Embracing the Splendid Saga of Art Gallery of Hamilton
Arching its majestic silhouette against the skyline of Hamilton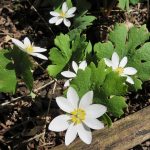 Hamilton Origins & Evolution Hamilton, often known as "Steeltown" due to its dominant steel and manufacturing sectors, is a city rich with history. Founded by George Hamilton in 1816 following the War of 1812, it quickly became a prominent industrial centre due to its strategic location at the western end of the Niagara Peninsula. Notably, the city was home to..., Ontario, the Art Gallery of Hamilton (AGH) stands not only as a magnificent testament to modern architecture but also as a beacon of Canada's rich cultural and artistic heritage. Established in 1914, it is the third largest public gallery in Canada and boasts a massive mind-boggling collection of over 10,000 works comprising historical European, historical Canadian and contemporary art, along with one of the largest and finest collections of Inuit art in the world.
Visiting the AGH is like embarking on an intriguing journey that transcends time and geographical boundaries. Each of its eight exhibition areas tells its remarkable story through diverse artistic themes meticulously curated to engage, educate, challenge, and inspire visitors. From intriguing installations and classic sculptures to flamboyant paintings and extraordinary digital media, the gallery has something to cater to every artistic palate.
The Architectural Marvel of Art Gallery of Hamilton
The building that houses the Art Gallery of Hamilton is itself a work of art, blending classic and modern styles that reflect the dynamic spirit of the art it encloses. The earliest parts of the building, designed by local architect Trevor Garwood-Jones, dates back to 1977, whereas the most recent renovation was completed in 2005. This recent renovation is a stunning amalgamation of glass and steel – a visual delight that ensures the gallery's continuing relevance in the contemporary world.
This icon's architectural magnificence is evident not only in its sleek polarity of design but also in how it harmoniously integrates with the surrounding cityscape. Nature and structure come together to create a unique aesthetic. This seamless blend of architecture and environment offers an immersive experience that begins even before you step into the gallery, promising a visual feast that continues within its hallowed halls.
The Artistic Journey
The Art Gallery of Hamilton offers an exclusive journey through a wealth of artistic expression. Its selection features an extensive display of artworks dating back to the 19th century, including traditional Inuit sculptures and drawings and iconic works by the Group of Seven and contemporaries. The permanent collection is supplemented by temporary exhibitions, showcasing the vibrant dynamism of national and international art.
From the contemplative to the whimsical, from the haunting to the uplifting, the gallery offers a myriad of perspectives and styles. It harbors the potential to inspire deep reflection and spark the inner creativity of its visitors, making each visit a unique adventure of personal discovery and aesthetic appreciation.
Steeped in history, shimmering with cultural richness, and radiant with architectural brilliance, the Art Gallery of Hamilton enchants visitors with its embodiment of Canadian identity and spirit. Casting its timeless appeal through the interplay of past, present, and future, AGH beckons wanderers from every academic, cultural, and social background. The experience doesn't merely promise to marvel your senses, but formulates an attachment with the ethos of Canada's art scene. It's not just a museum, it's a familiarity you resonate with and an undefined connection, making it a must-experience gem in the crown of Hamilton and the broader Canada.