Grand Falls Origins & Evolution
Grand Falls represents a rich tapestry of history dating back to the late 18th century. Established in 1785 by Loyalists fleeing the American Revolution, this city in New Brunswick, Canada, was named after its impressive natural waterfall. The development of Grand Falls was greatly influenced by the industries of lumber and railway in the 19th century. Today, Grand Falls is a thriving city where echoes of its past blend seamlessly with its present.
The city's early growth revolved around the forestry and railway industries, mainly due to its proximity to the Saint John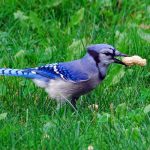 Saint John Origins & Evolution Saint John, located in the heart of the Bay of Fundy in the province of New Brunswick, is Canada's oldest incorporated city and one of its spectacular urban gems. The story of Saint John dates back to 1604 when it was first discovered by French explorers, being officially established as a city in 1785. Its... River. The Grand Falls Mill, operational since 1928, powered the city's economy and provided many employment opportunities. Additionally, the railway line, built in the late 19th century, made Grand Falls an essential transportation hub in the region and accelerated its development.
City's Geography & Demography
Grand Falls is strategically located in Victoria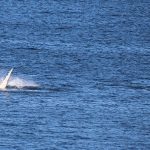 Victoria Origins & Evolution Victoria, nicknamed the "City of Gardens", is the capital of British Columbia, Canada, founded in 1843 by the Hudson Bay Company's James Douglas as a fort. The city was named after Queen Victoria of the United Kingdom. Vibrating with rich history, Victoria evolved from a small settlement to a vibrant metropolis, with an architectural nod to... County, along the banks of the Saint John River. The landscape is characterised by its majestic gorge and waterfall. The city experiences a humid continental climate, with warm summers and cold, snowy winters.
As per the last census, Grand Falls has a small, intimate population of approximately 5,700 people, majority of whom are bilingual, speaking both English and French. This blend of cultures lends the city a uniquely diverse character that is evident in its eateries, festivals and daily life.
Cultural & Artistic Landscape in Grand Falls
Grand Falls is ripe with culture, hosting several events throughout the year such as the annual "Foire Brayonne", the largest francophone festival outside of Quebec. This celebration of Acadian culture includes music, dancing, and traditional cuisine.
The city is also home to the Grand Falls Regional Museum that showcases the city's history and culture. Additionally, the Theatre Grand Falls provides a platform for local and international performances, fostering an appreciation for the arts. As for visual art lovers, the Rainbow Gallery showcases a collection of works from regional artists.
Educational & Research Facilities
When it comes to education, the city boasts both primary and secondary schools, including John Caldwell School and Polyvalente Thomas-Albert. The city library serves as an enlightening space for learning, research, and community activities.
Grand Falls's Highlights & Recreation
Outdoor enthusiasts can explore the Leisure Adventure Park and Malabeam Information Centre, offering a host of activities, from adventure sports to serene nature trails. The spectacular Grand Falls Gorge is a must-see, with its mesmerizing waterfall cascading down into a deep canyon.
Commerce & Conveniences
A range of retail outlets, from local boutiques to larger department stores like Hart Stores, service the community. Financial and postal services are well-represented, and the city's seasonal farmers' market is popular with both residents and tourists.
Transport & Connectivity
The city boasts good transport links, with easy access to major highways. Regular bus services maintain intra-city connectivity. For those travelling long-distance, the Grand Falls Airport is conveniently situated nearby.
Sports Facilities
Sporting facilities in Grand Falls are first-rate. The E. & P. Sénéchal Centre is home to a multi-purpose arena while the sports complex hosts athletic fields, a running track, and tennis courts. Golf enthusiasts can enjoy the Grand Falls Golf Club's impressive course.
Traveler's Final Take
In summary, Grand Falls is a city that perfectly balances a quintessential small-town charm with modern conveniences. Its deep-rooted history, cultural exuberance, rich natural beauty, and warm hospitality make it a must-visit city in New Brunswick.
Must-Visit Spots in Grand Falls:
– Grand Falls Mill
– Theatre Grand Falls
– Grand Falls Regional Museum
– Rainbow Gallery
– Leisure Adventure Park
– Malabeam Information Centre
– Grand Falls Gorge
– John Caldwell School
– Polyvalente Thomas-Albert
– Hart Stores
– Grand Falls Farmer's Market
– E. & P. Sénéchal Centre
– Grand Falls Golf Club.