Discover the Historical Significance
Nestled in the heart of Winnipeg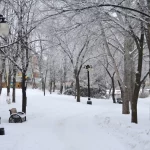 Winnipeg Origins & Evolution Known as the "Gateway to the West," Winnipeg, Manitoba's capital city, was originally settled by Indigenous peoples and later became a fur-trading post for the Hudson's Bay Company in the late 18th century. Officially incorporated as a city in 1873, Winnipeg quickly became a bustling railway hub due to its strategic location at the confluence of..., Manitoba, Assiniboine Park and Zoo stands as a testament to Canada's rich history and deep cultural roots. With its origins dating back to 1904, this iconic landmark has witnessed the passage of time and the evolution of the nation. Originally established as a means to preserve the area's natural beauty, the park has transformed into a vibrant hub that showcases the country's diverse heritage and serves as a gathering place for locals and tourists alike.
Over the years, Assiniboine Park has played a significant role in shaping Canadian identity. Its beautiful surrounds have witnessed empowering speeches by world leaders, memorial ceremonies to honor fallen soldiers, and celebrations of cultural milestones. Today, visitors can explore the park's historical artifacts and architectural structures that serve as visual narratives of the past. From the exquisite Pavilion Gallery Museum, which houses an extensive collection of Canadian art and historical artifacts, to the impressive Leo Mol Sculpture Garden, paying homage to one of Canada's most renowned artists, the park's offerings are a testament to its historical significance.
Architectural Beauty at Every Turn
A feast for the eyes, Assiniboine Park and Zoo boasts a captivating blend of architectural styles that draw inspiration from various periods in history. As you stroll through the park, you'll be greeted by breathtaking structures that combine both elegance and functionality. The iconic Qualico Family Centre, with its contemporary design and floor-to-ceiling windows, offers visitors a picturesque view of the park's natural beauty while providing a unique event venue. Additionally, the Assiniboine Park Pavilion takes center stage with its neo-classical architecture, serving as a striking backdrop for weddings, community events, and concerts.
Another architectural gem within the park is the stunning English Gardens. Reminiscent of a bygone era, this meticulously designed green oasis features intricate stonework, tranquil reflecting pools, and vibrant floral displays. It serves as an idyllic spot for a leisurely stroll, a picnic with loved ones, or a quiet moment of contemplation. Assiniboine Park treats visitors to a visual feast that seamlessly blends nature and human craftsmanship.
Unforgettable Experiences Await
Beyond its historical significance and architectural splendor, Assiniboine Park and Zoo promises visitors a plethora of unique and unforgettable experiences. Animal lovers can embark on a thrilling adventure at the zoo, where countless species from around the world can be observed up close. From the majestic polar bears of Journey to Churchill to the playful primates swinging through the Toucan Ridge, this immersive wildlife experience is a must-visit for nature enthusiasts of all ages.
For those seeking tranquility and serenity, the park's nature trails offer a peaceful escape from the bustling city. Whether you choose to explore the scenic paths on foot, by bike, or even on horseback, you'll find yourself surrounded by lush greenery, blooming gardens, and the soothing sounds of nature. The park also hosts a variety of cultural events throughout the year, such as festivals, concerts, and art exhibitions, further enhancing its appeal.
Immerse yourself in the captivating history, architectural marvels, and unique experiences that Assiniboine Park and Zoo has to offer. A visit to this Canadian gem is sure to leave an indelible mark on your memory, making it a top priority on your Canadian bucket list.