South Stormont Origins & Evolution
The township of South Stormont, located in eastern Ontario, Canada, was officially established on January 1, 1998, through an amalgamation of the former Townships of Cornwall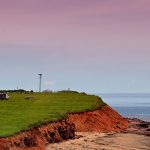 Cornwall Origins & Evolution Rich in history stretching back over 200 years, Cornwall, one of the oldest settlements in Canada, was founded by United Empire Loyalists fleeing the revolutionary chaos in the United States during the late 18th century. Originally referred to as New Johnstown, the city was later renamed Cornwall in honor of Prince George, the Duke of Cornwall...., Osnabruck, and Finch. Its historical roots go back to the late 18th century when United Empire Loyalists settled in the area after the American Revolution. The St. Lawrence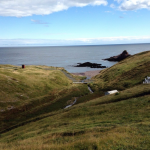 St. Lawrence Origins & Evolution Nestled in Canada's easternmost provinces, the precious gem that is St. Lawrence is imbued with a rich tapestry of history and development. It was reportedly founded in the 18th century, primarily as a fishing town due to its strategic location along the coast. The city's evolution has been largely dependent on its maritime roots, shaping... Seaway, constructed in the late 1950s, transformed parts of the township and brought significant infrastructural developments. Interestingly, the Lost Villages Museum in the township is a tribute to the nine villages that were submerged during the seaway's establishment.
City's Geography & Demography
South Stormont is characterized by its blend of rural and urban landscapes. Its location along the St. Lawrence River makes it one of the most scenic regions in Eastern Ontario, with a population of approximately 13,110 residents. The township experiences a humid continental climate with warm, humid summers, and cold winters. The population is largely made up of people of English, Irish, Scottish, and French descent.
Cultural & Artistic Landscape in South Stormont
South Stormont showcases a vibrant and active cultural scene that reflects its rich history. The Lost Villages Museum, a ten-acre historical interpretation site, offers visitors a chance to explore the area's history with a representation of the drowned communities. The Port Theatre in Cornwall, a short drive away, is an independent venue hosting a selection of classic films, live music, and dramatic performances. Numerous local festivals like the Lion's Club Jamboree, South Stormont Community Day, and Antique Fest punctuate the town's calendar, nurturing a sense of community and celebration.
Educational & Research Facilities
The Township is served by the Upper Canada District School Board, the Catholic District School Board of Eastern Ontario, the French Public and Catholic School Boards, with multiple primary and secondary schools. The Ingleside Library offers an extensive collection of books and serves as a hub for community programs and workshops. For higher studies, St. Lawrence College, Cornwall Campus, is nearby.
South Stormont's Highlights & Recreation
South Stormont's landscape is brimming with beautiful sites and opportunities for recreation. The Cooper Marsh Conservation Area is a renowned ecological site hosting a vast array of varied wildlife and displaying a spectacular assortment of plant species. For history and war buffs, the Battle of Crysler's Farm Battlefield, located within Upper Canada Village, is not to be missed. Other highlights include the St. Lawrence Parks, offering stunning vistas of the St. Lawrence River, and Gray's Creek Conservation Area, a great spot for hiking, kayaking, or picnicking.
Commerce & Conveniences
South Stormont houses various shops and businesses, from small boutiques to larger grocery stores like Foodland and Giant Tiger. The city's primary banking needs are managed by the Royal Bank of Canada and CIBC. There's also a comprehensive postal service operated by Canada Post. Seasonal farmers' markets, like the Ingleside Market and Long Sault Market, allow residents and visitors to enjoy a variety of fresh local products.
Transport & Connectivity
South Stormont's strategic location offers direct access to Canada's main transportation routes, including Highways 401 and 138. Cornwall Transit provides public transportation in the area. The closest airport is the Cornwall Regional Airport, located just on the outskirts of the township.
Sports Facilities
The township abounds with community-based sports facilities like the Long Sault Arena and the Upper Canada Golf Course for both residents and visitors. There are also several recreational trails ideally suited for hiking, cycling, and cross-country skiing.
Traveler's Final Take
South Stormont, with its unique combination of rich history, natural beauty, and vibrant community, stands as an embodiment of the alluring charm of Eastern Ontario. Whether you are a history buff, a nature lover, or someone seeking a tranquil escape from the city's hustle and bustle, South Stormont welcomes you with something special.
Must-Visit Spots in South Stormont
The Lost Villages Museum
Port Theatre in Cornwall
Lion's Club Jamboree festival
Ingleside Library
Cooper Marsh Conservation Area
Battle of Crysler's Farm Battlefield
St. Lawrence Parks
Gray's Creek Conservation Area
Foodland grocery shop
Royal Bank of Canada and CIBC
Ingleside Market
Long Sault Area
Upper Canada Golf Course
Cornwall Regional Airport