Beaumont Origins & Evolution
Established in 1895 as Saint-Vital de la Beaumont by the French Brotherhood of Catholic Farmers, the charming city of Beaumont was initially developed to host an agricultural corporation. Fueled by robust growth in the 1970s and 1980s, Beaumont burgeoned into a vibrant community and was declared a town in 1980. The town's rich historical significance is beautifully encapsulated by the Saint Vital Church, which still graces its center.
Furthermore, in 2019, the fast-growing town evolved into a city, marking an important milestone in its development. Today, Beaumont is renowned for its unique French charm, welcoming aura, and the seamless blend of a close-knit community spirit with modern amenities, offering an ideal environment for both businesses and families.
City's Geography & Demography
Nestled in Alberta's heartland, Beaumont is located 3.5 kilometers south of Edmonton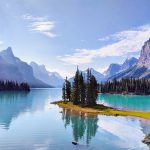 Edmonton Origins & Evolution Located on the North Saskatchewan River in Alberta, Canada, Edmonton is a city with a rich Native history dating back thousands of years to the indigenous tribes that once inhabited the region. European settlers arrived in the late 18th century, starting with the Hudson's Bay Company in 1795. They established Edmonton as a key trading post... city limits, making it an integral part of the Edmonton Capital Region and a perfect getaway from the hustle of urban life. The city's topography is majorly flat, accentuated by the picturesque Saint-Jean Baptiste Park located at a higher elevation.
Endowed with a humid continental climate, Beaumont experiences warmer summers and colder winters, which adds to its seasonal charm. As per the 2016 consensus, the city houses a population strength of over 18,000, with the number witnessing an upward trend given the city's expanding boundaries and increasing attractions.
Cultural & Artistic Landscape in Beaumont
Beaumont takes pride in its vibrant cultural and artistic milieu, featuring events such as the annual Beaumont Blues & Roots Festival, which has seen performances from renowned musicians over the years. The city also hosts "Tour de l'Alberta," the province's annual long-distance bicycling event, drawing participants from various places.
Notable cultural institutions include Beaumont's Art Club and the Beaumont and District Agricultural Society Fairgrounds, that enhance the artistic landscape of the city. Additionally, The Chantal Bérubé Community Youth Center serves as a hub of youthful activities and social events, adding to the city's cultural vitality.
Educational & Research Facilities
Beaumont houses excellent educational institutions committed to delivering quality education. The city is served by the Black Gold Regional Division No. 18 and the Conseil scolaire Centre-Nord. Libraries, such as Beaumont Library, serve as significant intellectual and research resources.
Beaumont's Highlights & Recreation
Coloniale Estates Golf Club, a reputed 18-hole golf course, and Four Seasons Park, a recreational park with camping facilities, are popular spots for locals and tourists alike. The Ken Nichol Regional Recreation Centre, equipped with an arena, curling rink, and multi-purpose rooms, offers an unrivaled recreational experience in Beaumont.
Commerce & Conveniences
The city boasts a thriving commercial sector populated by local businesses, supermarkets such as Sobeys, and multinational giants like McDonald's. Banking institutions like ATB Financial, varied postal services, and a myriad of shops further contribute to making life in Beaumont convenient.
Transport & Connectivity
Beaumont is well connected to the rest of the Alberta province via Highway 625. The city's public transit system, Beaumont Transit, operates local routes in Beaumont and commuter routes to Edmonton. Edmonton International Airport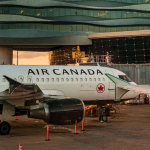 The Historical Significance of Edmonton International Airport Come be a part of the living history at Canada's Edmonton International Airport. Opening its doors for the first time in 1960, this facility has served as a gate to the sky for countless passengers and transport operations. Over the years, it's seen immense growth, playing a critical role in Alberta's economic growth..., located nearby, facilitates air travel for Beaumont citizens.
Sports Facilities
Sports enthusiasts can enjoy the numerous sports facilities at the Beaumont Sport and Recreation Centre, including aquatic centers, field houses, fitness spaces, multi-purpose areas, and even a child minding area.
Traveler's Final Take
Immersed in a rich history, charismatic in its aura, accommodating in its daily life, and futuristic in its development, Beaumont stands tall as a testimony to Canada's inclusive growth. The unique mix of cultures deeply woven into the city's fabric, combined with comforting conveniences, make Beaumont a place not merely to visit but to experience and cherish.
Must-Visit Spots in Beaumont
Saint Vital Church
Saint-Jean Baptiste Park
Beaumont Blues & Roots Festival
Tour de l'Alberta
Beaumont's Art Club
Beaumont and District Agricultural Society Fairgrounds
Chantal Bérubé Community Youth Center
Black Gold Regional Division No. 18 and the Conseil scolaire Centre-Nord
Beaumont Library
Coloniale Estates Golf Club
Four Seasons Park
Ken Nichol Regional Recreation Centre
Sobeys
ATB Financial
Beaumont Transit
Edmonton International Airport
Beaumont Sport and Recreation Centre