Saint-Jérôme Origins & Evolution
Nestled in the Laurentides region of Quebec, the city of Saint-Jérôme has a rich tapestry of history and development. It was initially settled in 1834 and has since evolved from a small religious mission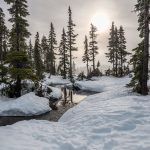 Mission Origins & Evolution Incorporated in 1892, Mission is a small, idyllic city in British Columbia, Canada. Its roots can be traced back to the establishment of St. Mary's Mission in 1861 by Father Fouquet. With abundant timberlands, the area started to develop significantly due to the forestry industry. The introduction of the Canadian Pacific Railway further fostered the city's... outpost into one of the most significant industrial and administrative centers in the region. Saint-Jérôme's significance grew with the construction of the Petit Train du Nord, a railway line that provided direct connection to Montreal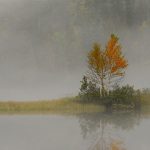 Montreal Origins & Evolution Montreal's rich history dates back to 1535 when the indigenous Iroquois people welcomed French explorer Jacques Cartier. Officially founded in 1642 by French settlers, the city rapidly developed into an essential hub for fur trading. Montreal's spectacular growth continued over the centuries, transforming this quaint outpost into a dynamic metropolis. Today, the city's deep-rooted history is..., enhancing the city's development process.
Known as the 'capital of the Laurentians', Saint-Jérôme's evolution has been influenced by a multitude of factors including the colonization efforts of Quebec, the industrial revolution, and various socio-cultural movements. This city's vibrant past reflects on its architectural landscape and cultural wealth, offering an intriguing journey back through time to any visitor.
City's Geography & Demography
Situated on the banks of the Rivière du Nord, Saint-Jérôme is surrounded by the breathtaking beauty of the Laurentides hills. The city's geography is enhanced by its climate, with distinct seasons providing unique perspectives of its landscape through the year.
As per the latest census data, Saint-Jérôme is home to over 75,000 people. Its dynamic population represents a mix of Francophone and Anglophone residents with a vivid multicultural backdrop. The growth in population witnessed in the city can be attributed to the city's thriving industry and trade, coupled with exceptional community facilities.
Cultural & Artistic Landscape in Saint-Jérôme
Saint-Jérôme is a city of arts, culture, and entertainment with numerous cultural festivals, museums, theaters, and art galleries offering something for everyone. The city is home to the Maison de la Culture Claude-Henri-Grignon, which hosts several local art exhibitions throughout the year.
The Theatre Gilles-Vigneault, a significant cultural landmark, is known for its engaging line-up of shows and concerts. Moreover, the Musée d'art contemporain des Laurentides, located in the heart of this city, offers a space for contemporary artists to express their creativity and inspire visitors. Saint-Jérôme pulses with a vibrant artistic life that reflects its lively spirit and unique character.
Educational & Research Facilities
Reputation as a city of knowledge and innovation, Saint-Jérôme possesses a significant educational environment. It is home to the Université du Québec en Outaouais' Saint-Jérôme campus as well as a cégep, which offer a variety of courses for students. The city also boasts of several libraries, including the Bibliothèque Publique de Saint-Jérôme, a thriving hub of knowledge and culture.
This city is also distinguished for its innovation with the presence of the Institut du transport avancé de Québec. This ground-breaking research institution places Saint-Jérôme on the map of advanced transportation development, contributing to the city's economy.
Saint-Jérôme's Highlights & Recreation
Saint-Jérôme's picturesque setting, combined with its historical significance, offers an array of landmarks and recreational spots. The city's Parc de la Rivière-du-Nord is incredibly popular for its stunning views, forest trails, and historical buildings including an old water mill.
The city's Cathédrale de Saint-Jérôme, constructed in the 19th century, is a national historic site, famous for its unique style and aesthetic charm. For thrill-seekers, the Petit Train du Nord linear park provides a recreational route for biking, hiking, and skiing, making Saint-Jérôme an outdoor lover's paradise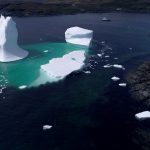 Paradise Origins & Evolution The story of Paradise begins in the late 1800s as a humble farming community. Over the past two centuries, it gradually evolved into one of the grandest living spaces one could find in Newfoundland and Labrador. Paradise was founded and developed along the Trans-Canada Highway's eastern tip, which eventually fueled its development as a glorious commercial....
Commerce & Conveniences
When it comes to shopping and services, Saint-Jérôme doesn't fall short. The city centers, like Place de la Gare and Centre Saint-Jérôme, offer a plethora of shops, banks, and postal services. The city also thrives in seasonal sales, particularly during the Christmas season when Saint-Jérôme hosts a popular Christmas Market.
The city's downtown area, with its array of boutiques and eateries, mirrors the vibrant community spirit of Saint-Jérôme. It is often alive with local festivals and street events that contribute to the lively vibe of the city's commercial life.
Transport & Connectivity
Saint-Jérôme boasts an extensive transport network. It is the last stop on the exo public transit system's Saint-Jérôme Line from Montreal, making it easily accessible for visitors and residents alike. The city also offers local transit through the CIT Laurentides.
For those traveling from other countries or provinces, the city's strategic proximity to Montréal–Mirabel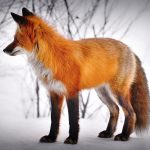 Mirabel Origins & Evolution Mirabel, a city situated in the province of Quebec, Canada, is an area with roots stretching back to the 1950s. During its initial stages, it was recognized as an agricultural town, focusing on dairy, fruits, and grains. However, the area witnessed a change in its landscape with its renaming to "Mirabel" in 1971, which was to... International Airport affords swift convenience. Additionally, the Petit Train du Nord has been transformed from a railway line to a long-distance cycling and walking path, showcasing the city's commitment to sustainable mobility.
Sports Facilities
Saint-Jérôme has an impressive array of sports facilities, ensuring active options for residents and visitors. The city is known for the Stade Richard Garneau, a multipurpose stadium which often hosts exciting sports competitions and events. The city also has various sporting centers catering to a wide range of athletic pursuits, from swimming to basketball.
To supplement this, many parks in the city have sports facilities and play areas that allow for leisurely athletic endeavors in picturesque settings. No matter the athletic interest, Saint-Jérôme provides a platform to engage in and enjoy a variety of sports.
Traveler's Final Take
Offering a seamless blend of history, culture, and outdoor activities, Saint-Jérôme is a city that never falls short of expectations. Its vibrant artistic scene, top-notch educational facilities, and welcoming community make it an exceptional place to visit or live. The city's strategic geography, combined with high-quality life conveniences, results in a compelling atmosphere that is both leisurely and energetic.
"Must-Visit Spots in Saint-Jérôme"
Here is a quick reference guide to the city's attractions:
1. Maison de la Culture Claude-Henri-Grignon
2. Theatre Gilles-Vigneault
3. Musée d'art contemporain des Laurentides
4. Université du Québec en Outaouais' Saint-Jérôme campus
5. Bibliothèque Publique de Saint-Jérôme
6. Institut du transport avancé de Québec
7. Parc de la Rivière-du-Nord
8. Cathédrale de Saint-Jérôme
9. Petit Train du Nord Linear Park
10. Place de la Gare shopping center
11. Centre Saint-Jérôme
12. Stade Richard Garneau
13. Montréal–Mirabel International Airport.