Ingersoll Origins & Evolution
Situated in Oxford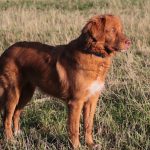 Oxford Origins & Evolution Nestled within Canada's fertile soil, the city of Oxford was founded in 1793 by one of the first United Empire Loyalists Colonel Andrew. Oxford County's notable history is marked by a rapid progress from pioneer trails to modern highways, evolving into a vibrant industrial and agricultural hub. The area experienced rapid population growth in the mid-19th... County, Ontario, the city of Ingersoll captivates with its rich tapestry of history. Named after Thomas Ingersoll, a notable pioneer and the father of Laura Secord, the town officially took form in 1852. The development of the city was primarily fueled by the cheese production industry, leading to its nickname 'The Town of Cheese.' It is famed for producing what was then the world's largest cheese in 1866. Throughout the years, Ingersoll evolved from a farming community into a dominant manufacturing hub in the region.
Now housing several industries and continuing to evolve, the town's skyline is a fascinating blend of its historic past and progressive future. The rustic, grandeur-packed buildings such as the Carnegie Library and Ingersoll Town Hall, surviving from the nineteenth century, speaks volumes about the city's architectural glory and heritage.
City's Geography & Demography
Ingersoll lies nestled on the banks of the Thames River in Southwestern Ontario, approximately half way between London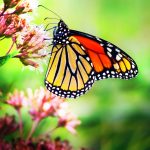 London Origins & Evolution London, popularly known as the "Forest City", is located in southwestern Ontario, Canada. The city was founded by Lieutenant Governor John Graves Simcoe in 1793, though it was not fully settled until 1826. London was named after its English counterpart in hopes of enhancing its magnitude and reputation. Truly, it embraced its moniker, developing rapidly in... and Woodstock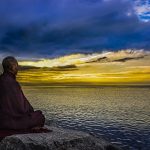 Woodstock Origins & Evolution Established in 1831 as a small settlement, Woodstock, Ontario has evolved into a city with a rich and storied past. It was initially settled by pioneers from the British Isles with an aim to develop a thriving agricultural community, hence earning the nickname "The Dairy Capital of Canada". The city witnessed a notable transformation during the.... The city, with its moderate climate, experiences warm, humid summers and freezing, snowy winters. The demography of Ingersoll is as varied as its weather, with a population nearing 13,000 inhabitants.
Comprising primarily of people of English, Scottish and Irish roots, the city's citizens showcase a buzzing mix of various cultures, traditions, beliefs, and ethos. This adds to the characteristic charm of Ingersoll and also reflects in the variety of delicacies the city's local cuisine has to offer.
Cultural & Artistic Landscape in Ingersoll
Ingersoll is a cultural hotbed that boasts numerous engaging events, museums, theaters, and galleries. Festivals like the Canterbury Folk Festival and Harvest Festival provide a buzzing collection of local music, art, and mouth-watering food. The Ingersoll Theatre of Performing Arts serves as the city's creative hub and consistently organizes riveting plays and performances.
Also, it houses the Ingersoll Cheese & Agricultural Museum, which sheds light on Canada's cheese-making history and the city's contributions. Besides, Studio 737 Art Gallery houses the works of various contemporary artists, often showcasing exhibitions that tantalize the aesthetic sense of all visitors.
Educational & Research Facilities
Equipped with schools, libraries, and institutions, Ingersoll provides ample educational opportunities. The Thames Valley District School Board governs several local schools. The Ingersoll Public Library stands a beacon of knowledge, offering a broad array of books, digital resources, and research materials.
Plus, the city is also a short commute from the notable Western University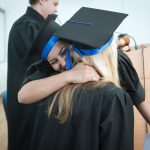 The Historical Significance of Western University Western University, located in London, Ontario, holds a rich history that dates back to its founding in 1878. Originally known as the Western University of London, it began primarily as an institution for the study of medicine. Over the years, it has evolved into a renowned comprehensive university, offering a wide range of academic... & Fanshawe College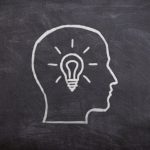 The Historical Significance of Fanshawe College Established in 1967, Fanshawe College has evolved into a vibrant epicenter of higher education, providing a range of diverse study programs to local and international students. Its reputation emanates from its rich history as it is among the first public colleges founded under Ontario's system-wide expansion of vocational schools. The establishment of this institution... in London, thus offering easy access to higher education facilities for the residents. Ingersoll also encourages technical learning with institutions like the Conestoga College's Institute of Food Processing Technology.
Ingersoll's Highlights & Recreation
The city's landmarks offer spots for recreation, with parks and notable structures dotting the town. Centennial Park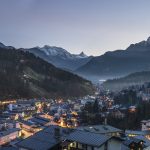 A Storied Past: The Historical Significance of Centennial Park Named in honor of Canada's centennial in 1967, Centennial Park illustrates the country's rich history and evolution over time. A living testament to Toronto's commitment to preservation, the park stretches over an expansive 525 acres and was unveiled to commemorate the country's 100th birthday. Venturing through the serene environs, it is..., Lawson Nature Reserve, and Victoria Park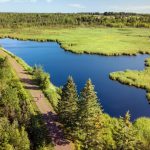 The Historical Significance of Victoria Park Victoria Park, located in the heart of downtown Charlottetown, Prince Edward Island, is a remarkable Canadian landmark steeped in rich history. Established in 1873, this iconic urban green space has witnessed countless significant events, making it an integral part of Canadian heritage. The park was named after Queen Victoria, who reigned during the time... offer peaceful retreats for nature lovers with scenic pathways, beautiful vegetation, and fauna. The Ingersoll Creative Arts Centre and Fusion Youth Centre stand as distinct landmarks vital to the city's creative and youthful energy.
Commerce & Conveniences
A thriving commercial hub, Ingersoll is home to shops, banks, postal services, and periodic seasonal sales. Ingersoll's downtown retains its historic charm while flawlessly playing host to eclectic boutiques, antique shops, and modern-day businesses. The area bustles with activity during seasonal sales, turning into a shoppers' paradise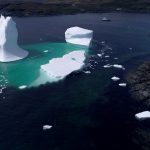 Paradise Origins & Evolution The story of Paradise begins in the late 1800s as a humble farming community. Over the past two centuries, it gradually evolved into one of the grandest living spaces one could find in Newfoundland and Labrador. Paradise was founded and developed along the Trans-Canada Highway's eastern tip, which eventually fueled its development as a glorious commercial....
Transport & Connectivity
The city enjoys excellent transport connectivity. Via Rail provides frequent services, connecting Ingersoll to Toronto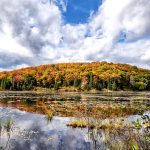 in this paragraph summarize the city highlights and end with a list "Must-Visit Spots in Toronto". Toronto Origins & Evolution Toronto, Canada's largest city, can trace its roots back to the late 18th century. Originally known as Fort York, it was established by the British as a strategic location during the American Revolutionary War. Despite changes and challenges, Toronto swiftly..., Montreal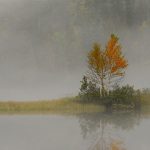 Montreal Origins & Evolution Montreal's rich history dates back to 1535 when the indigenous Iroquois people welcomed French explorer Jacques Cartier. Officially founded in 1642 by French settlers, the city rapidly developed into an essential hub for fur trading. Montreal's spectacular growth continued over the centuries, transforming this quaint outpost into a dynamic metropolis. Today, the city's deep-rooted history is..., and other areas in Canada. Ingersoll is also well-connected by road with Highway 401 running through it. London International Airport, less than an hour's drive away, offers air connectivity to the broader world.
Sports Facilities
Ingersoll boasts of well-equipped sporting centers and stadiums, such as the Ingersoll District Memorial Center and the Victoria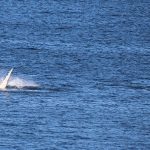 Victoria Origins & Evolution Victoria, nicknamed the "City of Gardens", is the capital of British Columbia, Canada, founded in 1843 by the Hudson Bay Company's James Douglas as a fort. The city was named after Queen Victoria of the United Kingdom. Vibrating with rich history, Victoria evolved from a small settlement to a vibrant metropolis, with an architectural nod to... Park Community Center. These provide facilities for a variety of sports like soccer, baseball, and hockey, fostering a vibrant and dynamic sports culture.
Traveler's Final Take
Thriving on a harmonious blend of history, nature, culture, and commerce, Ingersoll, Ontario, offers an array of experiences to visitors. Its unique character shines through the city's architecture heritage, cultural events, recreational spots, and commercial endeavors. Ingersoll is a city where the charm of a small town marries the conveniences of a modern hub.
Must-Visit Spots in Ingersoll
The Carnegie Library
Ingersoll Town Hall
Ingersoll Cheese & Agricultural Museum
Studio 737 Art Gallery
Ingersoll Theatre of Performing Arts
Thames Valley District School Board
Ingersoll Public Library
Conestoga College's Institute of Food Processing Technology
Centennial Park
Lawson Nature Reserve
Victoria Park
Ingersoll Creative Arts Centre
Fusion Youth Centre
Ingersoll District Memorial Center
Victoria Park Community Center