Gimli Origins & Evolution
Gimli, a rural community within the Rural Municipality of Gimli on the west side of Lake Winnipeg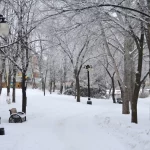 Winnipeg Origins & Evolution Known as the "Gateway to the West," Winnipeg, Manitoba's capital city, was originally settled by Indigenous peoples and later became a fur-trading post for the Hudson's Bay Company in the late 18th century. Officially incorporated as a city in 1873, Winnipeg quickly became a bustling railway hub due to its strategic location at the confluence of... in Manitoba, has a rich cultural history and intriguing evolution. Founded in 1875 by Icelandic settlers, Gimli means "Home of the Gods" in Old Norse. These pioneers formed the Colony of New Iceland in the wake of the smallpox epidemic and a series of severe winters in Iceland. Today, it stands as a testament to resilience, adaptation, and the fusion of cultures and traditions. Over the years, this quaint lakeside community has transformed into a bustling tourism and cultural hub, attracting visitors from all over the world.
City's Geography & Demography
Gimli is uniquely located on Lake Winnipeg – one of the world's biggest freshwater lakes. The area's geography fosters a relatively standard climate for Manitoba, with warm, humid summers and long, cold winters. The average population hovers around 6,000, though this figure triples during the summer. The community has a mix of ages, with a slightly higher median age due to many realising its potential as an idyllic retirement setting.
Cultural & Artistic Landscape in Gimli
The cultural tapestry of Gimli is vibrant and diverse, deeply influenced by its Icelandic origins. Every summer, the town hosts the Icelandic Festival of Manitoba, which is a four-day celebration of its heritage and history. Institutions like the New Iceland Heritage Museum and the Gimli Art Club Gallery offer glimpses into the region's past and local artistic talent. The Gimli Theatre, one of Canada's last community-run movie theaters, regularly hosts film screenings.
Educational & Research Facilities
The centre of learning in Gimli is the Gimli High School, offering both standard and vocational curricula. The University of Manitoba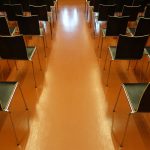 The Historical Significance The University of Manitoba is a prestigious institution that holds a significant place in Canadian history. Founded in 1877, it is the oldest university in Western Canada and has served as a hub for academic excellence, innovation, and cultural development. Its establishment marked a crucial milestone in the development of education and research in the region, shaping... operates a field station in Gimli where they conduct research in various fields, particularly related to the lake's environmental health. Moreover, the Evergreen Basic Needs operates a comprehensive library, providing resources to foster continued learning among residents and visitors alike.
Gimli's Highlights & Recreation
The picturesque lakefront, pleasant parks, and trails make Gimli an ideal destination for outdoor enthusiasts. Popular attractions include Gimli Seawall Gallery, a 977-foot seawall adorned with murals depicting the area's history, and the iconic Gimli Harbour, where you can spot "The Lady of the Lake," a WWII-era training plane. The town also has several beautiful parks, including Gimli Beach and BJONNSON Park.
Commerce & Conveniences
In terms of commerce and conveniences, Gimli offers an excellent shopping scene with an array of local shops, boutiques, and services. Notable businesses include H.P. Tergesen & Sons, a general store operating since 1899, and Sugar Me Cookie Boutique Café. Regular banking and postal services are provided by establishments like the Royal Bank of Canada and the Canada Post office. Furthermore, seasonal farmers' markets and craft sales are common, offering quality local products.
Transport & Connectivity
Gimli has good road connections and is an approximate hour's drive from Winnipeg. Gimli Industrial Park Airport, originally an RCAF training base, is now used for various services including flight training, small commercial flights, and medical evacuations. Within the town, walking and cycling are popular ways to get around due to the town's compact layout and scenic routes.
Sports Facilities
Sports recreation is an integral part of life in Gimli. The community has numerous sports facilities including soccer fields, baseball diamonds, and an indoor hockey arena. The Gimli Community Centre, apart from hosting various events, also offers sports opportunities.
Traveler's Final Take
Quite simply, Gimli is a charming union of rich tradition and modern conveniences. Coupled with natural beauty, it offers a staggering array of attractions, making it an ideal spot for a long weekend retreat, an immersive cultural exploration, or a relaxing retirement haven.
Must-Visit Spots in Gimli
New Iceland Heritage Museum
Gimli Art Club Gallery
Gimli Theatre
Gimli Seawall Gallery
Gimli Harbour
Gimli Beach
BJONNSON Park
H.P. Tergesen & Sons Store
Sugar Me Cookie Boutique Café
Gimli Industrial Park Airport
Gimli Community Centre