Brooks Origins & Evolution
Situated in Alberta's heart, nestled amid the vast prairies and distinctive geological formations, the city of Brooks offers a unique blend of historical heritage and modern amenities. Founded in 1904, Brooks was named after a Canadian Pacific Railway director, Noel Brooks, symbolizing its historic connectivity to Canada's transportation system. Following oil and gas discoveries in the mid-20th century, the city experienced a significant population influx, transforming it into a bustling hub for business and outdoor recreational activities. Today, boasting a diverse multicultural mix from over 100 countries, Brooks reflects Canada's inclusivity, resilience, and pioneering spirit.
City's Geography & Demography
Brooks resides in Alberta's Southern region, around 186 kilometers southeast of Calgary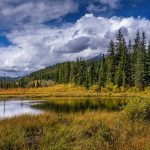 Calgary Origins & Evolution Calgary, located in the foothills of the Rocky Mountains of Alberta, Canada, has a rich and diverse history. Its name originates from a bay on the Isle of Mull, Scotland. It was officially founded as a town in 1884, and by the year 1891, it had elected its first mayor. The development of Calgary was primarily.... Its natural terrain is characterized by flat prairies, punctuated by the occasional rugged topographies of the Badlands. The city enjoys a semi-arid climate, experiencing warm summers and moderately cold winters, making it suitable for various outdoor activities year-round. Brooks is presently home to approximately 14,500 residents, depicting a perfect blend of cultures from around the globe, adding to its eclectic character.
Cultural & Artistic Landscape in Brooks
The culture of Brooks is a tapestry woven from the threads of diverse customs, traditions, and arts. The Brooks Museum plays a vital role in preserving and presenting the region's rich history, offering a variety of exhibits and interactive displays. Additionally, the city celebrates several colorful events, such as the Brooks Medieval Faire, and the International Festival of the Arts, spotlighting local talent alongside international performers. Galleries, pop-up studios, and murals across the city narrate the stories of its residents, their aspirations, and their heritage.
Educational & Research Facilities
Brooks hosts a range of quality educational institutions, from elementary schools to colleges. It is home to the Grasslands Public Schools division and the Medicine Hat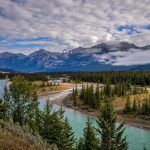 Medicine Hat Origins & Evolution From its origins as a railway junction in the late 19th century, Medicine Hat, Alberta, has grown into one of Canada's most vibrant and unique cities. The Nakoda (Stoney) and Blackfoot tribes originally inhabited the region, and the city owes its unique name to the indigenous word "Saamis" (Medicine Hat), which reflects a rich myth... College Brooks Campus, offering engaging student experiences. Moreover, Brooks Public Library serves as a crucial knowledge hub for the community, offering vast resources and fostering a love for reading and learning. The Brooks Aqueduct and Dinosaur Provincial Park, both UNESCO World Heritage Sites, function as open-air classrooms for archeology and paleontology enthusiasts.
Brooks' Highlights & Recreation
Landmarks like Lake Stafford and Tillebrook Provincial Park captivate visitors with their natural beauty, offering excellent spots for camping, hiking, and bird-watching. The Bassano Dam and Kinbrook Island Provincial Park are two other recreational spots that are not to be missed. In the heart of the city is the Duke of Sutherland Park, equipped with playgrounds, splash parks, and beautifully maintained green spaces that are perfect for family outings and picnics.
Commerce & Conveniences
For commerce and shopping, Brooks maintains a variety of options. You'll find numerous shops, boutiques, and supermarkets downtown, offering an array of goods from fresh produce to specialty items. Picture Butte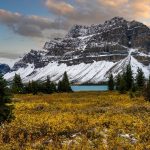 Picture Butte Origins & Evolution Founded in 1924, Picture Butte got its name from the old free-range cattle watering hole on the trail from Fort Macleod to Lethbridge, which was marked on early maps as "Picture Butte". Over time, it has evolved from a small, quiet agricultural town into a thriving community that takes pride in its peaceful ambiance and... Honey Farm, Newell Food Products Ltd and Brooks Greenhouses are some local favorites. For banking, postal services, and other necessities, one can find several well-placed establishments around the city.
Transport & Connectivity
Brooks proudly boasts a well-connected transportation network consisting of highways, airports, and local transit services. The Brooks Regional Aerodrome accommodates private aviators, while the TransCanada Highway offers ease of travel to Calgary and Medicine Hat. The city's local transport service, Brooks Transit, additionally ensures seamless connectivity within.
Sports Facilities
Brooks takes pride in its state-of-the-art facilities for sports and fitness enthusiasts. The Centennial Regional Arena, home to the Brooks Bandits, offers fans live hockey action. The Brooks Aqueduct and Dinosaur Provincial Park, besides their educational value, are popular spots for running, biking, and cross-country skiing, promoting an active and healthy lifestyle.
Traveler's Final Take
In conclusion, Brooks is a city that successfully marries the charm of its historical roots with the vibrancy of the present, beckoning visitors with its unique allure. Exceptional educational and research institutions, thrilling recreational spots, a well-connected transport system, and lively commerce conveniences contribute to the city's appeal. Whether you are a history enthusiast, an adventurist, a sports fan, or a shopper, Brooks' character and features make for an unforgettable experience.
Must-Visit Spots in Brooks
1. Brooks Museum
2. Lake Stafford
3. Tillebrook Provincial Park
4. Bassano Dam
5. Kinbrook Island Provincial Park
6. Duke of Sutherland Park
7. Picture Butte Honey Farm
8. Newell Food Products Ltd
9. Brooks Greenhouses
10. Brooks Regional Aerodrome
11. Brooks Transit
12. Centennial Regional Arena
13. Brooks Aqueduct
14. Dinosaur Provincial Park
15. Brooks Public Library
16. Medicine Hat College Brooks Campus
17. Grasslands Public Schools Division
18. City Center's Shopping District