Picture Butte Origins & Evolution
Founded in 1924, Picture Butte got its name from the old free-range cattle watering hole on the trail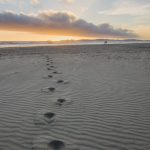 Trail Origins & Evolution The city of Trail, situated in British Columbia, Canada, holds a rich history that traces its roots to the 19th century. The city was founded by prospectors during the Gold Rush era, enticed by its bountiful deposits of minerals, mainly gold, silver, and copper. Later, the thriving mining industry prompted the construction of the Trail Smelter,... from Fort Macleod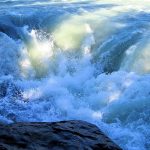 Fort Macleod Origins & Evolution Fort Macleod, a charming town graced with the allure of a rich, layered history, is nestled in the province of Alberta, Canada. Founded in 1874 by the North West Mounted Police, the town carries a legacy of being one of the oldest settlements in Alberta. The town was dedicated to Colonel James MacLeod, an essential... to Lethbridge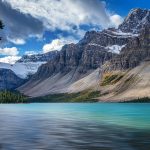 Brief History of Lethbridge Located in the province of Alberta in Canada, the city of Lethbridge has grown steadily ever since its founding as a mining town in the late 19th century. In 1883, Elliot T. Galt had a vision of a prosperous coal mining operation in the area. A year later, Galt's dream was realized, and the North Western..., which was marked on early maps as "Picture Butte". Over time, it has evolved from a small, quiet agricultural town into a thriving community that takes pride in its peaceful ambiance and friendly population. It was officially incorporated as a town in 1961 and has steadily grown ever since. The town's rich history is evident in its well-preserved architecture and the deep sense of community that is ingrained in its residents.
City's Geography & Demography
The town of Picture Butte is located in the County of Lethbridge, in southern Alberta, Canada. With a population of just over 1,600, the town maintains a small-community feel, yet it has everything to offer to both residents and visitors. The geography is predominantly flat, falling within the Alberta prairie lands, and the climate is characterized by warm summers and cold, dry winters.
Cultural & Artistic Landscape in Picture Butte
Picture Butte offers a surprisingly rich cultural and artistic landscape. The Picture Butte Art Society is a notable platform for local artists, hosting regular exhibits, workshops, and events. The town also boasts a community theater that serves as the heart of its performing arts scene. The Picture Butte Public Library features a robust collection and hosts regular community events, aligning with the town's mission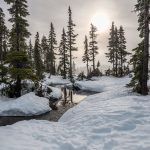 Mission Origins & Evolution Incorporated in 1892, Mission is a small, idyllic city in British Columbia, Canada. Its roots can be traced back to the establishment of St. Mary's Mission in 1861 by Father Fouquet. With abundant timberlands, the area started to develop significantly due to the forestry industry. The introduction of the Canadian Pacific Railway further fostered the city's... to foster arts and culture.
Educational & Research Facilities
Education in Picture Butte is facilitated by the Palliser Regional Schools. The town has two public schools, Picture Butte High School and Dorothy Dalgliesh School, which offer quality education from kindergarten through grade 12. The Picture Butte Public Library serves as an invaluable research resource for students and residents, hosting an expansive collection of books and digital resources.
Picture Butte's Highlights & Recreation
One of the town's key highlights is Lions Park, a lush green area perfect for family picnics and gatherings. Coulee Viewpoint and North Butte are favorite spots amongst locals and visitors for their breathtaking panoramic views of the surrounding areas. Picture Butte Golf & Winter Club is a popular recreation spot as well, offering one of the only grass green golfing facilities in southern Alberta.
Commerce & Conveniences
Picture Butte has a thriving business community that adequately serves its population. The town offers a mix of retail shops, grocery stores, banks, and post offices. Seasonal farmers' markets have also become a significant part of the Butte tradition, proving hugely popular with both residents and visitors for locally sourced goods.
Transport & Connectivity
The city is well-connected by road, making it easily accessible from several nearby towns and cities. The Lethbridge Airport is just a 30-minute drive away, offering an array of regular flights. The public transportation system in Picture Butte is minimal, but the community is largely walkable, and private vehicles are the predominant mode of transport.
Sports Facilities
Sporting facilities in Picture Butte include the Picture Butte Golf & Winter Club, the Picture Butte Arena, and several parks that provide recreational space for multiple sports. The town also hosts various annual sporting events, attracting athletes and sports enthusiasts from all over the region.
Traveler's Final Take
Picture Butte has the charm of a small town with a big heart, and its residents are known for their warm hospitality. The town's unique historical foundation, thriving arts scene, educational opportunities, recreational spots, and sports facilities make it a hidden gem well worth exploring.
Must-Visit Spots in Picture Butte:
Picture Butte Art Society
Picture Butte Public Library
Lions Park
Coulee Viewpoint and North Butte
Picture Butte Golf & Winter Club
Picture Butte Arena
Picture Butte High School and Dorothy Dalgliesh School
Local farmers' markets