Buctouche Origins & Evolution
Steeped in history and culture, Buctouche, a small coastal city in southeastern New Brunswick, Canada, was founded in the mid-18th century. Originally a Mi'kmaq community, the city took its name from the Mi'kmaq term, "Chebooktoosk", which means "great little harbor". Over the centuries, Buctouche has evolved from a predominantly fishing and farming community into a town known for its tourism, showcasing its rich natural and cultural resources.
One of the significant transitions in Buctouche's development was the establishment of notable enterprises such as the Buctouche J.D Irving (JDI) sawmill, which contributed substantially to the city's socio-economic growth. Additionally, the continual efforts towards eco-tourism, particularly with the development of the Irving Eco-Centre and other green initiatives, have also shaped the city's identity today.
City's Geography & Demography
Located along the shores of Buctouche Bay in the Northumberland Straight, Buctouche boasts a geography marked by rolling hills, lush forests, and beautiful waterways. This coastal city has a humid continental climate and enjoys warm, often humid summers and cold winters typical of the Maritime Provinces.
According to the latest population census, Buctouche has a population of around 2,300 people. The community is largely bilingual, with residents speaking both English and French due to its Acadian heritage. Its diverse demography is reflected in the city's cultural milieu, enriching it with multicultural festivals and artistic expressions.
Cultural & Artistic Landscape in Buctouche
Buctouche's rich Acadian heritage provides a dynamic cultural landscape. The city annually hosts the Buctouche Fall Fair, a major event showcasing music, dance, and traditional craft. Significant cultural landmarks include the Le Pays de la Sagouine, a living history museum and village that offers a unique interactive experience of Acadian culture, history, and folklore through theatre, music, comedy, dance, and cuisine.
Artistic expressions resonate throughout the city, particularly in the Buctouche Art Gallery which showcases a diverse range of artworks from local and international artists.
Educational & Research Facilities
Despite being a small city, Buctouche prioritizes education and research. The city is home to several primary and secondary schools, including Louis J. Robichaud School and Bonar Law Memorial School. For higher education and research facilities, students can access the Université de Moncton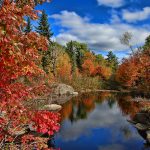 Moncton Origins & Evolution A gem nestled in the heart of Canada's Atlantic region, Moncton is a bustling city that's rich with history and culture. Established as a city in 1855, its roots trace back to Acadian settlers in the 1670s. Today, it stands as the largest city in New Brunswick and a leading cultural and economic hub in Atlantic..., which is within drivable distance.
Buctouche also houses a well-resourced public library which provides various educational programs and resources. Additionally, the Irving Eco-Centre serves as an ecological research and education institution, providing valuable insights into the city's unique dune and wetland ecosystems.
Buctouche's Highlights & Recreation
Nature enthusiasts visiting Buctouche are drawn to the city's striking natural landmarks, such as the Buctouche Dune, a spectacular 12km long sand dune. The Irving Eco-Centre is another vital destination, providing interactive displays and a boardwalk that allows visitors to explore dunes without harming the ecosystem.
The city also features several parks, the most prominent being the Buctouche Rotary Park, which offers great sports facilities, picnic spots, and outdoor play spaces in addition to a magnificent bike and pedestrian trail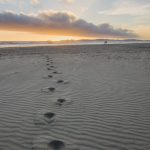 Trail Origins & Evolution The city of Trail, situated in British Columbia, Canada, holds a rich history that traces its roots to the 19th century. The city was founded by prospectors during the Gold Rush era, enticed by its bountiful deposits of minerals, mainly gold, silver, and copper. Later, the thriving mining industry prompted the construction of the Trail Smelter,... along the waterfront. Buctouche also revels in winter recreation, with groomed snowmobile trails that meander through the town and surrounding wilderness areas.
Commerce & Conveniences
Buctouche provides various commercial conveniences for residents and tourists alike. The downtown area features a variety of local shops, supermarkets, and farmers' markets such as the Boutiques de Buctouche. Banking services, post offices, and other essential conveniences are accessible in the city center.
Buctouche also hosts a number of seasonal sales and specialty shops that provide an opportunity to buy local crafts, original artwork, and unique souvenirs. The city's commerce also extends to exceptional dining experiences featuring local seafood and traditional Acadian cuisine.
Transport & Connectivity
Getting around Buctouche is straightforward due to its well-planned transport system. The city is well-served by major highways, and public buses offer routes to neighboring towns and cities. For those traveling internationally, the Greater Moncton Roméo LeBlanc International Airport is about an hour drive from the city.
Buctouche emphasizes pedestrian-friendly planning, with many establishments within walking distance, making it an enjoyable city to explore on foot or by bike.
Sports Facilities
Buctouche is a city that appreciates sports and recreational activities. The town has excellent sports facilities, including the J.K Irving Centre, which houses a modern regulation-size ice hockey rink, and the Ville Centre, which provides a workout area, fitness classes, and gathering spaces.
The Buctouche Golf Course offers a full 18-hole experience for golf enthusiasts, while the Buctouche Marina is a hub for water sports activities, including boating and sailing.
Traveler's Final Take
Buctouche indeed offers a unique blend of historical enrichment, natural beauty, recreational activities, and urban conveniences. It is a city where community and environment coalesce, providing a fulfilling experience for both residents and visitors alike.
Must-Visit Spots in Buctouche:
Buctouche J.D Irving Sawmill
Irving Eco-Centre
Le Pays de la Sagouine
Buctouche Art Gallery
Louis J. Robichaud School
Université de Moncton
Buctouche Public Library
Buctouche Dune
Buctouche Rotary Park
Boutiques de Buctouche
Greater Moncton Roméo LeBlanc International Airport
J.K Irving Centre
Ville Centre
Buctouche Golf Course
Buctouche Marina
Travelers looking for a scenic, immersive, and memorable experience would find Buctouche to be an outstanding destination to visit.