South Frontenac Origins & Evolution
Established in 1998 as a result of an amalgamation of several townships, South Frontenac, Ontario, is a place that has continually embraced growth while nurturing its historical roots. It is nestled in the picturesque backdrop of Eastern Ontario, where tradition holds great value. This quaint municipality has evolved with time, now offering a blend of rural charm with modern amenities. The area is replete with several historical structures that bear the imprint of 19-century architecture, imbuing the city with a timeless appeal.
Tracing back the city's lineage allows visitors to unravel unique narratives surrounding the renowned Rideau Canal, a UNESCO World Heritage site. This man-made waterway, built in the early 19th century as a supply route, played a significant role in the city's growth, linking it to important neighboring lands. Although it no longer serves its original purpose, the Rideau Canal fosters local tourism and is a significant testament to the city's history.
City's Geography & Demography
South Frontenac occupies a prime location and sits on approximately 971 square kilometers of land. The city thrives between the bustling cities of Kingston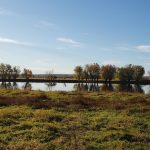 Kingston Origins & Evolution Kingston, commonly referred to as the 'Limestone City' due to its grand 19th-century buildings, was founded in 1673 as a French trading post and fort and has evolved into one of Canada's most distinctive and historic cities. It served as Canada's first capital from 1841 to 1844, and its rich history is reflected in its beautifully... and Ottawa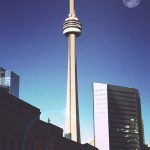 Ottawa Origins & Evolution The history of Ottawa, Canada's capital city, is rich and varied, evolving from a humble settlement of the early 1800s to the bustling modern city it is today. Originally known as Bytown after British military engineer Colonel John By, who was responsible for the construction of the Rideau Canal, the city's pivotal role within the nation's..., enjoying the tranquillity of its rural setting accompanied by the convenience of nearby urban amenities. The city's landscape manifests the beauty of the Canadian Shield, adorned with an intricate network of lakes, forests, and beautiful limestone formations.
The population of South Frontenac is estimated to be around 19,000 residents, made up of a mix of young families, professionals, and retirees. The city maintains a good balance between its rural atmosphere and the growth incentives of a small city, drawing newcomers who seek a high quality of life amidst nature.
Cultural & Artistic Landscape in South Frontenac
Culture and art take center stage in South Frontenac. The city is home to a vibrant community of artists, musicians, and performers who breathe life into its cultural scene. A significant highlight is the Frontenac Frolic, an annual event that invites artisans and craftspeople to showcase their talents.
Equally captivating are the local museums. The Verona Lion's Club Museum presents visitors with a glimpse into the community's history, while the Neilson Store Museum and Cultural Centre hosts an array of art exhibits and musical performances. These institutions are an integral part of the city's cultural fabric, providing a platform for nurturing local talent and learning.
Educational & Research Facilities
South Frontenac takes education seriously and offers quality schooling options. Several elementary schools cater to the community's younger population while Sydenham High School provides secondary education. The city's accessibility to nearby Kingston also opens the doors to world-class universities including Queen's University
History and Significance Located in Kingston, Ontario, Queen's University stands as a testament to Canada's intellectual legacy and educational excellence. Established in 1841, it holds the proud distinction of being the first degree-granting institution in Canada for students outside of religious orders. With such a deep historical significance, a visit to Queen's University is like stepping back in time, immersing... and St. Lawrence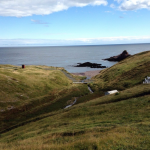 St. Lawrence Origins & Evolution Nestled in Canada's easternmost provinces, the precious gem that is St. Lawrence is imbued with a rich tapestry of history and development. It was reportedly founded in the 18th century, primarily as a fishing town due to its strategic location along the coast. The city's evolution has been largely dependent on its maritime roots, shaping... College.
The Frontenac County Schools Museum, with an archive of the area's educational past dating back to the early 19th century, serves as a fascinating research resource for those interested in tracing the evolution of Ontario's school system.
South Frontenac's Highlights & Recreation
The city's natural beauty is its most compelling feature. The numerous parks, like Loughborough Lake and Rideau Canal, are favored picnic spots and summer destinations for their sandy beaches, forested hiking trails, and boat rentals. The marina at Bedford Mills is a paradisiacal haven for yachting enthusiasts.
Commerce & Conveniences
Despite its rural ambiance, South Frontenac presents its residents with a range of commercial facilities. The city has a thriving agricultural sector, with local farmers' markets being a weekly highlight. The Corn Acre Farms, for example, provides fresh produce in a friendly atmosphere. Additionally, the Verona Hardware Store and Godfrey General Store are popular shopping destinations offering a wide range of goods.
Transport & Connectivity
In terms of public transportation, Kingston Transit provides service along Highway 38, making the city accessible. Kingston Airport is the closest major airport, connecting South Frontenac to a broader transportation network.
Sports Facilities
Outdoor recreation, particularly winter sports, is popular in South Frontenac. The city boasts of excellent facilities for ice hockey, snowmobiling, skiing, and ice fishing.
Traveler's Final Take
To sum up, South Frontenac is a city that has a harmonious blend of historical richness, stunning natural beauty, and a thriving cultural and commercial scene. Its scenic views, recreational trails, and community events make it a unique place to visit, live and work.
Must-Visit Spots in South Frontenac
Rideau Canal
The Verona Lion's Club Museum
Neilson Store Museum and Cultural Centre
Loughborough Lake
Bedford Mills Marina
Corn Acre Farms
Verona Hardware Store
Godfrey General Store
Kingston Airport