Brighton Origins & Evolution
Initially known as Singleton's Corners, the charming city of Brighton exists because of an agreement on January 1, 1851, that authorized the settlement of this township. However, it gained recognition as a town only in 1859. The historical ownership of the land has different variations, but the consensus is that the British crown purchased it from the Mississauga First Nation. The city embodies a well-preserved legacy from the Industrial Revolution era, having nurtured industries such as milling, primarily lumber and grist, for a significant period. Today, it's a vibrant small city with robust industries and a thriving community.
Brighton's development is a testament to Canadian resilience and the power of community spirit. Convoyed from a settlement town to a beacon of country life, this city has retained its unpretentious charm while seamlessly embracing modernity. From the historic Proctor House Museum to its annual Applefest, Brighton's heritage sites and events continually celebrate its rich history and culture.
City's Geography & Demography
Brighton, located in Southern Ontario, Canada, proudly rests on the shores of Lake Ontario, boasting paradisiacal views of the serene landscapes. Its geographical relief grants it the privilege of being home to the beautiful Presqu'ile Provincial Park, noted for its grandeur and naturally endowed resources. The city's eastern boundary is Sculptor Creek and the western limit is Marsh Creek.
The 2016 Canadian census records approximated Brighton's population to be over 11,000. A diverse demographic profile adds color to the city's culture with an interesting mix of ages, occupations, and ethnicities. Brighton leans significantly towards its veteran population, casting a distinctive demographic pattern with implications on the city culture, economy, and social tapestry.
Cultural & Artistic Landscape in Brighton
Brighton is known for its cultural events, including the Applefest, attracting thousands of tourists every September. The city hosts other festivals such as Brighton Speedway and Frostfest, showcasing its vibrant and diverse community.
The city takes pride in its artistic flair, which is visible in several facilities. The Proctor House Museum, adorned in Victorian style, offers a peak into Brighton's past. The Lighthouse Arts Centre, Brighton Barn Theatre, and the Arts and Culture Committee of Brighton Public Library are commendable establishments bolstering the city's art scene. These institutions together create an effervescent and accessible cultural landscape that caters to all artistic palates.
Educational & Research Facilities
While Brighton might not be home to universities, it boasts of some reputable institutions. Brighton Public School, ENSS (East Northumberland Secondary School), and Spring Valley Public School are renowned for their quality education and community involvement. The Brighton Public Library is a resourceful establishment, catering to the city's intellectual needs, while also nurturing community engagement via various programs and events.
Brighton's Highlights & Recreation
Apart from its cultural and educational heritage, Brighton's primary allure lies in its natural abundance. The Presqu'ile Provincial Park provides visitors with opportunities for camping, birdwatching, fishing, boating, and winter activities. The city's boardwalks and lighthouse also offer breathtaking views and serene getaway spots.
Commerce & Conveniences
Brighton is home to a host of businesses and amenities, including shops, banks, postal services, and more, which cater to residents and visitors alike. Special mention should go to the Downtown Brighton Business Improvement Area committee that coordinates events like sidewalk sales, and seasonal events such as Christmas Magic. These initiatives drive local commerce and transform shopping into an engaging community event.
Transport & Connectivity
Brighton is easily accessible from Toronto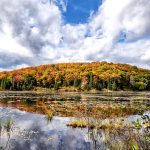 in this paragraph summarize the city highlights and end with a list "Must-Visit Spots in Toronto". Toronto Origins & Evolution Toronto, Canada's largest city, can trace its roots back to the late 18th century. Originally known as Fort York, it was established by the British as a strategic location during the American Revolutionary War. Despite changes and challenges, Toronto swiftly... and Ottawa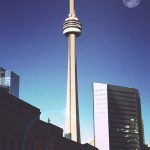 Ottawa Origins & Evolution The history of Ottawa, Canada's capital city, is rich and varied, evolving from a humble settlement of the early 1800s to the bustling modern city it is today. Originally known as Bytown after British military engineer Colonel John By, who was responsible for the construction of the Rideau Canal, the city's pivotal role within the nation's... via Highway 401 and the Trent-Severn Waterway system. The city's transportation infrastructure is adequate and efficient, ensuring smooth intracity transit as well. Additionally, visitors can use nearby airports in Toronto and Ottawa for intercity and international travel.
Sports Facilities
Brighton is home to a number of sports facilities, including the King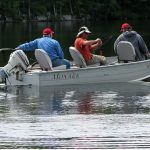 King Origins & Evolution A peaceful hamlet settled in 1801, King boasts an intriguing history steeped in indigenous values and rich European influences. Originally inhabited by the Huron-Wendat natives, King was later integrated into British society when Governor John Graves Simcoe divided Upper Canada into townships, King being one of them. Over the centuries, it transformed from a farming colony... Edward Park Arena. In addition, the Brighton Speedway is a hub for motor sport lovers, and the beautiful Presqu'ile Provincial Park provides a range of recreational sporting activities.
Traveler's Final Take
For those seeking a quaint, vibrant, and picturesque getaway, Brighton offers a rich tapestry of history, culture, commerce, and natural beauty. It's a city that promises solace in the arms of unspoiled nature while serving as a hub of community spirit, cultural richness, and modern conveniences. The city exudes a warm, welcoming ambience, perfect for tourists to immerse themselves in its distinct charm.
Must-Visit Spots in Brighton
Proctor House Museum
Presqu'ile Provincial Park
Brighton Speedway
Brighton Barn Theatre
Lighthouse Arts Centre
Brighton Public Library
King Edward Park Arena
Downtown Brighton