St. Anthony Origins & Evolution
St. Anthony, a small, quaint city in Newfoundland and Labrador, Canada, has a rich and gripping history. Founded by French fisherman in the early 16th century due to its strategic location and abundant marine resources, St. Anthony played a pivotal role in the province's fishing industry. Through the years, the city evolved into a vibrant modern town, integrating its deep-rooted traditions with the realities of contemporary life. From its initially robust fishing industry to the booming tourism sector today, the city has transformed beautifully over the centuries.
Today, the remnants of its profound history are beneficially infused into the city's identity. The Grenfell Historic Properties, for instance, reflect the city's fascinating historical past. These include the Grenfell House Museum and the Grenfell Interpretation Centre that tell the story of Sir Wilfred Grenfell, a medical missionary who played a significant role in the city's development.
City's Geography & Demography
Located on the Northern Peninsula of Newfoundland, St. Anthony is a jewel set amidst pristine landscapes. It faces the Atlantic Ocean, boasting rugged cliffs and craggy coastlines. The city is enveloped by thick, lush woodland providing an idyllic backdrop that is enticing to nature lovers. Regarding climate, it experiences a subarctic climate with cold, snowy winters and mild, temperate summers.
One of the distinctive aspects of St. Anthony is its relatively small population. With less than 3,000 inhabitants, it offers a uniquely intimate and community-driven atmosphere. Despite its modest size, the city emanates a profound sense of camaraderie and community.
Cultural & Artistic Landscape in St. Anthony
St. Anthony hosts a diverse range of cultural events throughout the year, including the Iceberg Festival in June, which celebrates the magnificent icebergs found in the surrounding waters. The theatre scene is also burgeoning, with amateur performances taking centre stage at the town's Arts & Culture Centre.
The city is also endowed with a wealth of museums that enrich its cultural landscape, including the aforementioned Grenfell Historical Properties. Fox Point Lighthouse, dating back to 1908, is another historical landmark offering stunning views of the city and ocean vista.
Educational & Research Facilities
Investment in education and research is evident in St. Anthony. The city hosts one of the campuses of the College of the North Atlantic, offering a variety of programs. The Grenfell Mission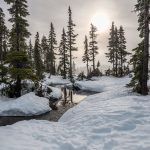 Mission Origins & Evolution Incorporated in 1892, Mission is a small, idyllic city in British Columbia, Canada. Its roots can be traced back to the establishment of St. Mary's Mission in 1861 by Father Fouquet. With abundant timberlands, the area started to develop significantly due to the forestry industry. The introduction of the Canadian Pacific Railway further fostered the city's... contributed greatly to education, even setting up a school for local children encouraging literacy and skill development.
There's also the renowned Research and Productivity Council (RPC) – an internationally recognized research and development center focusing on applied research and problem-solving.
St. Anthony's Highlights & Recreation
St. Anthony isn't short on recreational spots and landmarks. These include Iceberg Alley for iceberg sightings, and the Walking Trail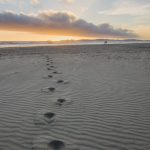 Trail Origins & Evolution The city of Trail, situated in British Columbia, Canada, holds a rich history that traces its roots to the 19th century. The city was founded by prospectors during the Gold Rush era, enticed by its bountiful deposits of minerals, mainly gold, silver, and copper. Later, the thriving mining industry prompted the construction of the Trail Smelter,... Network, an extensive trail system that meanders through the city's pristine landscapes. Fishing Point Municipal Park and Whale Interpretive Center are also must-visits, offering panoramic views of icebergs, whales, and seabirds.
Commerce & Conveniences
St. Anthony is home to a selection of shops including many local crafts and arts stores. From the weekly farmer's market to seasonal sidewalk sales, the city has its fair share of commerce and conveniences. Major banks operate branches here, and it has a comprehensive range of postal services.
Transport & Connectivity
The city is well connected with other cities and towns. There are highways connecting St. Anthony to Deer Lake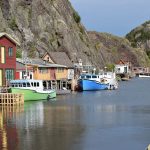 Deer Lake Origins & Evolution Nestled in a picturesque setting, Deer Lake, a small progressive community in Newfoundland and Labrador, Canada, holds a rich history tracing back to the 1800s. Originally known as Second Pond, it was incorporated as Deer Lake in 1925 owing to the abundant deer population. Historically, Deer Lake has thrived predominantly in the logging and paper... and the more populated areas of the province. The St. Anthony Airport manages regular flights. In addition, taxi and shuttle services are also available for local commute.
Sports Facilities
For the sports enthusiast, there are plenty of facilities including basketball courts, softball fields, and a multi-functional stadium that caters to various sports. The Hodder Memorial Recreation Complex is a popular sports center equipped with an ice rink and swimming pool.
Traveler's Final Take
St. Anthony offers a deep dive into the kind of charm that only a small city can imbue. Its affordability, robust history, unique landscapes, and jovial community make it more than just an evolutionary fishing town, rather, a thriving modern city with a rich blend of traditional and contemporary characteristics.
Must-Visit Spots in St. Anthony
Grenfell Historic Properties
Fox Point Lighthouse
Iceberg Alley
Walking Trail Network
Fishing Point Municipal Park
College of the North Atlantic
Research and Productivity Council (RPC)
Hodder Memorial Recreation Complex
Local craft stores and farmer's market