Amherst Origins & Evolution
Founded in 1889, the charming city of Amherst is located in the heart of Nova Scotia, Canada. Named after Jeffrey Amherst, a former British Army officer, the city is steeped in a rich history that parallels the Canadian narrative of discovery, growth, and development. The city's historic downtown district still bears a touch of Victorian architecture, a testament to the city's rich past. Renowned for its warm hospitality, Amherst evolved from a shipbuilding center into a thriving industrial city that pays homage to its roots while moving forward in step with contemporary times.
City's Geography & Demography
Resting on the eastern edge of the Tantramar Marshes, near the New Brunswick border, Amherst's geographical location offers mesmerizing views of verdant landscapes. Its unique position makes it an important transit and commerce hub. The city experiences a humid continental climate, with warm summers and cold, snowy winters. As per the latest census, Amherst boasts a population of approximately 9,500, encompassing a diverse blend of nationalities, including significant Scottish, Irish, and French communities.
Cultural & Artistic Landscape in Amherst
Amherst's cultural scene pulsates with life. An annual highlight is the Amherst Winter Carnival, a joyful celebration featuring recreational activities, parades, and community gatherings. The city is home to The Cumberland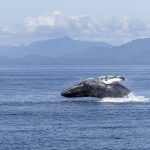 Cumberland Origins & Evolution The hamlet of Cumberland was established in the 19th century, and despite its modest beginnings, it quickly rose to prominence due to the discovery of coal in the surrounding areas. This led to an influx of immigrants, mainly from England, Scotland, and Wales, transforming Cumberland into a bustling coal mining community. Through the 20th century, Cumberland... County Museum and Archives that hosts an extensive assortment of historical artifacts and tells rich stories of the region's heritage. Enjoy a theatrical performance at the historic Amherst Opera House or visit the Tidnish Art Gallery, a local gallery showcasing a convergence of emerging and established artists.
Educational & Research Facilities
Amherst nurtures a strong educational network, including several primary and secondary schools and The Nova Scotia Community College – Cumberland Campus. The Cumberland Public Libraries system, with its four branches scattered across the city, offers extensive resources for students, researchers, and avid readers. The city also houses the Cumberland Regional Health Care Centre, a notable research institution.
Amherst's Highlights & Recreation
Amherst is a city of beauty with several parks, natural areas, and historical landmarks. Victoria Park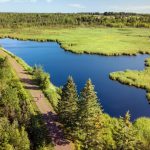 The Historical Significance of Victoria Park Victoria Park, located in the heart of downtown Charlottetown, Prince Edward Island, is a remarkable Canadian landmark steeped in rich history. Established in 1873, this iconic urban green space has witnessed countless significant events, making it an integral part of Canadian heritage. The park was named after Queen Victoria, who reigned during the time..., a vast green expanse in the heart of the city, offers a space for relaxation and outdoor activities. Other city landmarks include the Cumberland County Courthouse and the historic Amherst Town Hall. A visit to the Fort Beauséjour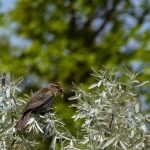 Beauséjour Origins & Evolution Nestled in the province of Manitoba, Canada, lies the charming city of Beauséjour. Having roots dating back to the late 19th century, Beauséjour emerged as a trading post for fur and was witness to an influx of Ukrainian and Polish immigrants. The city carries its cultural heritage forward with a deep-seated sense of community spirit. Beauséjour... – Fort Cumberland National Historic Site is a must for history buffs, revealing a distinct epoch of the city's past.
Commerce & Conveniences
The city's commercial district is teeming with local businesses, including local boutiques, grocery stores, banks, and a host of services. The local post office handles both domestic and international shipments with remarkable efficiency. Seasonal farmers' markets are a city staple, with vendors offering fresh seasonal produce, homemade crafts, and more.
Transport & Connectivity
Amherst, conveniently located near the Trans-Canada Highway, boasts excellent connectivity. Maritime Bus runs daily services to several locations, while the Bay Ferries offers a unique water-based transit option to Saint John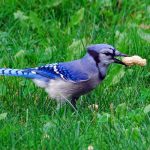 Saint John Origins & Evolution Saint John, located in the heart of the Bay of Fundy in the province of New Brunswick, is Canada's oldest incorporated city and one of its spectacular urban gems. The story of Saint John dates back to 1604 when it was first discovered by French explorers, being officially established as a city in 1785. Its..., New Brunswick. The nearest airport, Greater Moncton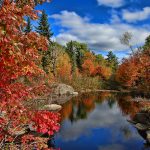 Moncton Origins & Evolution A gem nestled in the heart of Canada's Atlantic region, Moncton is a bustling city that's rich with history and culture. Established as a city in 1855, its roots trace back to Acadian settlers in the 1670s. Today, it stands as the largest city in New Brunswick and a leading cultural and economic hub in Atlantic... Roméo LeBlanc International Airport, is just an hour's drive away.
Sports Facilities
Amherst offers an array of sports facilities, including the Amherst Stadium, a multi-purpose arena that hosts hockey games, figure skating, and concerts. The city also holds an annual "Run Nova Scotia" marathon and houses several playfields and recreational centers that promote wellness and community engagement.
Traveler's Final Take
In sum, Amherst is a city that holds its past in reverence while progressively charting its future. With its blend of history, culture, recreational spots, and modern conveniences, it offers an authentic Canadian experience for both locals and visitors alike.
Must-Visit Spots in Amherst:
Cumberland County Museum and Archives
Amherst Opera House
Tidnish Art Gallery
Nova Scotia Community College – Cumberland Campus
Cumberland Public Libraries
Cumberland Regional Health Care Centre
Victoria

Victoria Origins & Evolution Victoria, nicknamed the "City of Gardens", is the capital of British Columbia, Canada, founded in 1843 by the Hudson Bay Company's James Douglas as a fort. The city was named after Queen Victoria of the United Kingdom. Vibrating with rich history, Victoria evolved from a small settlement to a vibrant metropolis, with an architectural nod to...

Park
Cumberland County Courthouse
Amherst Town Hall
Fort Beauséjour – Fort Cumberland National Historic Site
Amherst Stadium