Campbell River Origins & Evolution
Established by Europeans in the late 19th century, Campbell River, situated in the northern part of Vancouver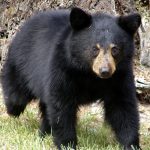 Vancouver Origins & Evolution Located on the western coast of Canada, Vancouver is a vibrant city that beautifully marries natural splendor with urban charm. Its history begins with the indigenous peoples who had inhabited this land for thousands of years before it was explored by Captain George Vancouver in the late 18th-century. Founded in 1886, the city took its name... Island, has a rich history going back thousands of years to the indigenous communities that first inhabited the area. Originally built upon the industries of mining, logging, and fishing, Campbell River has grown into a vibrant, flourishing city known for its striking natural beauty, a robust economy, and the welcoming nature of its inhabitants.
The city draws its name from Dr. Samuel Campbell, the surgeon aboard HMS Plumper during the 1857-1861 survey of Vancouver Island's coastline. Over time, combining the strength of its industrial heritage with new developments in aquaculture, forestry, clean energy, technology, and tourism, as well as its commitment to sustainability, Campbell River evolved from a small fishing and logging town into a regional service centre for the northern half of Vancouver Island.
City's Geography & Demography
Campbell River is beautifully located on the east coast of Vancouver Island, British Columbia, Canada, boasting a backdrop of the Vancouver Island Ranges behind it. The city experiences a temperate climate, with mild winters and cool summers, making it an attractive destination year-round.
The population of Campbell River is approximately 35,000 diverse individuals, a mix of residents tracing their origins to Europe, Asia, and various indigenous communities, among others. The city thrives on a strong sense of community and cultural inclusivity, reflective of its diverse demography.
Cultural & Artistic Landscape in Campbell River
Campbell River hosts a lively arts scene featuring numerous events, galleries, and museums that reflect the city's rich cultural heritage. The Campbell River Art Gallery, with its contemporary art exhibits, and the Museum at Campbell River, taking you through the city's local and indigenous history, are the city's cultural highlights. The Tidemark Theatre is a hub for live performances and concerts, contributing significantly to the city's performing arts landscape.
Events like the Transformations on the Shore, an annual chainsaw carving competition, and CR Live Streets, a downtown summer event, further underscore Campbell River's vibrant arts and cultural scene. Indigenous culture is also celebrated and preserved through the Haig-Brown Heritage House, the Wei Wai Kum carve shed, and the Nuymbalees Cultural Centre.
Educational & Research Facilities
The city's commitment to knowledge and education is evident in its establishments. The North Island College offers a wide variety of programs and the Campbell River Public Library serves as both an information resource and a community hub. Several elementary and secondary schools also serve the city, ensuring comprehensive education opportunities for younger residents.
Campbell River's Highlights & Recreation
Campbell River is best known for its stunning natural escapades and recreational opportunities. Elk Falls Provincial Park is a perfect spot for hiking, picnicking while enjoying the sight of a beautiful waterfall. The Discovery Passage Aquarium and the Maritime Heritage Centre are other major attractions offering insight into the region's aquatic life and maritime history respectively.
Campbell River is a haven for outdoor enthusiasts. From fishing to mountain biking, wildlife spotting to white water rafting; the exquisite natural settings of the city a host to endless recreational pastimes. Meanwhile, Strathcona Gardens Recreation Complex offers a variety of indoor sports and fitness facilities.
Commerce & Conveniences
The city hosts several shops, from unique local boutiques to larger chain stores, providing goods to cater to all tastes and needs. Its commerce scene thrives on local businesses. Major banks, post offices, and other essential services are also readily accessible to residents. Various shopping centres and seasonal sales events are a major draw, with the Tyee Plaza and Discovery Harbour Shopping Centre being key shopping destinations in Campbell River.
Transport & Connectivity
Campbell River offers convenient transport facilities with local public transit systems ensuring intra-city connectivity and the Campbell River Airport connecting it to various national and international locations. The city's ferry system enables residents and visitors to explore nearby islands and coastal communities.
Sports Facilities
Sporting pursuits in the city include everything from ice hockey at the Rod Brind'Amour Arena to the Campbell River Rugby Club matches. The Sportsplex, a multi-use recreational facility, hosts a variety of sports and fitness programs.
Traveler's Final Take
With its unique blend of natural beauty, rich cultural heritage, and robust recreational options, Campbell River offers an attractive and fulfilling lifestyle for both its residents and visitors. Its balanced commerce ecosystem, functional infrastructure, educational opportunities, and a strong sense of community spirit make it a robust and engaging city.
Must-Visit Spots in Campbell River
The Campbell River Art Gallery
The Museum at Campbell River
Tidemark Theatre
Elk Falls Provincial Park
Discovery Passage Aquarium
Maritime Heritage Centre
Strathcona Gardens Recreation Complex
Tyee Plaza
Discovery Harbour Shopping Centre
Rod Brind'Amour Arena