Fort Simpson Origins & Evolution
Fort Simpson, Canada's only island community north of the 60th parallel, possesses a rich history with roots in the Indigenous community. Its establishment dates to 1803 when the North West Company built a trading post called Fort of the Forks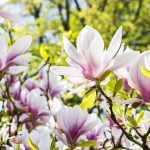 The Heart of The Forks: A Treasured Landmark The Forks, located at the confluence of the Red and Assiniboine Rivers in Winnipeg, has garnered a rich and diverse history that spans more than 6,000 years. This iconic landmark holds a significant place in the hearts of Canadians, offering a unique glimpse into the intersection of indigenous culture, historical events, and... at the intersection of Liard River and Mackenzie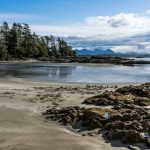 Mackenzie Origins & Evolution Situated in the Northern part of British Columbia, the small Canadian town of Mackenzie was founded in the 1960s. It was initiated as a small forest industry-based settlement. The town's name was derived to honor Sir Alexander Mackenzie, a Scottish explorer who travelled through the area of Mackenzie on his historic journey to the Pacific Ocean... River. The Hudson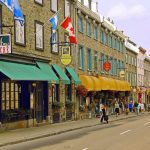 Hudson Origins & Evolution Hudson is a charming town nestled on the banks of the Ottawa River in Quebec. Founded in the late 19th century, it has seamlessly blended its historic charm with modern conveniences. Originally an Anglican farming community named Cavagnal, it rebranded as Hudson in the 1960s to reflect its British roots and to appease English-speaking residents. This... Bay Company later took over and moved the fort to its present location, renaming it Fort Simpson in honor of Sir George Simpson, a prominent figure in the fur trade. The village grew as more European traders, explorers, and missionaries arrived, now serving as the regional center for the Dehcho First Nations people.
Over time, Fort Simpson has evolved from being a fur trading post to a vibrant community with a passion for cultural preservation. Today, historical sites like the Papal Grounds, where Pope John Paul II intended to hold mass in 1987, offer insights into the village's rich past.
City's Geography & Demography
Fort Simpson is uniquely nestled on an island within the Mackenzie River, in the south central part of the Northwest Territories. Its convenient location between two rivers has earned it the local nickname, "the place where two rivers meet." The area exudes the charm of the wilderness and is surrounded by untouched natural beauty.
The region witnesses a subarctic climate, with long, icy winters and short, warm summers – the quintessence of the Canadian wilderness experience. As per the 2016 Census, the population of Fort Simpson hovered around 1,200, comprising of both the indigenous Dene people and an amalgam of newcomers, forming a culturally diverse yet close-knit community.
Cultural & Artistic Landscape in Fort Simpson
Fort Simpson's unique culture and arts scene is highlighted by the annual Open Sky Creative Arts Festival. The village turns into a cultural hub as it features a plethora of artwork, literature, music, and dance from people across the region. The Sǫǫ̀mba K'è Civic Centre, a key community building, plays host to numerous cultural performances, movie screenings, and community events.
The Jean Marie River First Nation Art and Culture Program showcase local artisanal talent, while the Liard Valley General Store and Motel remains a hub for local artists to sell their works. Together, these institutions offer a rich tapestry of indigenous and contemporary arts culture.
Educational & Research Facilities
Though small, Fort Simpson boasts an impressive array of educational facilities. The Thomas Simpson School serves as the primary educational institution for the youth. For those associated with research, the surrounding landscapes offer expansive opportunities for ecological and anthropological studies.
Additionally, Dehcho First Nations and Aurora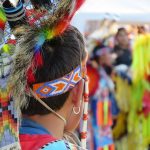 Aurora Origins & Evolution The town of Aurora, nestled within the province of Ontario, was founded in 1795 and has evolved tremendously ever since. Its original settlers, namely Joseph Baldwin and his family, set the foundation for a town rich in history and culture. Over time, Aurora has grown from a small farming community into a thriving town with a... College have initiated a collaborative educational project – Dechı̨ta Nàowo, providing Adult Basic Education and specific programs oriented towards the Dehcho communities.
Fort Simpson's Highlights & Recreation
The majestic Nahanni National Park Reserve, showcasing the famous Virginia Falls, encapsulates the village's nature-oriented ethos and stands as one of its most spectacular landmarks. For the history buffs, the village offers a glimpse into the past with its Heritage Park and the 'Seven Spruce' Golf course, making it an often-omitted gem.
The village's recreational spectrum ranges from riverboat tours on the Mackenzie River to dog sled tours in winter, offering year-round activities. The Nááts'ihch'oh National Park Reserve is a paradise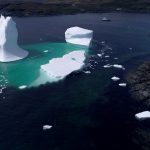 Paradise Origins & Evolution The story of Paradise begins in the late 1800s as a humble farming community. Over the past two centuries, it gradually evolved into one of the grandest living spaces one could find in Newfoundland and Labrador. Paradise was founded and developed along the Trans-Canada Highway's eastern tip, which eventually fueled its development as a glorious commercial... for fishing, hiking, and wildlife spotting.
Commerce & Conveniences
Fort Simpson has managed to balance its small-town charm with modern conveniences. Its main street is dotted with retail stores, boutiques, and various eateries. Shopping facilities like the Northern Store and Unity store provide everything from groceries to apparel. Banks like the CIBC and essential services such as the Post Office are centrally located.
Transport & Connectivity
Fort Simpson can boast of well-established transport links. The Fort Simpson Airport stays busy year-round, connecting the village to Canada's larger metropolitan areas. The Mackenzie Highway, a critical transit route, maintains Fort Simpson's terrestrial connection, while scheduled and chartered flights facilitate aerial connectivity.
Sports Facilities
The village of Fort Simpson offers several sports facilities. These include the Fort Simpson Recreation Centre, equipped with a gym, a curling rink, and an ice hockey rink. Annually, the village celebrates the tradition of Hockey tournaments, with winter sports being a significant community activity.
Traveler's Final Take
In recapitulating the charm of Fort Simpson, it becomes clear that the village offers a unique palette of experiences for the keen traveler's eye. Its rustic beauty collaborated with the touch of modernity goes beyond an authentic balance, promising an enriching sojourn experience.
Must-Visit Spots in Fort Simpson
Papal Grounds
Open Sky Creative Arts Festival
Sǫǫ̀mba K'è Civic Centre
Jean Marie River First Nation Art and Culture Program
Liard Valley General Store and Motel
Thomas Simpson School
Dehcho First Nations and Aurora College
Nahanni National Park Reserve
Heritage Park
'Seven Spruce' Golf course
Nááts'ihch'oh National Park Reserve
Northern Store
CIBC Bank
Fort Simpson Post Office
Fort Simpson Airport
Fort Simpson Recreation Centre
Visiting Fort Simpson promises a memorable journey into Canada's wilderness, a journey imbued with cultural richness, historical imprints, and natural splendor. Whether you're a nature enthusiast or a culture aficionado, this village is replete with experiences that speak to each traveler's unique pursuit.