Pictou Origins & Evolution
Nestled in northeastern Nova Scotia, the enchanting town of Pictou plays host to an intriguing history that whispers tales of the past. Founded in 1767, Pictou's legacy takes root in its historic significance as the primary landing site for Scottish Highlanders migrating to North America. The symbolic Ship Hector, moored at the waterfront, pays homage to these initial settlers bravery and resilience.
The fabric of Pictou has woven itself throughout eras, each thread pinpointing distinct developments contributing to its present character. Formerly an industrial and shipbuilding hub, Pictou has evolved beautifully, harmonizing its robust history with modern sophistication. Remnants of this industrious past still linger in the shipyards, adding a unique flavor to the town's scenario.
City's Geography & Demography
Pictou's location on the Northumberland Strait offers a climate with surprisingly mild winters and cooling marine breezes in summer, providing a temperate environment well-suited for outdoor activities. The hills and valleys framing Pictou, enriched by the town's history, charm visitors with spectacular views.
With a population of around 3,200, Pictou emanates a sense of community and intimate charm that larger cities might lack. Its demographic profile is imbued with Scottish ancestry, reflected in its cultural fabric and traditions which lend it a quintessentially Highland character.
Cultural & Artistic Landscape in Pictou
Culture thrives in Pictou, most noticeably during the annual Lobster Carnival, a festival celebrating the thriving lobster industry and Scottish heritage. Additionally, the Decoste Entertainment Centre offers a caliber of entertainment typically found in larger cities, with a continual line-up of music, art, and theater.
Museums such as the Hector Heritage Quay and McCulloch Heritage Centre offer insight into Pictou's past, while the Northumberland Fisheries Museum celebrates the region's enduring connection to the sea. Galleries here boast a vibrant artistic community, with the Pictou County Artists Association putting on regular displays of local talent.
Educational & Research Facilities
Pictou is home to the Pictou Academy, an institution that laid the foundation for the free school system in Nova Scotia. The New Glasgow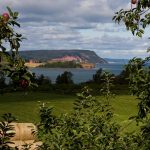 New Glasgow Origins & Evolution New Glasgow, a charming city in Canada, has a compelling history, tracing its origins back to the 18th century. Named after Glasgow in Scotland, this city owes its birth to the influx of Scottish immigrants who envisioned a settlement on the banks of the East River of Pictou. The city's first building, a log house,... Library serves Pictou, providing a wealth of resources and nurturing the learning spirit.
In terms of research facilities, the Nova Scotia Community College Pictou campus extends technological, trade, and professional programs complemented by innovative research and development departments, contributing to Pictou's knowledge economy.
Pictou's Highlights & Recreation
Pictou is a haven for nature lovers with numerous parks, including Brule Point and Fitzpatrick Mountain, providing thrilling hiking trails and breathtaking vistas. The enchanting harbour front offers leisurely strolls along the Jitney trail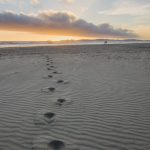 Trail Origins & Evolution The city of Trail, situated in British Columbia, Canada, holds a rich history that traces its roots to the 19th century. The city was founded by prospectors during the Gold Rush era, enticed by its bountiful deposits of minerals, mainly gold, silver, and copper. Later, the thriving mining industry prompted the construction of the Trail Smelter,..., revealing panoramic views of this coastal town.
Historic sites such as the Deacon House and Carmichael Stewart House recall Pictou's past, while more contemporary attractions include a bustling farmers market and picturesque beaches. Unique experiences such as fossil hunting at Arisaig Provincial Park add a sense of adventure to the offerings.
Commerce & Conveniences
Even as a small town, Pictou provides all the necessary conveniences. The downtown area is studded with charming shops offering local crafts, antiques, and Nova Scotian delicacies. Banks, pharmacies, and postal services are adequately available, ensuring smooth day-to-day transactions.
Seasonal sales erupt, particularly during the Lobster Carnival, when local artisans and merchants set up stalls, creating a unique shopping extravaganza. The culture of supporting local businesses thrives here, enhancing the community spirit.
Transport & Connectivity
Despite its small size, Pictou is well-connected. CHAD Transit provides reliable community-based transport services. The Trans-Canada Highway runs near, enabling easy access by road.
In terms of air travel, the nearest airport is the Halifax Stanfield International AirportThe Historical Significance of Halifax Stanfield International Airport Halifax Stanfield International Airport holds a rich historical significance in Canada, tracing its roots back to the early 1900s. Originally known as the Halifax Municipal Airport, it served as a key military airfield during both World Wars. This historical connection is still evident today through the various artifacts and displays scattered throughout.... It's about 1.5 hours away, offering both domestic and international flights. Regular bus services link Pictou to this transit hub, ensuring smooth transportation.
Sports Facilities
Pictou hosts an array of sporting facilities, with the Pictou County Wellness Centre being a notable one. It houses a modern gym, pools, and arenas catering to diverse sporting interests. The town brims with enthusiasm during the annual Pictou County Cycle Tour and numerous highland games, reflecting a vibrant sports culture.
Traveler's Final Take
A visit to Pictou promises an enriching exploration into the riveting past of Nova Scotia, wrapped in the warmth of small-town charm. Its distinct character, cultural richness, recreational delights, and modern conveniences make it a highlight on the Nova Scotian journey.
Must-Visit Spots in Pictou:
Ship Hector, Hector Heritage Quay, McCulloch Heritage Centre, Northumberland Fisheries Museum, Decoste Entertainment Centre, Pictou Academy, New Glasgow Library, Nova Scotia Community College Pictou Campus, Brule Point Park, Fitzpatrick Mountain, Jitney trail, Deacon House, Carmichael Stewart House, Arisaig Provincial Park, Pictou County Wellness Centre.