Les Îles-de-la-Madeleine Origins & Evolution
Les Îles-de-la-Madeleine, or the Magdalen Islands, is a treasure of Canada with a subtle blend of history and natural beauty. Founded by French explorer Jacques Cartier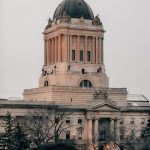 Cartier Origins & Evolution The idyllic locale of Cartier, nestled in Ontario, Canada, possesses elements of both old-world charm and contemporary progress. Established originally as a railway town along the Portage, West of Winnipeg, during the late 19th century, it has grown and evolved over the years to become a quaint destination for nature lovers and history enthusiasts alike. Developed... in 1534, this archipelago envelops the sentiments of ancient inhabitants, Acadian settlers, British seafarers, and shipwreck survivors. This distinct blend of cultures has nurtured a vibrant community celebrating their roots in music and dance, and a strong sense of identity marked by their colorful houses dotting the coastline.
Over the centuries, the islands' evolution has remained closely tied to the sea, with primary industries developing around fishing and maritime activities. Agro-tourism and wind energy have emerged more recently. Each island has a unique character, from the exceptional sand dunes of Île-du-Havre-Aubert to the auburn cliffs of Île d'Entrée reflecting the ever-changing moods of the sea.
City's Geography & Demography
Nestled in the heart of the Golf of Saint Lawrence, northeast of Prince Edward Island, Les Îles-de-la-Madeleine comprises a chain of about a dozen islands shaping a 65-kilometer arc. Out of these, only six islands are connected by sandbars. With a Maritime climate characterized by mild temperatures and regular rainfall, the islands enjoy moderate seasons and relatively cold winters.
The total population of this small city is just above 12,500 as per the 2016 census. The majority are of French Acadian, Scottish, and Irish heritage, creating a mosaic of cultures that is remarkable for such a small population.
Cultural & Artistic Landscape in Les Îles-de-la-Madeleine
The city's cultural tapestry is animated by festivals and artistic events. Worth mentioning is the Acadian Festival in mid-August celebrating the Acadian heritage with parties, traditional music, and dance. Museum La Grave throws light on the islands' history, while the Artisans du Sable workshop uses island sand to create unique works of art.
Music is integral to island culture. The town's live music shows and the yearly music festival, Chantez-vous bien chez nous, are grand attractions. The islands also harbor independent artists and talented sculptors, reflected in the multiple art galleries and studios that sprinkle the islands.
Educational & Research Facilities
La Côte, the only French public school on the islands, caters to elementary and secondary students. The Centre de Formation Professionnelle des Îles offers vocational training. The Adult Education Centre and Cégep de la Gaspésie et des Îles campus provide university-level courses and continuing education.
The Merinov Research Centre contributes to scientific knowledge regarding the maritime industry in the islands. Public libraries like the Réseau des bibliothèques publiques des Îles-de-la-Madeleine offer extensive resources for both students and researchers.
Les Îles-de-la-Madeleine's Highlights & Recreation
Besides its pristine beaches and towering cliffs, the islands offer a plethora of recreational activities. Sites such as the Belle Anse, a panoramic viewpoint offering breathtaking panoramic views, and the La Grave historic site harken back to maritime traditions. Nature enthusiasts will enjoy exploring the gorgeous landscapes of Borgot Lighthouse and East Point Wildlife Reserve.
For the more adventurous, the islands offer unique activities like kite buggying, kayaking, and windsurfing. The islands' vast unspoiled terrain is also perfect for hiking and cycling. Those interested in glimpsing the islands' rich fauna can partake in bird-watching and seal-watching tours.
Commerce & Conveniences
Les Îles-de-la-Madeleine's economy is an exciting mix of traditional and new. Cap aux Meules, the island's main entry point, hosts the vast majority of services, including banks, shops, and restaurants. The islands have a burgeoning industry of locally produced goods, from delicious cheese at Fromagerie du Pied-de-Vent to unique glasswork at La Méduse Glassblowing.
Poissonnière Gérald Cummings, the island's oldest fish store, offers fresh local seafood. During the summer, visitors can flock to numerous yard sales or "vente de garage", a beloved island tradition. The postal service is widespread, ensuring that sending postcards to share the island's charm is easy.
Transport & Connectivity
Travel to Les Îles-de-la-Madeleine can be an adventure itself, with options including a five-hour ferry journey from Prince Edward Island or a direct flight from several Canadian cities to the island's sole airport, Îles-de-la-Madeleine Airport. The islands also host several marinas and harbors for private boat owners.
Once arrived, visitors often favor exploring the islands by bicycle or on foot, appreciating the stunning landscapes at their own pace, although car rental services are available. CTMA shuttle provides public transport service across the islands.
Sports Facilities
Sporting facilities on the islands, while not abundant, are varied. Ice hockey is a popular local sport, with games often held at the local sports complex, the Centre Récréatif de Havre-aux-Maisons. This facility also hosts a gymnasium and a skating rink.
For golf enthusiasts, the islands offer a nine-hole course at Club de Golf des Îles. The rich maritime tradition of the islands is reflected in the abundance of water sports activities, providing diverse opportunities for kitesurfing, windsurfing, and sailing.
Traveler's Final Take
Les Îles-de-la-Madeleine presents a captivating blend of cultural heritage, natural wonders, and artistic expression. Its unique geographical location offers breathtaking sights, making it a must-visit destination. The vibrant community, culinary diversity, leisure activities, and warmth of its people add to the charm of this Canadian gem.
Must-Visit Spots in Les Îles-de-la-Madeleine:
Île-du-Havre-Aubert
Île d'Entrée
Acadian Festival
Museum La Grave
Artisans du Sable
La Côte School
Merinov Research Centre
Réseau des bibliothèques publiques des Îles-de-la-Madeleine
Belle Anse
La Grave historic site
Borgot Lighthouse
East Point Wildlife Reserve
Cap aux Meules
Fromagerie du Pied-de-Vent
La Méduse Glassblowing
Poissonnière Gérald Cummings
Îles-de-la-Madeleine Airport
CTMA Shuttle
Centre Récréatif de Havre-aux-Maisons
Club de Golf des Îles