Cardston Origins & Evolution
Unlike many towns in the prairie provinces of Canada, the history of Cardston traces back to Mormon settlers from Utah rather than British or French colonists. The first settlers arrived in 1887 under the direction of Charles Ora Card, after whom the town was named. Embracing a pioneering spirit, these American Mormon settlers forged a new community in what was then a vast and challenging wilderness.
For more than a century, Cardston has grown and developed but never wavered from its founding Mormon roots. The Alberta Temple, the first temple of The Church of Jesus Christ of Latter-day Saints built outside the United States, stands as a powerful symbol of the town's heritage. Newcomers are often struck by the lovely, old-world feel of its streets, many of which are lined with historic buildings of a bygone era that contribute to its unique character.
City's Geography & Demography
Nestled in the heart of southern Alberta, Cardston lies close to the U.S. border, benefitting from both the rugged beauty of the Rocky Mountains and the endless expanse of prairie grasslands. The town experiences a moderate climate, with long, warm summers and chilly winters.
According to the latest census, Cardston overflows with a small but vibrant population of approximately 3,500. The town's inhabitants are as warm and welcoming as the picturesque setting in which they live, maintaining a tight-knit community feeling that is somewhat lost in larger urban centers.
Cultural & Artistic Landscape in Cardston
Cultural events and artistic institutions in Cardston have been major draws for tourists and locals alike. The Remington Carriage Museum holds one of the largest collection of horse-drawn vehicles in North America, offering insight into a key period of Alberta's past. The Cobblestone Manor, a registered historic site, is another institution that enhances Cardston's cultural tapestry.
Cardston also hosts events such as the annual Carriage House Theatre Summer Season, which is a delight for theater lovers. The town also comes alive during the Elk's Rodeo and the Cardston Heritage Days, cultural showcases that embody the heart and spirit of this unique prairie town.
Educational & Research Facilities
Education in Cardston is strongly upheld by its well-established public school system, led by Cardston High School and Cardston Elementary School. The Aahsaopi Public Library is another cornerstone of the town and continues to be a haven for those seeking knowledge and enlightenment.
Moreover, the Edison School and Vertical Elevation Academy provide alternative educational options, while the Temple Hill Wildlife Sanctum offers a natural laboratory for ecological and conservational studies.
Cardston's Highlights & Recreation
Cardston takes pride in its parks and outdoor spaces, most notably Lions Park and Lee Creek Valley Golf Course. Sightseers often flock to the Lee Creek Reservoir or the Police Outpost Provincial Park for nature-inspired adventures.
The Card Pioneer Home Museum stands as a tribute to Cardston's pioneer inheritance, while the aforementioned Alberta Temple, an architectural marvel, offers spiritual enlightenment and historical interest.
Commerce & Conveniences
The downtown area of Cardston is packed with a collection of shops, banks, and essential services. From the homely environmentally-friendly goods at Charmed Playhouses, to seasonal farmers markets for locally-sourced foods, Cardston caters to all needs. The town is also home to the Cardston & District Association for the Handicapped, which witnesses the community's ongoing commitment to inclusivity.
Cardston also provides traditional convenience outlets, including the ATB Financial Bank, Canada Post, and local pharmacies. A range of seasonal sales throughout the year offer residents a rotating showcase of local products and handicrafts.
Transport & Connectivity
Cardston connects to the rest of Canada through a reliable network of highways. Highway 5 connects it to the cities of Calgary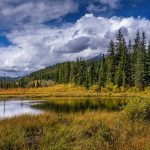 Calgary Origins & Evolution Calgary, located in the foothills of the Rocky Mountains of Alberta, Canada, has a rich and diverse history. Its name originates from a bay on the Isle of Mull, Scotland. It was officially founded as a town in 1884, and by the year 1891, it had elected its first mayor. The development of Calgary was primarily... and Lethbridge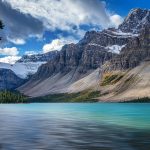 Brief History of Lethbridge Located in the province of Alberta in Canada, the city of Lethbridge has grown steadily ever since its founding as a mining town in the late 19th century. In 1883, Elliot T. Galt had a vision of a prosperous coal mining operation in the area. A year later, Galt's dream was realized, and the North Western..., offering locals and visitors an efficient route for exploration. The nearby Lethbridge Airport ensures air connectivity, connecting Cardston with domestic and international destinations.
Within Cardston, the town remains walkable, but has established public transportation options for those who prefer it.
Sports Facilities
Cardston's love for sport is prominently displayed in its sports precincts, particularly the Charlie Cheesman Ice Arena and Cardston High School Gymnasium. Here, one can enjoy an assortment of indoor sports and experience the town's enthusiastic sports culture.
Equine sports are also popular in Cardston, with the Remington-Alberta Carriage Centre hosting various equine events.
Traveler's Final Take
Small in size but huge in character, Cardston embodies a unique blend of history, community, and natural beauty. Whether you're attributing the lingering charm of the past, the stunning landscape, or the vibrant community atmosphere, Cardston is a real gem in the heart of Alberta – a place where traditions and modernity harmoniously blend to create Alberta's fascinating historical town.
"Must-Visit Spots in Cardston" include Alberta Temple, Remington Carriage Museum, Cobblestone Manor, Carriage House Theatre, Lions Park, Lee Creek Valley Golf Course, Card Pioneer Home Museum, Charmed Playhouses, Charlie Cheesman Ice Arena, and Temple Hill Wildlife Sanctum.