Kenora Origins & Evolution
Kenora, originally known as Rat Portage, is a small city nested on the north shore of the stunning Lake of the Woods in Ontario. The city was officially incorporated in 1882, but its recorded history traces back to the late 17th century when it was explored by the French Voyageurs. Throughout its development, Kenora played a significant role in Canada's fur trade empire, and later, the booming logging and mining industries. Today, the city is a blend of its rich industrial legacy and thriving tourism, and it manages to retain an unembellished small-town charm.
City's Geography & Demography
Sprawled over an area of 212 square kilometers, Kenora provides an ideally balanced climate with mild summers and snowy winters. Nestled amidst expansive forests, over 200 pristine lakes, and the tranquil Winnipeg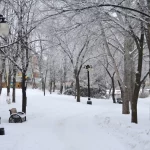 Winnipeg Origins & Evolution Known as the "Gateway to the West," Winnipeg, Manitoba's capital city, was originally settled by Indigenous peoples and later became a fur-trading post for the Hudson's Bay Company in the late 18th century. Officially incorporated as a city in 1873, Winnipeg quickly became a bustling railway hub due to its strategic location at the confluence of... River, Kenora's setting is incredible. With a population of approximately 15,000 people, the demography of this little city is a harmonious mix of locals and transient visitors, many of whom are attracted to Kenora's laid-back lifestyle and stunning landscapes.
Cultural & Artistic Landscape in Kenora
Kenora boasts a vibrant cultural and artistic landscape. Every summer, it hosts the Harbourfest, a popular music festival attracting artists and visitors from across the country. The city takes pride in its art galleries, such as the Lake of the Woods Museum, one of the oldest heritage buildings exhibiting local art and antiquities. The Kenora Public Library also showcases a rich collection of indigenous works, while Douglas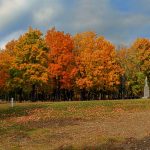 Douglas Origins & Evolution Tucked away in Ontario, Canada, Douglas is an intimate rural community steeped with rich heritage and intriguing historical narratives. It was first established in the mid-1800s with significant influence from Irish immigrants, giving the settlement a unique character. Douglas, even till today, retains the individuality of its inception through physical reminders such as historic buildings and... Family Art Centre offers various exhibitions and public programs.
Educational & Research Facilities
Kenora is home to several reputed educational institutions and research centers. The Lake of the Woods District School Board overlooks the operations of five schools, and the city also houses a state-of-the-art Kenora Catholic District School Board. There are a few learning centers dedicated to higher learning and adult education, along with Seven Generations Education Institute, extending excellent educational opportunities.
Kenora's Highlights & Recreation
Kenora is studded with incredible recreational spots and tourist attractions. The city's most notable landmark is perhaps the Husky the Muskie, a 40-foot tall sculpture located in McLeod Park. Rushing River Provincial Park, another popular spot, offers lush trails, canoeing, and camping opportunities. Lake of the Woods, a majestic water body with over 14,500 islands, is a popular destination for swimming, fishing, and boating, serving as the city's crown jewel.
Commerce & Conveniences
Despite its small size, Kenora offers all modern amenities and conveniences, including sophisticated retail outlets, local boutiques, departmental stores, and banks. Conveniently located post offices offer both local and international services. Every summer, local markets come alive with a variety of goods from fresh organic produce to artisanal crafts during seasonal sales.
Transport & Connectivity
Kenora is well connected via roads, railways, and air transport. The Kenora Transit provides affordable and efficient public transportation throughout the city. An important junction on the Trans-Canada Highway, Kenora is easily approachable by road. Additionally, the Kenora Airport provides direct connections to major cities including Winnipeg and Toronto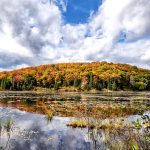 in this paragraph summarize the city highlights and end with a list "Must-Visit Spots in Toronto". Toronto Origins & Evolution Toronto, Canada's largest city, can trace its roots back to the late 18th century. Originally known as Fort York, it was established by the British as a strategic location during the American Revolutionary War. Despite changes and challenges, Toronto swiftly....
Sports Facilities
The city is home to the Kenora Thistles, a legendary ice hockey team. Various sports facilities such as the Kenora Recreation Centre and Keewatin Memorial Arena host indoor sporting events including curling, swimming, and ice hockey. For outdoor sports enthusiasts, the city has various boat clubs and golf courses.
Traveler's Final Take
Kenora is a city that welcomes you with fallen pine needles, crystalline lakes, and an ever-smiling populace. It offers a perfect balance between rich historic heritage and modern conveniences while conserving a tranquil small-town charm. With the array of recreational, cultural, and educational opportunities, any traveler is bound to carry a part of Kenora with them, long after they have left its boundaries.
Must-Visit Spots in Kenora
Husky the Muskie
McLeod Park
Rushing River Provincial Park
Lake of the Woods
Harbourfest
Lake of the Woods Museum
Douglas Family Art Centre
Kenora Public Library
Lake of the Woods District Schools
Kenora Catholic District School
Seven Generations Education Institute
Kenora Recreation Centre
Keewatin Memorial Arena