Castlegar Origins & Evolution
Castlegar, named after a castle in Ireland, is a small but vibrant city situated in the West Kootenay region of the southern Interior of British Columbia, Canada. Its history traces back to mid-19th Century, when it served as a key trading post for the Columbia River Route of early explorers and indigenous tribes. The area flourished with the discovery of silver, drawing miners, merchants, and other settlers. The Doukhobors, a group of spiritual Christians from Russia, also found refuge in Castlegar during the early 20th century, significantly influencing the region's cultural fabric.
Over the years, Castlegar has transformed from a humble trading post to a thriving city. Today, it serves as a regional commercial and transportation hub, attracting tourists with its unique blend of heritage, outdoor recreation, and community events.
City's Geography & Demography
Castlegar occupies a commanding location at the confluence of the Columbia and Kootenay Rivers. This city, ringed by mountains, is blessed with a temperate climate offering four distinct seasons. This prime location does not just provide picturesque beauty, but also a range of outdoor activities.
With a current estimation of around 14,000 residents, Castlegar is reputed for its diverse populace. The city has a mix of young families, professionals, and retirees, an affirmation of the city's quality of life and vibrant economic opportunities.
Cultural & Artistic Landscape in Castlegar
Castlegar is rich in cultural assets, with year-round events, galleries, and museums that reflect its history and diversity. The Doukhobor Discovery Center, a museum dedicated to preserving Doukhobor heritage, offers a unique cultural immersion. The Kootenay Gallery of Art, situated adjacent to the airport, showcases contemporary and traditional works by local and international artists.
Every summer, the streets of Castlegar transform into an outdoor art gallery for the "Sculpturewalk," where artists from around the world exhibit their sculptures. Music lovers should not miss the Kootenay Festival – a vibrant celebration of music, food, and arts held every July.
Educational & Research Facilities
Scholastically, Castlegar hosts Selkirk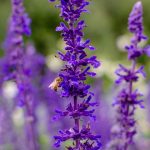 Selkirk Origins & Evolution The intriguing city of Selkirk in Manitoba, Canada, presents a rich tapestry of history and development. Originally known as West Fort Garry, Selkirk was founded in 1882 and has evolved with each waking decade. Its forefathers primarily engaged in fur trading before switching to the mining industry. While trade in these commodities was essential for its... College, offering a wide range of undergraduate programs. The institution also collaborates with renowned universities country-wide, enabling the transfer of credits for further studies.
The Castlegar and District Public Library, known for its rich catalog, regular workshops, and community initiatives, is an intellectual hub. Castlegar also boasts several esteemed research facilities, the Columbia Basin Rural Development Institute at Selkirk College being one of them.
Castlegar's Highlights & Recreation
From hiking to spots like Syringa Provincial Park or Millenium Park to fishing at Arrow Lakes, Castlegar comes alive with outdoor activities.
The city possesses significant landmarks too. The Zuckerberg Island Heritage Park sheds light on the city's history and also offers serene surroundings. The Brilliant Suspension Bridge, an engineering marvel constructed by the Doukhobors, attracts architecture enthusiasts and explorers alike.
Commerce & Conveniences
The city's shopping scene is diverse, with a mix of big retail stores and charming boutiques. Downtown Castlegar boasts several unique shops and eateries. Banks and postal services are conveniently accessible across the city, and seasonal markets and sales further add to the city's charm.
Transport & Connectivity
City's West Kootenay Regional Airport is a prominent rendezvous for domestic flights. Additionally, the city's efficient public transit system operated by BC Transit offers extensive coverage. The city is also linked through major highways, making it a notable transit hub.
Sports Facilities
Active living is embedded in Castlegar's DNA. The city provides numerous sporting facilities, including the Castlegar Recreation Complex that houses an ice arena, indoor pool, and curling rink. Outdoor sports lovers will appreciate the area's sprawling golf courses and ski resorts.
Traveler's Final Take
Alluring with a harmonious blend of history, arts, and outdoors, Castlegar offers a unique and rewarding Canadian experience. Positioned beautifully in terms of geography, economy, and sustainable living, the city invites a visit for its warmth and welcomed diversity.
"Must-Visit Spots in Castlegar"
Doukhobor Discovery Center
Kootenay Gallery of Art
Sculpturewalk
Kootenay Festival
Selkirk College
Castlegar and District Public Library
Syringa Provincial Park
Millenium Park
Zuckerberg Island Heritage Park
Brilliant Suspension Bridge
West Kootenay Regional Airport
Castlegar Recreation Complex