Coaldale Origins & Evolution
Coaldale, a town located in southern Alberta, Canada, was incorporated as a village in 1919 and eventually became a town in 1952. Named due to the presence of coal mines in the region, Coaldale served as a prominent coal mining industry during its initial years. The declaration of Coaldale as the "Bird Capital of Canada" later on reflects the town's evolution beyond its initial roots, aligning with efforts to preserve bird species and habitats.
Today, Coaldale holds a reputation for being an attractive and growing rural alternative to life in the city. Its unique blend of rich history, stable economic growth, and high quality of living has helped it maintain a distinctive charm that continues to draw individuals and families alike.
City's Geography & Demography
Located right across the Oldman River, Coaldale is about 11 km east of Lethbridge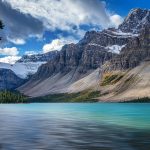 Brief History of Lethbridge Located in the province of Alberta in Canada, the city of Lethbridge has grown steadily ever since its founding as a mining town in the late 19th century. In 1883, Elliot T. Galt had a vision of a prosperous coal mining operation in the area. A year later, Galt's dream was realized, and the North Western.... The climate of Coaldale is categorized as semi-arid, offering its residents warm summers and moderate winters. The annual average temperature ranges between -5.8 degrees Celsius in January to 16.7 degrees in July.
The town has a population of approximately 8,215 as per the 2016 census and sees an average growth rate of 2.30%. English is the most commonly spoken language, followed by Dutch and German, reflecting the region's cultural diversity.
Cultural & Artistic Landscape in Coaldale
Coaldale offers a rich cultural and artistic scenario. Events like the annual Coaldale Settler Days and Candy Cane Parade demonstrate the town's spirit of community and celebration. The Coaldale Gem of the West Museum showcases the region's history and culture, hosting numerous artefacts, photographs, and stories from the town's past.
Chinook Country Tourist Association, situated in Coaldale, features exhibits on local wildlife and birds. This, along with the Birds of Prey Centre, fills the town's cultural landscape with an appreciation of nature and wildlife.
Educational & Research Facilities
Coaldale hosts a variety of educational institutions catering to diverse educational needs. The University of Lethbridge, a 10-minute drive from Coaldale, is renowned for its prominent research programs. Coaldale has several libraries, including the Coaldale Public Library, which provides books, magazines, and digital resources to the residents.
Coaldale's Highlights & Recreation
Home to several parks and recreational spots, Coaldale has lots to offer for outdoors enthusiasts. The Chrysanthemum Monument, Coaldale's prominent landmark, is a symbol of peace and friendship. Peace Fountain in the Birds of Prey Centre is another fascinating attraction.
Jenner Prairie Rose Garden is a tranquil spot for nature lovers. The Cottonwood Park and the Coaldale Sportsplex, equipped with an ice rink and a curling rink, offer abundant options for sports and recreation.
Commerce & Conveniences
The town's main street is dotted with family-owned shops, banks, and restaurants catering to everyday needs. Coaldale's Post Office that has been serving the community for about a century reinforces the old-world charm of the town. Seasonal farmers' markets and holiday sales add to the shopping experiences in Coaldale.
Transport & Connectivity
Despite being a small town, Coaldale's connectivity is well established. The Town of Coaldale and Lethbridge Transit operate a weekday commuter bus to Lethbridge. The closest airport is the Lethbridge Airport, located just 15 kilometres away. Trans-Canada Highway, which extends from the Pacific to the Atlantic coast, runs through nearby Lethbridge, enhancing Coaldale's connectivity.
Sports Facilities
Coaldale has ample sports facilities including the Coaldale Sportsplex. Home to the Coaldale Copperheads Hockey Club, the local ice hockey rink is a popular spot. The town also has several well-maintained playing fields and the Land O' Lakes Golf Course.
Traveler's Final Take
Boasting a rich historical background, a thriving community, and a striking cultural landscape, Coaldale strikes a sublime balance between the peacefulness of a rural town and the conveniences of urban living. Its educational, recreational, and commercial offerings create an inviting atmosphere for both visitors and residents.
Whether it's the sweet scent of the prairie roses in Jenner Rose Garden, the captivating exhibits at the Gem of the West Museum, or the thrilling games at the Coaldale Sportsplex, there is much to explore and experience in this charming Canadian town.
Must-Visit Spots in Coaldale
– Coaldale Gem of the West Museum
– Chinook Country Tourist Association
– Birds of Prey Centre
– The Chrysanthemum Monument
– Peace Fountain in Birds of Prey Centre
– Jenner Prairie Rose Garden
– Cottonwood Park
– Coaldale Sportsplex
– Family-owned shops on the main street
– Coaldale Public Library
– Coaldale's Post Office
– Local ice hockey rink
– Land O' Lakes Golf Course.