Centreville-Wareham-Trinity Origins & Evolution
Nestled in the heart of Newfoundland and Labrador, Centreville-Wareham-Trinity lays claim to a rich history. The region came into existence through the incorporation of three small fishing communities: Centreville
Centreville Origins & Evolution Centreville, nestled in the heart of Canada, is a vibrant city with a rich history. It was officially established in the late 18th century and has seen substantial growth and evolution over the centuries. Originally a small trading post, the area saw increased interest and settlement following the construction of the major railway line in the..., Wareham, and Trinity. Founded in the early 19th century, the area became an important hub for the fishing industry, supporting residents with fish processing employment, and later evolved into a dynamic town with improved facilities and infrastructure.
Evolution manifested in the town's infrastructure, with its beautifully preserved, heritage buildings reflective of the town's long history and culture. The original settlers arrived from England, attracted by the abundant codfish supplies, and soon formed a tight-knit community that has remained inextricably entwined with the ocean's bounty to this day.
City's Geography & Demography
Situated on the northeastern coast of Bonavista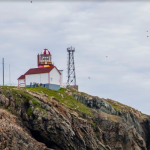 Bonavista Origins & Evolution Located on the island of Newfoundland in the province of Newfoundland and Labrador, Canada, Bonavista has a rich history dating back to the late 1400s. It was in 1497 that John Cabot supposedly made landfall here, marking the first European contact with North America since the Vikings. The community of Bonavista evolved as a prominent fishing... Bay, Centreville-Wareham-Trinity enjoys a strategic location that enriches its natural beauty. The area is heavily forested, surrounded by hills and sheltered coves, offering stunning views of the landscape. The climate here is subarctic, with warm summers and snowy winters that create picturesque scenes for residents and visitors alike.
In terms of demography, Centreville-Wareham-Trinity has a modest population of around 1,100 people, revealing the city's unique small-town character. Despite its size, the city boasts a diverse populace, with residents hailing from varying ethnic and cultural backgrounds.
Cultural & Artistic Landscape in Centreville-Wareham-Trinity
This quaint town, steeped in history and tradition, is characterized by its unique blend of art and culture. The annual SeaFest Festival is hugely popular, showcasing traditional culinary techniques, boat races, and local music. This event offers a wonderful insight into the city's maritime heritage and overall culture.
Centreville-Wareham-Trinity houses art venues like the Walter Borden Gallery, home to a diverse collection of local and national art pieces. In addition, the historical St. Barnabas Anglican Church, with its elegant architecture, traditional Anglican services, and a welcoming congregation, adds to the town's artistic and cultural fabric.
Educational & Research Facilities
The community takes pride in its commitment to education, signified by its high-quality schools and libraries. Islandview Academy serves the educational needs of the city, providing children with an enriching learning environment. The city's library offers an excellent selection of resources and organizes engaging events to supplement learning and foster a love for knowledge in the populace.
Centreville-Wareham-Trinity's Highlights & Recreation
Outdoor enthusiasts will find their hearts captured by the natural beauty of Centreville-Wareham-Trinity. The city is home to the enchanting Indian Bay Ecosystem Corporation (IBEC) Nature Reserve, a popular spot for bird-watching, hiking, and exploring the area's diverse wildlife. For a more relaxed experience, there's the picturesque Centreville Park, a perfect spot for a picnic or a leisure walk.
Commerce & Conveniences
For shopping, banks, and postal services, the city center has plenty to offer. Barrow's Store is a local favorite, operating for over a century, selling groceries, hardware supplies, and local products. RBC Royal Bank and Canada Post provide essential financial and mailing services. Seasonal sales, on the other hand, are common in these shops, making it a perfect spot for those who love bargains.
Transport & Connectivity
Centreville-Wareham-Trinity is well-connected with other parts of Newfoundland and Labrador via comprehensive road networks. Public transport services are accessible and reliable, focusing on connecting the city with neighboring localities. The city does not have its airport, but Gander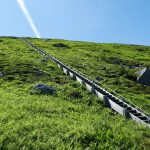 Gander Origins & Evolution Nestled within the northeastern part of Newfoundland Island, Gander is a charming Canadian city with a rich aviation history. It was established in the late 1930s as a strategic location for a major international airport, now known as Gander International Airport. During the Second World War, the town served as an important refuelling point for military... International Airport is just a few hours away, making air transit convenient for both residents and visitors.
Sports Facilities
The city is home to several sports facilities, including the Centreville-Wareham-Trinity Sports Complex, offering a variety of sports activities like basketball, volleyball, and soccer. The annual Summer Games hosted by the city further spotlight it as a vibrant hub of sports and recreation.
Traveler's Final Take
Centreville-Wareham-Trinity, with its charming history, captivating geographical vistas, rich cultural tapestry, and modern amenities, promises a fulfilling experience for every visitor. Whether you're a nature enthusiast, a history buff, an art lover, or a sports aficionado, the city guarantees a plethora of options to explore and enjoy.
Must-Visit Spots in Centreville-Wareham-Trinity
St. Barnabas Anglican Church
Walter Borden Gallery
Indian Bay Ecosystem Corporation (IBEC) Nature Reserve
Centreville Park
Barrow's Store
RBC Royal Bank
Canada Post
Centreville-Wareham-Trinity Sports Complex