Collingwood Origins & Evolution
Collingwood, an alluring city tucked away in Canada's Simcoe County, was incorporated as a town in 1858 and became a city in 1908. Its founding is rooted in its prime location alongside the shores of Georgian Bay, where its deep-water port facilitated the transport of goods, contributing to its early growth and prosperity. Once a hub for shipbuilding, the city now thrives as a blend of natural beauty, vibrant culture, and contemporary amenities. The shipyards have given way to a bustling district brimming with art studios, upscale boutiques, and gourmet dining establishments, all while retaining the city's distinctive historical character.
City's Geography & Demography
Lying on the southern point of Georgian Bay and nestled among the Blue Mountains, Collingwood provides stunning landscapes throughout the year. It experiences a humid continental climate, offering warm-to-hot summers and moderately cold winters. According to the latest census, Collingwood is home to a steadily growing population, reflecting a diverse mix of age groups and cultures. Its demographic composition encapsulates an interesting blend of original residents and newcomers, contributing to its cosmopolitan feel while maintaining a connection with its historic roots.
Cultural & Artistic Landscape in Collingwood
Collingwood welcomes its residents and visitors with a vibrant cultural and artistic landscape. It holds numerous events throughout the year, including the acclaimed Collingwood Art Crawl and the Elvis Festival. The city's predominant feature is the Collingwood Museum, housed in a restored 1873 train station—a monument to Collingwood's illustrious past. Art enthusiasts can explore a myriad of galleries, such as the Tremont Studios and the Blue Mountain Foundation for the Arts, both showcasing local and international artists.
Educational & Research Facilities
Collingwood boasts diverse educational establishments and research facilities. The town is served by the Simcoe County District School Board and the Simcoe Muskoka Catholic District School Board. Collingwood Collegiate Institute, a comprehensive high school, caters to a student population in and around the city. For higher education, the Georgian College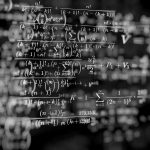 The Historical Significance of Georgian College Nestled in the heart of Ontario, Georgian College holds a profound historical legacy as one of Canada's premier institutions of higher learning. Founded in 1967, it rapidly evolved into a leading polytechnic institute, setting the stage for its transformative impact on Canadian education. The college uniquely pioneered cooperative education programs in the country, revolutionizing... Collingwood Campus offers a vast array of courses. The Collingwood Public Library, a significant institution in the city's educational landscape, provides wide-ranging resources for learning and research.
Collingwood's Highlights & Recreation
Unsurprisingly, the city is a hub of recreation and adventure. At its heart is the Sunset Point Park, offering serene sea views, sandy beaches, and picnic spots. The city draws outdoorsy individuals with its Blue Mountain Resort, perfect for skiing, snowboarding, mountain biking, and golfing. The Georgian Trail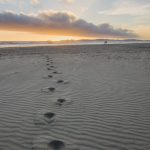 Trail Origins & Evolution The city of Trail, situated in British Columbia, Canada, holds a rich history that traces its roots to the 19th century. The city was founded by prospectors during the Gold Rush era, enticed by its bountiful deposits of minerals, mainly gold, silver, and copper. Later, the thriving mining industry prompted the construction of the Trail Smelter,..., starting in Collingwood, is a beloved spot for biking, running, and snowshoeing. Alongside such natural beauty, Collingwood's downtown area retains historical charm with well-preserved Victorian architecture, notably visible in the Historic Clock Tower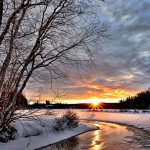 Historical Significance of the Clock Tower The Clock Tower, unbeknownst to many, is steeped in a rich tapestry of Canadian history. Built in the early 19th century, this towering masterpiece is symbolic of Canada's architectural prowess and enduring commitment to preserving its past. The Clock Tower has tirelessly bore witness to the country's transformational journey, from a sparsely populated dominion... and Town Hall.
Commerce & Conveniences
Collingwood is rich with commercial amenities. The downtown area, in addition to charming cafes and restaurants, houses specialty stores, boutiques, and banks. The city's postal services are reliable and efficient, ensuring convenience for residents and businesses alike. At special times during the year, seasonal sales add to the city's bustling commerce, where shoppers can find exceptional bargains.
Transport & Connectivity
Collingwood is easily accessible via a host of transportation options. Public transport, primarily run by Colltrans, offers regular bus services across the city. The city's small but efficient airport, Collingwood Eddie Bush Memorial Arena, handles private and corporate flights. The city's approachable roadways and well-maintained bike trails allow for smooth intra-city commutation.
Sports Facilities
Sports enthusiasts will find Collingwood to their liking. The city houses the Central Park Arena, a premier ice rink, and a large outdoor stadium. The Collingwood Curling Club is another prominent sporting center, hosting local, regional, and national curling events.
Traveler's Final Take
Collingwood, with its magnificent geography, historic significance, vibrant cultural life, and modern conveniences, makes for a captivating destination. Whether you're excited by outdoor adventures among breathtaking landscapes, intrigued by local history and art, or simply looking to indulge in shopping and dining (or a mix of all), Collingwood has something unique to offer.
Must-Visit Spots in Collingwood
Collingwood Museum
Tremont Studios
Blue Mountain Foundation for the Arts
Georgian College Collingwood Campus
Collingwood Public Library
Sunset Point Park
Blue Mountain Resort
The Historic Clock Tower and Town Hall
Central Park Arena
Collingwood Curling Club