Coquitlam Origins & Evolution
The history of Coquitlam is deeply rooted in culture and development. Originally inhabited by the Coast Salish people, Coquitlam was not officially incorporated until 1891, making it one of the younger cities in British Columbia, Canada. Over the years, the city has morphed from a small mill town into a thriving city with diverse demographics, employment sectors and amenities.
The city's name, believed to be derived from a Salishan term 'Kwikwetlem', translates to 'red fish up river', a moniker that aptly highlights the region's rich fishing tradition. Over time, European settlers brought industry and agriculture to the area, utilising the rich natural resources to create a strong economic foundation.
City's Geography & Demography
Coquitlam is situated approximately 17 miles east of Vancouver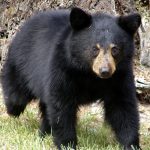 Vancouver Origins & Evolution Located on the western coast of Canada, Vancouver is a vibrant city that beautifully marries natural splendor with urban charm. Its history begins with the indigenous peoples who had inhabited this land for thousands of years before it was explored by Captain George Vancouver in the late 18th-century. Founded in 1886, the city took its name..., nestled between the Pitt River on the east and Burnaby on the west, offering stunning mountain views and easy access to the coast. The city is characterized by a moderate oceanic climate, with mild, wet winters and warm, drier summers.
As of 2021, the city's population is over 139,000, representing a diverse mix of ethnicities. Interestingly, Coquitlam is home to a large Korean and Persian community, influencing the local cuisine, festivities, and blend of cultures.
Cultural & Artistic Landscape in Coquitlam
Coquitlam is a vibrant city rich in arts and culture. The city houses the Evergreen Cultural Centre, a hub for arts and community events, and the Art Gallery at Evergreen, which showcases rotating exhibitions from local and international artists. Furthermore, the Festival Coquitlam offers year-round entertainment, hosting city-wide events that celebrate various cultures, art forms, and the city's heritage.
For history enthusiasts, the Mackin House Museum tells the tale of Coquitlam's origins in the early 20th century. This museum, situated in a heritage house, provides insights into the area's coal industry and early settlement days.
Educational & Research Facilities
Coquitlam is a place of learning with the presence of prominent education institutions. The key mention is the Douglas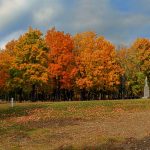 Douglas Origins & Evolution Tucked away in Ontario, Canada, Douglas is an intimate rural community steeped with rich heritage and intriguing historical narratives. It was first established in the mid-1800s with significant influence from Irish immigrants, giving the settlement a unique character. Douglas, even till today, retains the individuality of its inception through physical reminders such as historic buildings and... College, which emphasizes interactive learning and skills development. Moreover, the city has various libraries, including Coquitlam Public Library, offering a vast selection of resources and community programs. Additionally, the Riverview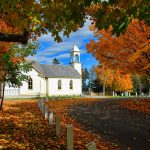 Riverview Origins & Evolution Riverview sits placidly and proudly in Alberta, Canada, with a rich history tracing back to the early 1900s. The city was initially founded as a coal mining town in 1914, but as the coal industry waned in the 20th century, Riverview adeptly transformed itself into a dynamic urban hub. The city's artistic reconstruction in the 1980s... Hospital grounds contain several historic buildings and function as a mental health facility, conducting significant psychiatric research.
Coquitlam's Highlights & Recreation
When it comes to outdoor pursuits and relaxation, Mundy Park and the Coquitlam River offer walking trails, picnic spots, and beautiful views. The Minnekhada Regional Park is a nature lover's paradise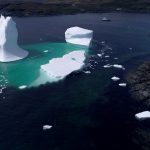 Paradise Origins & Evolution The story of Paradise begins in the late 1800s as a humble farming community. Over the past two centuries, it gradually evolved into one of the grandest living spaces one could find in Newfoundland and Labrador. Paradise was founded and developed along the Trans-Canada Highway's eastern tip, which eventually fueled its development as a glorious commercial... with its low marsh areas and high knolls.
But perhaps the city's most recognized feature is the awe-inspiring Lafarge Lake. Located in Town Centre Park, this man-made lake brilliantly lights up during the winter season, creating a distinctive festive attraction with its 'Lights at Lafarge' event.
Commerce & Conveniences
The commerce side of Coquitlam is quite vibrant, with its retail heart centered at the Coquitlam Centre — a mall that hosts national chains, local boutiques, eateries and services like banks and postal facilities.
Every Sunday during the warmer months, the city also plays host to the Poirier Street Market, considered one of the area's best farmers markets known for its fresh produce, homemade products and vibrant atmosphere.
Transport & Connectivity
Coquitlam has excellent public transit links. The West Coast Express commuter train service connects Coquitlam with downtown Vancouver, while the SkyTrain's Evergreen extension offers swift connectivity within the Greater Vancouver area. For air travel, Vancouver International Airport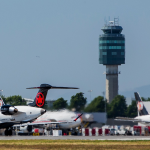 The Historical Significance of Vancouver International Airport Vancouver International Airport (YVR) is not just an airport; it is a symbol of the city's growth and prosperity. As one of Canada's most iconic landmarks, it has witnessed countless historical milestones that have shaped the region into what it is today. From its humble beginnings as a small airfield in 1929, YVR... is just a short drive away.
Sports Facilities
The city boasts of world-class sporting facilities like the Percy Perry Stadium, which hosts athletic events, and the Poirier Sport & Leisure Complex that features ice rinks, pools, and fitness areas. Named after the inspiring Coach Percy Perry, the stadium is not just a venue but a testament to his legacy in building and promoting local sports.
Traveler's Final Take
To conclude, Coquitlam is a vibrant, culturally diverse and versatile city that promises a singular experience. Be it its rich history, artistic ethos, educational prominence, breathtaking landscapes, or great connectivity, Coquitlam offers an appealing blend of the modern and the traditional.
Must-Visit Spots in Coquitlam
The Evergreen Cultural Centre
The Art Gallery at Evergreen
Mackin House Museum
Douglas College
Coquitlam Public Library
Riverview Hospital
Mundy Park
Coquitlam River
Minnekhada Regional Park
Lafarge Lake
Coquitlam Centre
Poirier Street Market
West Coast Express
Percy Perry Stadium
Poirier Sport & Leisure Complex