Crossfield Origins & Evolution
Crossfield, Alberta, a town in southern Canada with a rich history dating back to its founding in the late 19th century, owes its origins to the industrious endeavor of European settlers and the Canadian Pacific Railway. The town was named after British engineer Colonel Bingham Crossfield, who was involved in the construction of the railway that led to the area's opening. From its humble beginnings as a railroad town, Crossfield gradually evolved into an agricultural hub, benefitting from the fertile lands of the Chessy Drive region. In the 21st century, it has further expanded into a vibrant residential and commercial area, with the small-town charm and rural tranquility intact.
City's Geography & Demography
Located approximately fifty kilometers north of Calgary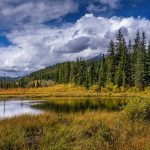 Calgary Origins & Evolution Calgary, located in the foothills of the Rocky Mountains of Alberta, Canada, has a rich and diverse history. Its name originates from a bay on the Isle of Mull, Scotland. It was officially founded as a town in 1884, and by the year 1891, it had elected its first mayor. The development of Calgary was primarily... and nestled near rolling foothills, Crossfield's location offers both panoramic views and access to major transportation arteries. Its temperate continental climate allows for clear, sunny summers and frosty, yet enjoyable winters. The town's populace is a unique blend of long-term locals, newcomers, and transient inhabitants, leading to a demographic composition that is as diverse as it is harmonious, with a population edging close to 3,000.
Cultural & Artistic Landscape in Crossfield
Crossfield holds an eminent artistic spirit reflected in its myriad cultural events, museums, theaters, and galleries. The annual Pete Knight Days, an energetic homage to the rodeo legend, weaves together Crossfield's unique character, pioneer heritage, and present dynamism in a vibrant cultural tapestry. The Crossfield Municipal Library extends its offerings beyond books, serving as a cultural center that hosts various events and exhibitions. The Crossfield Farmers Market is another notable cultural attraction, providing a platform for local artisans, farmers, and community members.
Educational & Research Facilities
Crossfield is home to two robust educational institutions – the WG Murdoch School for students from grade 7 to 12 and the Percy Pegler Elementary School for the younger cohort. These establishments serve as the centerpieces of Crossfield's educational foundation. The Crossfield Municipal Library, with its wide-ranging collection and modern facilities, contributes significantly to the town's intellectual milieu.
Crossfield's Highlights & Recreation
Recreational spots and landmarks dot the town enriching the lives of the locals and offering great attractions for visitors. Banta Park and Veterans Park are two beautifully maintained spaces, ideal for families and individuals looking for a quiet, peaceful environment. The Crossfield Rodeo Grounds, home of the historical Pete Knight Rodeo, is an iconic landmark within the community.
Commerce & Conveniences
Crossfield showcases a vibrant commercial scene with its assortment of shops, banks, and postal services. With a strong emphasis on supporting local businesses, most commercial activities retain the charm of homegrown industries. Seasonal sales, particularly the Crossfield Spring Farmers Market, lure shoppers seeking unique finds and local produce.
Transport & Connectivity
Crossfield, advantageously situated along major transportation routes like the Queen Elizabeth II Highway and Railway Street East, provides quick access to Calgary and other neighboring towns. Local public transportation offers easy connectivity within the town, while the Calgary International Airport located nearby caters to air travel needs.
Sports Facilities
Crossfield's sporting scene is highly bolstered by the Crossfield Centennial Arena, a multipurpose establishment offering skating and hockey opportunities. The Pete Knight Memorial Arena too hosts rodeo events that embody the lively spirit of this sports-loving community.
Traveler's Final Take
Crossfield, with its rich history, thriving cultural scene, and stunning locales, transcends typical small-town stereotypes. Its educational institutions, vibrant marketplaces, splendid parks, efficient transportation system, and spirited sporting events attest to a town that is historic yet modern, tranquil yet dynamic.
Must-Visit Spots in Crossfield
Pete Knight Rodeo Grounds
Crossfield Farmers Market
Banta Park and Veterans Park
Crossfield Municipal Library
WG Murdoch School and Percy Pegler Elementary School
Crossfield Centennial Arena and Pete Knight Memorial Arena
Crossfield Spring Farmers Market
Whether you're a historian, an outdoor enthusiast, a cultural tourist, or a sports lover, Crossfield has much to offer. It stands as a testament to the harmony achieved when a strong sense of community converges with immense civic pride, and infrastructure development does not compromise the natural charm. The town's historic legacy, manifold amenities, and vivacious spirit set it apart as a must-visit destination in Alberta.