St. Clements Origins & Evolution
The history of St. Clements reflects the settlement and development of Canada over the last two centuries. Established in the southern part of the Manitoba province and a part of the Winnipeg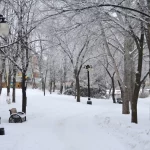 Winnipeg Origins & Evolution Known as the "Gateway to the West," Winnipeg, Manitoba's capital city, was originally settled by Indigenous peoples and later became a fur-trading post for the Hudson's Bay Company in the late 18th century. Officially incorporated as a city in 1873, Winnipeg quickly became a bustling railway hub due to its strategic location at the confluence of... Metropolitan Region, the city saw its origination in agriculture and trade, servicing nearby Winnipeg's growth. The city gradually transformed from a predominantly agrarian community into a thriving suburban residential area while still preserving its agricultural roots. The city's heritage landmarks, such as the St. Clements Heritage Church, stand as a testament to its longstanding cultural and historical legacy.
City's Geography & Demography
St. Clements is conveniently located in the eastern part of the province of Manitoba, neighboring the city of Winnipeg. The city's geographical setting is characterized by its combination of agricultural lands, woodland forests, and suburban residential areas. The climate is typical of central Canada, experiencing a hot summer and a cold, snowy winter. As per recent statistics, the population consists of a multicultural, yet close-knit community of approximately 11,000 residents, contributing to the city's quaint and warm appeal.
Cultural & Artistic Landscape in St. Clements
Culturally, St. Clements is rich with community events, concerts, festivals, artistic exhibitions, and museums. The Lockport Dam Festival is an annual event that draws thousands of visitors and residents alike, celebrating local culture with live music, food trucks, artisan vendors, and family-fun activities. Moreover, the Patricia Beach Provincial Park and Grand Beach Provincial Park are both situated nearby, offering many culturally significant spots and beautiful vistas for locals and visitors.
Educational & Research Facilities
St. Clements is home to diverse educational institutions and libraries, catering from kindergarten to high school level. The city's commitment to education is evident from the presence of universities such as the St. Clements College and Seminary. The area is also serviced by the Selkirk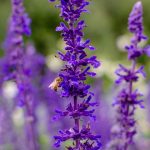 Selkirk Origins & Evolution The intriguing city of Selkirk in Manitoba, Canada, presents a rich tapestry of history and development. Originally known as West Fort Garry, Selkirk was founded in 1882 and has evolved with each waking decade. Its forefathers primarily engaged in fur trading before switching to the mining industry. While trade in these commodities was essential for its... & Gaynor Family Regional Library, offering an extensive selection of books, electronic resources, and community programs.
St. Clements's Highlights & Recreation
Visitors to St. Clements can enjoy various outdoor activities and explore beautiful landscapes at the Birds Hill Provincial Park. Other recreational spaces include the East Selkirk Recreation Complex, featuring sports grounds, and picnic areas. Sightseeing in St. Clements is defined by such landmarks as Captain Kennedy Memorial House and Museum, showcasing 19th-century frontier living, and the East Beaches Heritage Wing.
Commerce & Conveniences
The city is also home to a wide array of shops, banks, and postal services that cater to both locals and visitors. Ranging from grocery stores like Selkirk's Red River Co-op to local boutiques and smaller specialized shops, St. Clements provides an array of shopping conveniences for essential items and unique finds. Scheduled events like the Selkirk's Christmas Arts and Crafts Sale highlight the city's seasonal sales program, attracting shoppers from all over the region for the unique purchase opportunity.
Transport & Connectivity
St. Clements is well-connected by road with Provincial Trunk Highway 59, travelling north and south, serving as the principal transportation corridor. Besides, the city is serviced by intercity bus services, and within a short driving distance from the city is the Winnipeg James Armstrong Richardson International AirportThe Historical Significance of Winnipeg James Armstrong Richardson International Airport Winnipeg James Armstrong Richardson International Airport holds a storied past filled with historical significance, making it a must-visit landmark for anyone exploring Canada. Originally opened in 1928 as Stevenson Aerodrome, it became the country's first international airport, connecting Canada to the rest of the world. Since then, it has evolved..., providing both domestic and international flight service.
Sports Facilities
St. Clements is home to numerous sports facilities and clubs. For example, the East Selkirk Arena is used during the colder months as an indoor rink for ice hockey, figure skating, and other ice-based activities. When the winter is over, residents take to the outdoor fields of the East Selkirk Recreation Complex for soccer, baseball, and other sports.
Traveler's Final Take
Brimming with natural beauty, rich history, a warm community spirit, and thriving amenities, St. Clements indeed lives up to its reputation as a charming city with a lot to offer. Its proximity to Winnipeg and an array of attractions, from historic landmarks and parks to shopping destinations and recreation centers, make St. Clements a 'must-visit' destination.
Must-Visit Spots in St. Clements:
1. St. Clements Heritage Church
2. Lockport Dam Festival
3. Patricia Beach Provincial Park
4. Grand Beach Provincial Park
5. St. Clements College and Seminary
6. Selkirk & Gaynor Family Regional Library
7. Birds Hill Provincial Park
8. East Selkirk Recreation Complex
9. Captain Kennedy Memorial House and Museum
10. East Beaches Heritage Wing
11. Selkirk's Red River Co-op
12. Provincial Trunk Highway 59
13. Winnipeg James Armstrong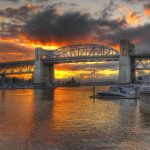 Armstrong Origins & Evolution Located in the heart of Canada's majestic Spallumcheen Valley and renowned for its agricultural roots, Armstrong exhibits a seamless blend of rural charm and urban comfort. The city, named after E.C Heaton Armstrong, an influential London banker who helped fund the construction of a railway through the valley, was founded in 1892. Over the decades, Armstrong... Richardson International Airport
14. East Selkirk Arena.