Sainte-Thérèse Origins & Evolution
The city of Sainte-Thérèse, now a thriving metropolitan area, traced its roots back to the early 18th century. It was incorporated as a municipal village in 1855, benefiting from its strategic location between Montreal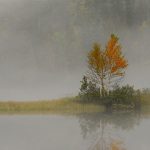 Montreal Origins & Evolution Montreal's rich history dates back to 1535 when the indigenous Iroquois people welcomed French explorer Jacques Cartier. Officially founded in 1642 by French settlers, the city rapidly developed into an essential hub for fur trading. Montreal's spectacular growth continued over the centuries, transforming this quaint outpost into a dynamic metropolis. Today, the city's deep-rooted history is... and the Laurentians. Steeped in culture and history, the city has evolved over the centuries from a humble farming community to a bustling urban center. It gained prestige as it became a hub for railway and industrial developments in the late 1800s to early 1900s. Now, it's a city that encapsulates a blend of both quaint old-world charm and the vibrant bustle of urban life.
City's Geography & Demography
Situated in the province of Quebec, Sainte-Thérèse offers a span of diversely populated neighborhoods surrounded by natural beauty. Its moderate climate is characterized by warm, temperate summers and snow-filled winters. The city is currently home to over 26,000 residents and continues to attract more with its favorable living conditions, economic opportunities, and rich cultural heritage.
Cultural & Artistic Landscape in Sainte-Thérèse
Sainte-Thérèse boasts an active and diverse cultural scene. Each year, the city hosts the international music festival Festival Santa Teresa, attracting artists and musicians from all over the world. It is also home to Le Theatre Lionel-Groulx, which offers regular performances and acts. Art lovers will appreciate visiting the Maison Lachapelle, a charming art gallery showcasing local artists.
Educational & Research Facilities
Sainte-Thérèse is home to several educational institutions, including the renowned Cégep Lionel-Groulx college. The town also hosts a decent public library, named the Bibliothèque De Sainte-Thérèse, which offers a wide selection of books, digital media, and research materials.
Sainte-Thérèse's Highlights & Recreation
The Douceur Du Lac Renaud Park and Parc Alcide-Côté are two of Sainte-Thérèse's beautiful parks. For those keen on experiencing Sainte-Thérèse's history, a visit to the historical Sainte-Thérèse Train Station is a must. Further, the city's vibrant nightlife is accentuated by a host of restaurants and bars spread across its landscape.
Commerce & Conveniences
Sainte-Thérèse offers a variety of shopping outlets, from family-run boutiques to modern shopping centers like the Place Rosemère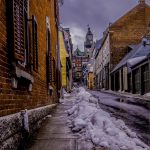 Rosemère Origins & Evolution Situated in the Lower Laurentians region of Quebec, Rosemère, celebrated its centennial in 1958. Founded primarily as a farming community, Rosemère has developed impressively over time, embracing modernization while preserving its natural appeal and residential character. Inspired by and named after the prolific wild rose bushes that graced its landscape, Rosemère has held onto its charm.... There are ample banking facilities and post offices for convenience. The city's commercial landscape also embraces its seasonal charm with Christmas markets and summer sales.
Transport & Connectivity
The city's transportation infrastructure is solid, characterized by well-connected road networks and efficient public transportation services. The Sainte-Thérèse Train Station offers easy access to neighboring cities such as Montreal.
Sports Facilities
Sainte-Thérèse also ensures its residents stay active with numerous sports facilities. The Complexe Sportif De Sainte-Thérèse is an impressive sports center featuring an array of amenities for various sports.
Traveler's Final Take
Sainte-Thérèse is a city that appeals not just to the comfort-seeking resident but also to the adventurous visitor. Its rich historical, cultural, educational, and commercial offerings, combined with its recreation, transport and sports facilities provide a well-rounded experience that is hard to forget.
"Must-Visit Spots in Sainte-Thérèse" : Festival Santa Teresa, Le Theatre Lionel-Groulx, Maison Lachapelle, Cégep Lionel-Groulx college, Bibliothèque De Sainte-Thérèse, Douceur Du Lac Renaud Park, Parc Alcide-Côté, Sainte-Thérèse Train Station, Place Rosemère, Complexe Sportif De Sainte-Thérèse.