Duncan Origins & Evolution
The city of Duncan, nestled within the Cowichan Valley on Vancouver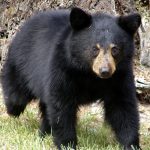 Vancouver Origins & Evolution Located on the western coast of Canada, Vancouver is a vibrant city that beautifully marries natural splendor with urban charm. Its history begins with the indigenous peoples who had inhabited this land for thousands of years before it was explored by Captain George Vancouver in the late 18th-century. Founded in 1886, the city took its name... Island in British Columbia, is steeped in a rich history. Serving as the traditional lands of the Quw'utsun' (Cowichan) First Nations for thousands of years, Duncan was officially founded in the late 19th century, much like many Canadian settler communities, by William Chalmers Duncan, after whom the city is named. Over time, Duncan expanded dramatically, mirroring the larger regional trend of economic and population boom. Its evolution from a small farming community to a developed metropolis has left a unique and enduring heritage, manifested in its diverse architecture and culturally vibrant community.
City's Geography & Demography
Located on the southern tip of Vancouver Island, Duncan has a magnificent setting amidst mountains and forests, with the Pacific Ocean lying to the east. The city experiences a temperate maritime climate, with mild winters and warm summers. As per the latest census, Duncan has a population of around 5,000 residents. The city is also recognized for its culturally diverse community, including a significant Indigenous population upholding the traditions and heritage of the Cowichan Tribes.
Cultural & Artistic Landscape in Duncan
Duncan is renowned for its rich cultural tapestry, evidenced by a myriad of events, museums, theaters, and galleries. The city is home to the world's largest collection of outdoor totem poles, making visits to Duncan's downtown an artistic experience. The Cowichan Valley Museum and Archives presents a comprehensive narrative of the region's history, while Quw'utsun' Cultural Centre offers an immersive look into Cowichan Tribes' history. When it comes to performing arts, the Duncan Showroom and the Cowichan Performing Arts Centre host an array of performances throughout the year.
Educational & Research Facilities
Educational opportunities in Duncan are diverse, with Vancouver Island University's Cowichan Campus being a prominent institution offering a range of courses. There are also several research-oriented facilities, including the Cowichan Aquatic Centre. The Duncan Library is a significant draw for scholars, readers, and students alike, providing vast resources and fostering knowledge throughout the community.
Duncan's Highlights & Recreation
From the iconic totem poles dotted around the city center to verdant parks offering recreation opportunities, Duncan has it all. The Centennial Park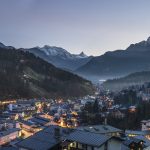 A Storied Past: The Historical Significance of Centennial Park Named in honor of Canada's centennial in 1967, Centennial Park illustrates the country's rich history and evolution over time. A living testament to Toronto's commitment to preservation, the park stretches over an expansive 525 acres and was unveiled to commemorate the country's 100th birthday. Venturing through the serene environs, it is... and the Cowichan River Walkway are ideal for nature lovers, while the BC Forest Discovery Centre is a 100 acres open-air museum offering scenic train rides. For more relaxing endeavours, take a leisurely tour of teahouses and cafes, where a warm cup of charm awaits.
Commerce & Conveniences
In Duncan, a wealth of shops cater to every need. Visit Duncan Mall for a variety of retail stores, while weekend markets in City Square offer local produce. For banking and postal services, the city center is well-equipped with numerous branches. Hazelwood Herb Farm, a haven for health and wellness enthusiasts, hosts seasonal sales of organic products.
Transport & Connectivity
The city of Duncan boasts excellent transport and connectivity. Public transit, including bus services, connect the city to other parts of Vancouver Island, while friendly bike lanes and walking paths complement vehicular movement. The relatively close Victoria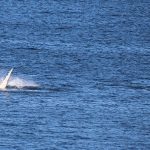 Victoria Origins & Evolution Victoria, nicknamed the "City of Gardens", is the capital of British Columbia, Canada, founded in 1843 by the Hudson Bay Company's James Douglas as a fort. The city was named after Queen Victoria of the United Kingdom. Vibrating with rich history, Victoria evolved from a small settlement to a vibrant metropolis, with an architectural nod to... International Airport serves the broader region, ensuring easy accessibility for international and domestic travelers.
Sports Facilities
Duncan boasts an impressive array of sports facilities. The Cowichan Sportsplex is a community-centered outdoor space offering athletics tracks, baseball fields, and a soccer pitch. Duncan also hosts the Islanders Hockey Club, playing at the Island Savings Centre, contributing to the dynamically engaged local sports culture.
Traveler's Final Take
Duncan offers a trip filled with rich cultural experiences, breathtaking natural beauty, and a warm welcome from its residents. It serves as a microcosm of traditional practices and modern amenities, making it a perfect urban embodiment of the 'Warm Land' that Cowichan Valley signifies. A visit to Duncan provides an opportunity to embrace Canada's diversity and strength in its Indigenous culture, alongside its contemporary evolution as a nature-loving, community-centered city.
Must-Visit Spots in Duncan:
1. Collection of outdoor totem poles
2. Cowichan Valley Museum and Archives
3. Quw'utsun' Cultural Centre
4. Cowichan Performing Arts Centre
5. Vancouver Island University's Cowichan Campus
6. Cowichan Aquatic Centre
7. Duncan Library
8. Centennial Park
9. Cowichan River Walkway
10. BC Forest Discovery Centre
11. Duncan Mall
12. City Square Weekend Markets
13. Victoria International Airport
14. Cowichan Sportsplex
15. Island Savings Centre
16. Hazelwood Herb Farm