The Historical Significance of Eldon House
Eldon House, located in London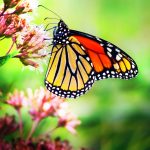 London Origins & Evolution London, popularly known as the "Forest City", is located in southwestern Ontario, Canada. The city was founded by Lieutenant Governor John Graves Simcoe in 1793, though it was not fully settled until 1826. London was named after its English counterpart in hopes of enhancing its magnitude and reputation. Truly, it embraced its moniker, developing rapidly in..., Ontario, is a true testament to Canadian history. Built in 1834, this charming Georgian-style mansion holds the distinction of being one of the oldest remaining residences in the city, providing visitors with a fascinating glimpse into Canada's past. The Harris family, who resided in Eldon House for over 150 years, played a significant role in London's development, making it a hub of cultural and political activity. As you step through the front doors of Eldon House, you are instantly transported back in time, surrounded by period furnishings and heirlooms that showcase the rich history of this iconic landmark.
Wandering through the halls of Eldon House is like flipping through the pages of a history book. Each room tells a story, from the elegant drawing room where the Harris family entertained guests, to the cozy study where they conducted business and made important decisions. The family's special connection to London is evident throughout the house, with numerous artifacts and memorabilia on display, including items belonging to prominent figures such as Queen Victoria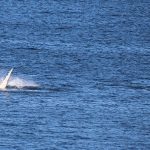 Victoria Origins & Evolution Victoria, nicknamed the "City of Gardens", is the capital of British Columbia, Canada, founded in 1843 by the Hudson Bay Company's James Douglas as a fort. The city was named after Queen Victoria of the United Kingdom. Vibrating with rich history, Victoria evolved from a small settlement to a vibrant metropolis, with an architectural nod to... and Sir Wilfrid Laurier. Eldon House is a living testament to Canada's colonial roots and offers a unique opportunity to delve deep into the country's heritage.
The Architectural Beauty of Eldon House
Eldon House's architecture is as awe-inspiring as its historical significance. The Georgian-style design features stunning red brick, symmetrical windows, and a grand entrance adorned with intricate woodwork. The attention to detail is evident in every corner, from the meticulously carved banisters to the elaborate ceiling moldings. As you explore the various rooms, you can't help but marvel at the craftsmanship and elegance that went into creating this architectural masterpiece.
One of the standout features of Eldon House is its breathtaking garden. Step outside and be greeted by a meticulously maintained oasis, filled with vibrant flowers, charming pathways, and a beautiful gazebo. The garden reflects the elegance and tranquility of the house, offering a serene escape from the hustle and bustle of city life. Whether you choose to stroll through the garden or simply sit and take in the beauty, it's an experience that will leave a lasting impression.
The Unique Experiences of Eldon House
Visiting Eldon House is not simply a tour; it's an immersive experience that offers something for everyone. History buffs will delight in the guided tours led by knowledgeable docents who bring the past to life with captivating stories and anecdotes. For those with a passion for art, Eldon House hosts regular exhibitions featuring local and national artists, showcasing a wide range of mediums and styles. The house also offers a variety of educational programs and workshops, allowing visitors to engage with history and art in a hands-on way.
No trip to Eldon House is complete without enjoying a cup of tea in their charming tea garden. Indulge in a traditional high tea experience, complete with delicate finger sandwiches, scones, and a selection of teas. Set amidst the tranquility of the garden, this delightful tradition allows visitors to relax and savor the historic ambiance that surrounds them.
Eldon House is an iconic landmark that captures the essence of Canadian heritage and offers an unforgettable journey through time. Whether you are fascinated by history, captivated by architecture, or simply seeking a unique and enriching experience, make sure to include Eldon House at the top of your Canadian bucket list.