Mississippi Mills Origins & Evolution
Mississippi Mills, located within the beautiful and diverse Lanark County in Ontario, Canada, is a vibrant community with historical roots stretching back to the 19th century. It was officially incorporated in January of 1998, as an amalgamation of the former Townships of Ramsay, Pakenham and the Town of Almonte. Each of these settlements features a unique history, contributing to Mississippi Mills' diverse character. Almonte's history, for instance, is intertwined with the textile industry, while Pakenham has a rich agricultural heritage.
The industrial history of Mississippi Mills is still evident today, with many restored mills operating as museums, galleries and shopping destinations. The town has successfully evolved from a hub of manufacturing into a developing community with a focus on tourism, retail, and arts. This evolution is driven by a passion for preserving the historic character of the communities while embracing opportunities for growth and advancement.
City's Geography & Demography
Nestled on the banks of the Mississippi River in Ontario, Canada, the city enjoys an idyllic geographical location characterized by gentle hills, verdant forests, and numerous streams and rivers. The climate is a blend of humid continental and humid subtropical influences, with four distinct seasons.
Mississippi Mills boasts a population of around 13,000 people, according to the 2016 census. This population is diverse, encompassing a blend of agricultural professionals, artists, tourists and families. The city also features a broad demographic spectrum, creating a vibrant mix of cultures and generations.
Cultural & Artistic Landscape in Mississippi Mills
Mississippi Mills reforms the heartland of Canadian culture and arts, boasting theatre groups, numerous art galleries, a robust musical scene, and an annual Almonte Celtfest that celebrates traditional Celtic culture. The Mississippi Valley Textile Museum is a national historic site and a notable destination that pays homage to the city's roots in the textile industry.
Another key cultural and artistic venue is Almonte's Cedar Hill School House Gallery, which showcases diverse art pieces from a variety of local artists. The Annual Puppets Up! Festival, which attracts puppeteers from all over the world, is yet another artistic event that illuminates the town's cultural panorama.
Educational & Research Facilities
Mississippi Mills is home to excellent educational and research institutions, with each emphasizing different areas of study. The Almonte and District High School, the Holy Name of Mary Catholic School, and the Naismith Memorial Public School cater to various academic needs of the community.
Several libraries spread throughout the region, including the Almonte Library, serve as hubs of research and learning. The Mississippi Valley Conservation Authority hosts various environmental research initiatives and works closely with schools to provide educational workshops.
Mississippi Mills's Highlights & Recreation
Outdoor adventurers will find much to love in Mississippi Mills' parks and recreational spots. Almonte Riverside Trail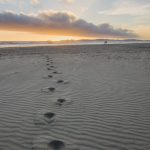 Trail Origins & Evolution The city of Trail, situated in British Columbia, Canada, holds a rich history that traces its roots to the 19th century. The city was founded by prospectors during the Gold Rush era, enticed by its bountiful deposits of minerals, mainly gold, silver, and copper. Later, the thriving mining industry prompted the construction of the Trail Smelter,..., a serene 4 km trail along the Mississippi River, and Pakenham's Five-Span Stone Bridge, the only bridge of its kind in North America, perfectly encapsulate the city's raw beauty.
Mill of Kintail Conservation Area is a 154-acre outdoor wonderland offering various recreational activities like cross-country skiing, hiking trails, and picnic areas. Blakeney Rapids, with its rushing waterfalls and lush surroundings, provides yet another option for nature enthusiasts.
Commerce & Conveniences
Mississippi Mills has a thriving commercial sector. Shops range from antique and apparel stores to craft and gift shops. Every year, Almonte Antique Market and Tin Barn Market draw interest from both locals and tourists with their unique offerings and seasonal sales.
For financial necessities, several banks are situated throughout the town, like Royal Bank, Scotiabank, and TD Canada Trust. The Canada Post services the community's postal needs.
Transport & Connectivity
The city's central location makes it easily accessible- it is located just 30 minutes west of downtown Ottawa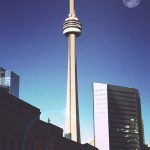 Ottawa Origins & Evolution The history of Ottawa, Canada's capital city, is rich and varied, evolving from a humble settlement of the early 1800s to the bustling modern city it is today. Originally known as Bytown after British military engineer Colonel John By, who was responsible for the construction of the Rideau Canal, the city's pivotal role within the nation's.... Both rail and bus services connect Mississippi Mills to other key cities in Ontario. Still, private vehicles remain a popular option due to a well-developed road network. Ottawa MacDonald-Cartier International AirportA Glimpse into Ottawa MacDonald-Cartier International Airport Nestled in the vibrant city of Ottawa, MacDonald-Cartier International Airport stands tall as a testament to Canada's rich history and its commitment to modernity. Stepping foot into this iconic landmark is like embarking on a journey through time, as it proudly showcases its architectural beauty and well-preserved historical significance. As you approach the..., around an hour's drive, serves the community for air travel.
Sports Facilities
Athletic facilities in Mississippi Mills include sports centers such as the Almonte & District Community Centre and the Pakenham & District Community Centre. These centers host sports like hockey, basketball, and figure skating while local parks offer baseball and soccer fields.
Traveler's Final Take
To summarize, Mississippi Mills is a unique blend of the historical and contemporary, the rural and urban, and the cultural and natural. It offers an authentic experience for visitors, allowing them to step back to a more leisurely time while still providing modern conveniences.
Must-Visit Spots in Mississippi Mills
Mississippi Valley Textile Museum
Cedar Hill School House Gallery
Almonte Riverside Trail
Pakenham's Five-Span Stone Bridge
Mill of Kintail Conservation Area
Blakeney Rapids
Almonte Antique Market
Tin Barn Market
Almonte & District Community Centre
Pakenham & District Community Centre