Flin Flon (Part) Origins & Evolution
Situated on the border of Manitoba and Saskatchewan, the Northern mining city in Canada, Flin Flon (Part) is rich in history, steeped in tales of discovery and developments. The city was officially recognized on January 10, 1933, owing its existence to the precious minerals beneath the rugged terrains. It was a prospector named Tom Creighton, who discovered a significant vein of copper-zinc ore, putting Flin Flon on the global map. The city itself is named after a fictional character, Josiah Flintabbatey Flonatin, from the novel 'The Sunless City,' highlighting its quaint charm.
Throughout its evolution, Flin Flon rose to prominence as a thriving city teeming with miners and their families, owing to the establishment of the Hudson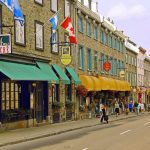 Hudson Origins & Evolution Hudson is a charming town nestled on the banks of the Ottawa River in Quebec. Founded in the late 19th century, it has seamlessly blended its historic charm with modern conveniences. Originally an Anglican farming community named Cavagnal, it rebranded as Hudson in the 1960s to reflect its British roots and to appease English-speaking residents. This... Bay Mining and Smelting Co., Limited in the 1920s. The company played a pivotal role in shaping the community, its impact evident even in current times.
City's Geography & Demography
Flin Flon is uniquely positioned on the Precambrian Shield, flaunting a beautiful topography, marked with spectacular rocky outcrops and pristine lakes. Southern forests meet the Northern Tundra forming a mix of boreal forest and taiga, its unique location creating a stunning array of diverse flora and fauna.
The city's climate is of a humid continental variety, with warm, occasionally hot summers and cold, snowy winters. As for its population, roughly 5,200 people live in this part of the city, offering a blend of cultures and lifestyles that mirror Canada's diverse population.
Cultural & Artistic Landscape in Flin Flon (Part)
A vibrant cultural scene thrives in Flin Flon. The city hosts the annual Trout Festival, a three-day extravaganza drawing locals and tourists with its parades, concerts, and fishing derbies. Additionally, Flin Flon is also home to Northern Visual Arts Centre (NorVA), which offers art workshops, exhibitions, and artist residencies.
Further enhancing the artistic landscape of the city is the Flin Flon Community Choir and the Flin Flon Arts Council that fosters creativity through theatre, music, and dance. R.H. Channing Auditorium, known for hosting various artistic endeavours, is a hub for cultural gatherings.
Educational & Research Facilities
Flin Flon's commitment to education is strongly represented by the Flin Flon School Division, including Ruth Betts Community School and Hapnot Collegiate. The city also houses the University College of the North, providing both vocational training and academic degree programs
The Flin Flon Public Library stands out as a beacon of knowledge, continuously adapting to changing times to provide rich resources to the community.
Flin Flon (Part)'s Highlights & Recreation
Flin Flon boasts a unique blend of natural beauty and urban attractions. The Flin Flon Station Museum, home to historical artifacts and memories of the city, is a significant landmark. Nature enthusiasts can explore the Bakers Narrows Provincial Park, known for its scenic beauty, hiking trails, and camping facilities.
For those who love outdoor activities, the Flinty's Boardwalk and Ross Lake offer excellent fishing, canoeing, and kayaking opportunities, while the Island Park with its swimming pool, playground, and picnic area is a family favorite.
Commerce & Conveniences
For a small city, Flin Flon has a good range of shops and services catering to both locals and visitors. From the large Flin Flon Shopping Centre to local boutiques and eateries, commerce in the city is bustling.
Several banks including CIBC and Royal Bank of Canada, along with post offices, are conveniently stationed within the city for all business transactions and correspondence. The city's lively sales season starts from October, with holiday-themed bargains and discounts.
Transport & Connectivity
This thriving mining city is well-serviced by both roadways and airways. Two highways run through Flin Flon – Highway 10A in Manitoba, and Highway 106 in Saskatchewan. Bomber Bus Service provides regular town transit, enhancing local connectivity. Flin Flon Airport, found just outside the city, connects this northern location with other parts of Canada.
Sports Facilities
Sporting facilities in Flin Flon are varied and vibrant. The city prides itself on the Whitney Forum, an indoor arena that is home to the Flin Flon Bombers of the Saskatchewan Junior Hockey League. In winter, the many frozen lakes transform into makeshift rinks for community hockey games. The Phantom Lake Golf Club affords a wonderfully crafted nine-hole course for golf enthusiasts.
Traveler's Final Take
Flin Flon is more than just a mining city. It's brimming with character, offering a unique blend of natural beauty, rich history, vibrant arts, and comfortable amenities. Whether you're discovering its roots in the museum, enjoying a local play at R.H. Channing Auditorium, or experiencing the city's spectacular outdoor environment, visiting this city is a fantastic escape from the ordinary.
Must-Visit Spots in Flin Flon (Part)
Hudson Bay Mining and Smelting Co., Limited
Northern Visual Arts Centre (NorVA)
R.H. Channing Auditorium
Ruth Betts Community School
University College of the North
Flin Flon Public Library
Flin Flon Station Museum
Bakers Narrows Provincial Park
Flinty's Boardwalk and Ross Lake
Island Park
Flin Flon Shopping Centre
CIBC and Royal Bank of Canada
Bomber Bus Service
Flin Flon Airport
Whitney Forum
Phantom Lake Golf Club