Kingsclear Origins & Evolution
Kingsclear, in the province of New Brunswick, Canada, was initially inhabited by the Maliseet (Wolastoqiyik) people. European settlers, largely loyalist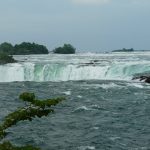 Loyalist Origins & Evolution The city of Loyalist, located within Ontario, Canada, holds a rich and fascinating history deeply entwined with the events of the American Revolution. Named after the United Empire Loyalists, it serves as a living testament to the plight of those who showed stalwart fidelity towards the British crown. These steadfast individuals fled the revolutionary America, found... immigrants from New York, established permanent settlement in the area later named Kingsclear in the late 18th century. These settlers gave the area an identity, shaping its cultural and historical fabric. Over the centuries, Kingsclear grew primarily due to its strategic location on the Saint John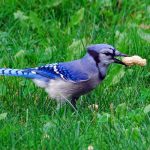 Saint John Origins & Evolution Saint John, located in the heart of the Bay of Fundy in the province of New Brunswick, is Canada's oldest incorporated city and one of its spectacular urban gems. The story of Saint John dates back to 1604 when it was first discovered by French explorers, being officially established as a city in 1785. Its... River and its importance as a hub for agriculture and lumber industries.
City's Geography & Demography
Kingsclear lies in the west-central portion of New Brunswick, neatly bordering the Saint John River. The city enjoys a humid continental climate, with four distinct seasons. Kingsclear, which has seen a slow but consistent growth in population, is home to a mix of English and French-speaking populace, reflecting the bilingual character of New Brunswick.
Cultural & Artistic Landscape in Kingsclear
Despite its small size, Kingsclear boasts a rich and thriving cultural scene dotted with various festivals and artistic venues. The Kingsclear Music Festival and Riverside Gallery, which showcases works of local artists, are integral to Kingsclear's cultural identity, serving as community gathering points and tourist attractions.
Educational & Research Facilities
While Kingsclear itself does not host any universities, the city is within commuting distance to the University of New Brunswick in Fredericton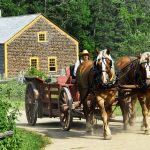 Fredericton Origins & Evolution Fredericton, the capital of the Canadian province of New Brunswick, has a rich history tracing back to its indigenous Maliseet and Mi'kmaq roots. Multiple waves of migration moulded Fredericton's cultural landscape, which began with the 18th-century Acadian settlers, followed by United Empire Loyalists escaping the American Revolution. Fredericton officially became a city in 1848 and has.... The city's Thorpe Library, apart from offering a wide selection of books and periodicals, routinely hosts community events and workshops that fuel intellectual engagement within the community.
Kingsclear's Highlights & Recreation
Kingsclear's natural beauty is a highlight, featuring numerous parks and recreational spots right along the Saint John River. Mactaquac Provincial Park, which offers camping, swimming, and hiking opportunities, is a popular choice. Kingsclear also boasts several historical landmarks like the Douglas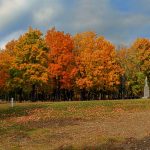 Douglas Origins & Evolution Tucked away in Ontario, Canada, Douglas is an intimate rural community steeped with rich heritage and intriguing historical narratives. It was first established in the mid-1800s with significant influence from Irish immigrants, giving the settlement a unique character. Douglas, even till today, retains the individuality of its inception through physical reminders such as historic buildings and... Harbour Lightstation, a lighthouse dating back to the 19th century.
Commerce & Conveniences
Kingsclear has a variety of shops for everyday conveniences, including general stores, farmer's markets, and retail outlets. You can also find a several banks and postal services scattered across the city. Seasonal sales like the Riverside Market's annual summer sale draw both locals and tourists alike.
Transport & Connectivity
While Kingsclear may seem spread-out, its transport system is highly efficient. The city's bus service covers all major areas and there are several taxi and rideshare services. The Fredericton International Airport, the closest major airport, is situated approximately 35 kilometers from Kingsclear, offering an accessible gateway to the rest of the world.
Sports Facilities
Sports are an integral part of life in Kingsclear. The city has multiple sports fields, including the Kingsclear Soccer Field and the Kingsclear Rugby Field, where local leagues often hold tournaments. In the winter months, citizens and tourists can enjoy activities like snowshoeing and cross-country skiing on well-maintained trails.
Traveler's Final Take
Whether you are an outdoor enthusiast or a seeker of cultural experiences, Kingsclear, with its contrast of verdant landscapes, clear waters, and historic charm, offers something for every traveler. Come for the history, stay for the people, and leave with a heart full of Kingsclear's unique charm.
Must-Visit Spots in Kingsclear:
1. Kingsclear Music Festival
2. Riverside Gallery
3. Thorpe Library
4. Mactaquac Provincial Park
5. Douglas Harbour Lightstation
6. Riverside Market
7. Kingsclear Soccer Field & Rugby Field
8. Fredericton International Airport.