Grimsby Origins & Evolution
Nestled on the Niagara Escarpment and part of Niagara Region in Ontario, Grimsby serves as an emblem of Canada's rich historical past. Originally inhabited by the Neutral Nation, Grimsby was termed 'the village of the mountain' before European settlers arrived. With its founding in 1790 by United Empire Loyalists, Grimsby, initially known as 'The Forty', developed into an agricultural hub, thanks to fertile soil and favourable climate. Over the years, the city fast-paced evolution is evident in its transformation into a bustling urban area with vineyards, orchards and a modern-street layout, without forgetting its allegiance to the archives of history.
City's Geography & Demography
Geographically, Grimsby is strategically located between Lake Ontario and the picturesque Niagara Escarpment, illustrating a perfect blend of natural beauty, biodiversity, and urban development. The city features a moderate humid continental climate with warm, humid summers, and cold, snowy winters. Its unique microclimate, owing to the moderating effect of Lake Ontario, has contributed to establishing award-winning wineries. >From a demographic standpoint, Grimsby houses a diverse and multicultural population surpassing 27,000, imprinting a vibrant cultural fabric into the cityscape.
Cultural & Artistic Landscape in Grimsby
Art and culture are threaded into the essence of Grimsby. The Grimsby Public Art Gallery houses a vast collection of contemporary artworks, showcasing local as well as national talents. Annually, the city holds the renowned Festival of Art, an enthralling event that draws enormous crowds. The Grimsby Public Library, with its prolific selection of books and periodicals, acts as an important cultural information hub. For film and theatre enthusiasts, the Grimsby Film Series highlights a diverse range of critically acclaimed films.
Educational & Research Facilities
Grimsby boasts a strong commitment towards education and research. Substantial educational institutions like Grimsby Secondary School and Blessed Trinity Catholic Secondary School provide quality education. The Niagara College based in the heart of Grimsby, provides extensive scholarship and research opportunities in various fields, including a prominent program in winemaking and viticulture, rooted in the city's fruitful grape-growing.
Grimsby's Highlights & Recreation
Grimsby paints a vibrant picture with its tourism and recreational ventures. The Grimsby Museum recounts the city's rich history. Forty Mile Creek, with its mesmerizing banks, offers an ideal spot for leisurely strolls. Beamer Memorial Conservation Area, a bird watcher's paradise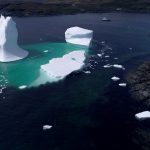 Paradise Origins & Evolution The story of Paradise begins in the late 1800s as a humble farming community. Over the past two centuries, it gradually evolved into one of the grandest living spaces one could find in Newfoundland and Labrador. Paradise was founded and developed along the Trans-Canada Highway's eastern tip, which eventually fueled its development as a glorious commercial..., provides sweeping views of Lake Ontario. For a more relaxing gateaway, spending time by the Grimsby Beach and marvelling at the Painted Ladies, a selection of vibrant Victorian cottages, is worthwhile.
Commerce & Conveniences
Grimsby's downtown district is teeming with an array of shops, from chic boutiques to quaint antique stores. Uniquely designed buildings house the city's banking sector, postal services, and eateries. With thriving vineyards, Grimsby plays host to several seasonal sales of local wine, a much-anticipated event for both residents and tourists.
Transport & Connectivity
Well-connected with public transportation, Grimsby is accessible through multiple GO stations and the Queen Elizabeth Way. The John C. Munro Hamilton International airport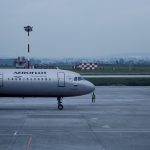 The Historical Significance John C. Munro Hamilton International Airport stands as a testament to the rich history and growth of Canada's aviation industry. Named after John C. Munro, a former Member of Parliament and Cabinet Minister, this airport has witnessed significant milestones since its establishment in 1940. Initially developed as an air force base during World War II, it played... is a short drive away, connecting the town internationally. The city's proximity to US borders makes it an optimal location for regional and global transit.
Sports Facilities
Boasting football fields, tennis courts, and baseball diamonds, the city showcases an array of outdoor sporting facilities. The Peach King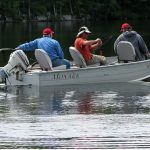 King Origins & Evolution A peaceful hamlet settled in 1801, King boasts an intriguing history steeped in indigenous values and rich European influences. Originally inhabited by the Huron-Wendat natives, King was later integrated into British society when Governor John Graves Simcoe divided Upper Canada into townships, King being one of them. Over the centuries, it transformed from a farming colony... Centre is Grimsby's primary athletic hub, consisting of two ice surfaces, a skate park, and a gymnasium.
Traveler's Final Take
Imbued with rich history, the city of Grimsby offers a charming blend of cultural diversity, stunning natural landscapes, rich wine heritage, and urban conveniences, thereby ensuring an unforgettable experience for every traveller.
Must-Visit Spots in Grimsby:
– Grimsby Public Art Gallery
– Festival of Art
– Grimsby Public Library
– Grimsby Secondary School
– Blessed Trinity Catholic Secondary School
– Niagara College
– Grimsby Museum
– Forty Mile Creek
– Beamer Memorial Conservation Area
– Grimsby Beach
– Painted Ladies
– Downtown District
– Seasonal Local Wine Sales
– GO Stations
– John C. Munro Hamilton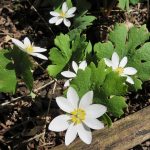 Hamilton Origins & Evolution Hamilton, often known as "Steeltown" due to its dominant steel and manufacturing sectors, is a city rich with history. Founded by George Hamilton in 1816 following the War of 1812, it quickly became a prominent industrial centre due to its strategic location at the western end of the Niagara Peninsula. Notably, the city was home to... International Airport
– Peach King Centre