Dieppe Origins & Evolution
The city of Dieppe, perched on the shores of the PetitcodiacPetitcodiac Origins & Evolution Petitcodiac, an enchanting village nestled at the heart of New Brunswick, Canada, prides itself on a rich history dating back to the 18th century. Originally inhabited by the Mi'kmaq and later by Acadian settlers, the name "Petitcodiac" is Mi'kmaq for "bends like a bow," derived from the peculiar serpentine flow of Petitcodiac River. Over the centuries,... River, is steeped in history that dates back to the 18th century. Initially inhabited by the indigenous Mi'kmaq people before European colonization, Dieppe was founded in 1802 as LeBlanc Village by Acadians who sought refuge after their deportation from Nova Scotia. It experienced numerous name changes, the most recent being a tribute to Dieppe in France, in honor of the soldiers from New Brunswick who fought during the Second World War. The city has maintained its French-speaking heritage and sports a vibrant Francophone community. Dieppe's evolution from a small village to a prosperous city can be seen in its growth, primarily driven by the town's agricultural industry in the 18th century, evolving into a service-oriented economy in the present day.
City's Geography & Demography
Dieppe is positioned in southeastern New Brunswick, encircled by the Petitcodiac River and Chartersville. The city flaunts a maritime climate with warm, wet summers and cold, damp winters. Known as the most rapidly growing municipality in the Atlantic Provinces, the city's populace has surged over the past decade. According to recent reports, the city's population is around 30,000, with a majority having French as their mother tongue, thus reinforcing the city's Acadian heritage.
Cultural & Artistic Landscape in Diepppe
A parade of cultural events and places of interest marks Dieppe's calendar. The city's robust Acadian background is illuminated during the annual August 15th Acadian Day celebrations. Dieppe Artist Association's Gallery on Acadie Avenue showcases a fascinating range of local art. The Dieppe Arts and Culture Centre is the city's cultural heartbeat, hosting an array of performances throughout the year. Additionally, the annual Dieppe Kite International manages to fill Dieppe's skies with color and texture, adding a unique element to its cultural tapestry.
Educational & Research Facilities
Dieppe values education highly. The city hosts the CCNB – Dieppe Campus, offering bilingual education to its students. There are well-appointed libraries such as the Dieppe Public Library, which houses an extensive collection of print and digital learning resources. The Moncton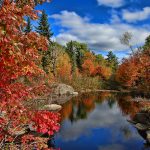 Moncton Origins & Evolution A gem nestled in the heart of Canada's Atlantic region, Moncton is a bustling city that's rich with history and culture. Established as a city in 1855, its roots trace back to Acadian settlers in the 1670s. Today, it stands as the largest city in New Brunswick and a leading cultural and economic hub in Atlantic... Flight College, situated just minutes away, is the largest pilot training institution in Canada and trains many international students every year.
Dieppe's Highlights & Recreation
The city is packed full of remarkable landmarks and recreational hotspots. Rotary Saint-Anselme Park, featuring a majestic viewpoint of the city, picnic areas, and hiking trails, is a must-visit. The Dover Park, with its zen garden and outdoor gym, is another favorite among locals and visitors. The Grand Barachois Brook trail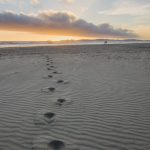 Trail Origins & Evolution The city of Trail, situated in British Columbia, Canada, holds a rich history that traces its roots to the 19th century. The city was founded by prospectors during the Gold Rush era, enticed by its bountiful deposits of minerals, mainly gold, silver, and copper. Later, the thriving mining industry prompted the construction of the Trail Smelter,..., straddling two provinces, offers a unique trekking experience. For history enthusiasts, the Dieppe Raid Monument stands as a stark reminder of the city's war-time history.
Commerce & Conveniences
Dieppe's commercial landscape is dominated by Champlain Place, the largest single-story shopping mall in Eastern Canada, hosting wide-ranging retail services. There are ample financial services, including National Bank of Canada and Caisse Populaire Dieppe. Dieppe Market, held every Saturday morning, is a hit among locals and tourists looking for fresh produce, local arts, and crafts. The city boasts several post offices and couriers, ensuring seamless postal services.
Transport & Connectivity
The Greater Moncton Roméo-LeBlanc International Airport services the city, connecting it to global destinations. Dieppe has an efficient public transport system, Codiac Transpo, which provides bus services to Dieppe and neighboring areas. The city is also a junction for several significant highways, enhancing its connectivity.
Sports Facilities
Sports lovers are well catered for in Dieppe. The Arthur-J. LeBlanc Arena, with its rinks, and the Dieppe Aquatic and Sports Centre, with its pools and sporting facilities, are prime destinations for amateur and professional athletes. The University of Moncton Stadium, a tinge outside the city, hosts major sporting events.
Traveler's Final Take
From its Acadian roots, francophone spirit, buzzing commercial landscape, robust sports facilities to a plethora of cultural events and landmarks, Dieppe is a city that effortlessly mixes history, culture, and modernity. Its strategic location, speedy public transportation, and thriving colleges and institutions complete the picture of a city on the move.
Must-Visit Spots in Dieppe:
Dieppe Artist Association's Gallery, Dieppe Arts and Culture Centre, CCNB – Dieppe Campus, Dieppe Public Library, Moncton Flight College, Rotary Saint-Anselme Park, Dover Park, Dieppe Raid Monument, Champlain Place, National Bank of Canada, Caisse Populaire Dieppe, Dieppe Market, Greater Moncton Roméo-LeBlanc International Airport, Arthur-J. LeBlanc Arena, Dieppe Aquatic and Sports Centre, University of Moncton Stadium.