Grande Prairie Origins & Evolution
Known for its economic resilience, Grande Prairie brims with a unique blend of history, growth, and vibrant spirit. Its origins trace back to the early 20th century, following the arrival of the Edmonton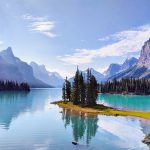 Edmonton Origins & Evolution Located on the North Saskatchewan River in Alberta, Canada, Edmonton is a city with a rich Native history dating back thousands of years to the indigenous tribes that once inhabited the region. European settlers arrived in the late 18th century, starting with the Hudson's Bay Company in 1795. They established Edmonton as a key trading post..., Dunvegan and British Columbia (ED & BC) Railway in 1916. This pivotal development spurred settlement in the region, leading to the establishment of Grande Prairie as a village in 1914, and eventually its incorporation as a city in 1958. Over the decades, Grande Prairie's evolution has been marked by diverse economic activities, fuelled by thriving agriculture, forestry, oil, and natural gas industries. This rich history is beautifully captured at the Grande Prairie Museum, a must-visit for any history aficionado.
City's Geography & Demography
Situated roughly 460 kilometers northwest of Edmonton, Grande Prairie's appeal lies in its role as the gateway to Alberta's Peace Region. The area's terrain encompasses flat to rolling prairie landscapes, punctuated by dense groves of white spruce, poplar, and birch. Providing a picturesque backdrop to this scenery is the majestic Wapiti River, slicing through the city's southern flank.
Bearing the brunt of a subarctic climate, the city experiences long, chilly winters and short, warm summers. Despite the bleak winters, the city's populace possesses an enduring spirit. Housing a population close to 70,000, the city is one of the youngest and fastest-growing in Canada. The majority of its citizens can trace their roots back to European or Indigenous communities, reflecting an inclusive and multicultural demographic.
Cultural & Artistic Landscape in Grande Prairie
Grande Prairie pulses with cultural richness, testified by its myriad of events, museums, theaters, and galleries. Festival enthusiasts can revel in numerous events staged around the year, the most notable being the Street Performers Festival and Bear Creek Folk Festival. Art connoisseurs, on the other hand, can satiate their cravings at the Art Gallery of Grande Prairie, one of the largest free-admission galleries in Western Canada. Meanwhile, performing arts are well catered to by the Grande Prairie Live Theatre, which showcases a diverse range of theatrical productions.
Educational & Research Facilities
Recognized as the regional center for education, Grande Prairie offers several prominent institutions such as Grande Prairie Regional College and Peace Wapiti School. The local vicinity offers a wide selection of libraries, notably the Grande Prairie Public Library, which doubles as a welcoming space for community events. In terms of research, the National Bee Diagnostic Centre, located nearby, plays a critical role in bee health research, underscoring the city's emphasis on environmental sustainability.
Grande Prairie's Highlights & Recreation
Grande Prairie houses some remarkable landmarks that contribute to its distinct identity. The Bear Creek Reservoir, an iconic landmark, affords a tranquil retreat amidst the bustling city. For recreation, Muskoseepi Park, sprawled across seven kilometers of paved trails, offers an array of amenities, including a mini-golf course, picnic areas, and ponds teeming with waterfowl. The city's commitment to green spaces is further illustrated by the Crystal Lake Park, a haven for bird-watchers, profoundly enhancing its appeal to the nature-loving traveler.
Commerce & Conveniences
From thriving shopping complexes such as the Prairie Mall to locally-owned boutiques and quaint farmers markets, Grande Prairie offers an enticing shopping experience. Well-established Canadian banks and efficient postal services ensure that all conveniences are close at hand. The city's seasonal sales, particularly around Christmas, see the shopping centers festooned in dazzling decor, transforming the city into a shopper's paradise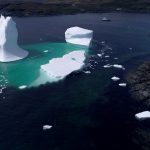 Paradise Origins & Evolution The story of Paradise begins in the late 1800s as a humble farming community. Over the past two centuries, it gradually evolved into one of the grandest living spaces one could find in Newfoundland and Labrador. Paradise was founded and developed along the Trans-Canada Highway's eastern tip, which eventually fueled its development as a glorious commercial....
Transport & Connectivity
Grande Prairie continues to blossom as a regional hub for northern Alberta. The city's infrastructure is well catered to meet travel requirements, with Grande Prairie Transit providing comprehensive bus services. Additionally, the Grande Prairie Airport serves as a significant transit hub, connecting the city with the rest of Canada and beyond.
Sports Facilities
Grande Prairie beckons sports enthusiasts with its diverse array of facilities. The Coca-Cola Centre, synonymous with ice-based sports, and the Eastlink Centre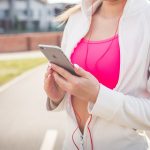 A Glimpse into Eastlink Centre's Pioneering History Embodying the vibrant spirit of Prince George, British Columbia, the Eastlink Centre is a testament to the city's enduring legacy and rich cultural heritage. Originating as the Prince George Multiplex in 2008, this iconic establishment was christened as the Eastlink Centre in 2012. Deeply intertwined with the community's history, the center harbors a..., a multi-sport indoor facility, stand out as popular sporting destinations. For baseball fanatics, the city boasts the high-standard Evergreen Park, reinforcing its commitment to sports development.
Traveler's Final Take
Undeniably, Grande Prairie presents an intriguing blend of natural beauty, historical richness, cultural vibrancy, and urban sophistication. While its roots are firmly grounded in its history, the city continually embraces the future, making it a compelling destination for anyone who appreciates gem-filled journeys.
Must-Visit Spots in Grande Prairie
Grande Prairie Museum
Art Gallery of Grande Prairie
Grande Prairie Live Theatre
Grande Prairie Regional College
Peace Wapiti School
Grande Prairie Public Library
National Bee Diagnostic Centre
Bear Creek Reservoir
Muskoseepi Park
Crystal Lake Park
Prairie Mall
Grande Prairie Transit Centre
Grande Prairie Airport
Coca-Cola Centre
Evergreen Park