Westville Origins & Evolution
Nestled on the outskirts of Nova Scotia, Westville shines as a testament to Canada's mining legacy. Though a young place, traced back to 1869, the city grew out of its initial mining roots into a community solidified through perseverance and reinvention. Founded by the expanding coal industry, Westville experienced an economic boom in the late 19th and early 20th centuries, attracting immigrants from around the world. Now regarded as "The Friendly Town", Westville bears all the signs of its transformation from a mining hub into a culturally vibrant city.
The intimate relationship with its rich past makes Westville a stirring tale of city evolution. The mining industry has left an indelible imprint on Westville's culture and architecture, from the Miner's Monument located at the town's entrance, which commemorates the miners of the past, to the heritage-inspired designs evident in many of the city's buildings.
City's Geography & Demography
Occupying the northeastern portion of Pictou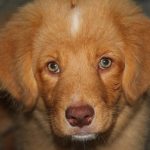 Pictou Origins & Evolution Nestled in northeastern Nova Scotia, the enchanting town of Pictou plays host to an intriguing history that whispers tales of the past. Founded in 1767, Pictou's legacy takes root in its historic significance as the primary landing site for Scottish Highlanders migrating to North America. The symbolic Ship Hector, moored at the waterfront, pays homage to... County, Westville stands as a gateway to the rugged, lush beauty of Nova Scotia. Its climate is typically Atlantic-Canadian, experiencing variable changes and offering landscapes that morph magically with the seasons. The city is populated by a diverse demographic, each contributing their distinctive touches to the Westville tapestry. The city's population, a congenial mix of historic communities and new settlers, shapes its vibrant, multicultural scene.
Cultural & Artistic Landscape in Westville
Unveiling a pulsating heart beneath its quiet exterior, Westville hosts a riveting cultural landscape. A spectrum of events, such as the annual Canada Day Westville Miners' Festival, reflects the town's rich heritage. The Hector Exhibit Centre and Museum adds to the city's cultural cache, with artifacts tracing Nova Scotia's history. The Sobeys Art Gallery regales visitors with vibrant local and immigrant art, showcasing Westville's ongoing tale of cultural convergence.
Educational & Research Facilities
Westville houses some notable educational institutes, including Westville Middle School and West Pictou Consolidated School. The town is within proximity of St. Francis Xavier University, a renowned higher education facility in Nova Scotia. Libraries such as the Westville Library extend their services beyond just reading, promoting community interaction, cultural dialogue, and lifelong learning.
Westville's Highlights & Recreation
For lovers of the outdoors, Acadia Park, offering hectares of lush woods, walking trails, and native wildlife, is a treasured retreat in the heart of the city. The Miner's Monument maintains a silent vigil, reminding residents of their historical roots. The annual Christmas Parade and Westville Pictou County ATV Rally are popular recreational events that invigorate the community spirit annually.
Commerce & Conveniences
A vibrant and growing retail sector defines Westville's commercial arena. Westville Road, the main retail artery, houses several popular names, including the Highland Square Mall. Services such as banks, postal services, and eateries are peppered across the town. With sales hitting their seasonal highs in winter, the city turns into a shopper's paradise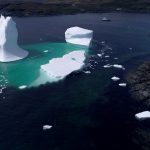 Paradise Origins & Evolution The story of Paradise begins in the late 1800s as a humble farming community. Over the past two centuries, it gradually evolved into one of the grandest living spaces one could find in Newfoundland and Labrador. Paradise was founded and developed along the Trans-Canada Highway's eastern tip, which eventually fueled its development as a glorious commercial..., catering to everyone's tastes and preferences.
Transport & Connectivity
Westville is well-served by various forms of transport, including local buses and shuttles. The city's proximity to the Trans-Canada Highway ensures excellent connectivity, and the nearby Halifax Stanfield International AirportThe Historical Significance of Halifax Stanfield International Airport Halifax Stanfield International Airport holds a rich historical significance in Canada, tracing its roots back to the early 1900s. Originally known as the Halifax Municipal Airport, it served as a key military airfield during both World Wars. This historical connection is still evident today through the various artifacts and displays scattered throughout... facilitates easy access to the wider world beyond Nova Scotia's borders.
Sports Facilities
Westville boasts multiple arenas for sports and physical recreation. The Westville Miners Sports Centre caters to a broad spectrum of sporting pursuits, including ice hockey, figure skating, and inline skating.
Traveler's Final Take
With its rich history, diverse demographics, cultural charm, and natural beauty, Westville, Nova Scotia, harbors more than what meets the eye. Both residents and visitors can treasure their experience in this endearing Canadian city.
"Must-Visit Spots in Westville" include:
1. Miner's Monument
2. Hector Exhibit Centre and Museum
3. Sobeys Art Gallery
4. Acadia Park
5. Highland Square Mall
6. Westville Library
7. Westville Miners Sports Centre.