Stellarton Origins & Evolution
Stellarton, a charming town tucked in the heart of Nova Scotia, Canada, teems with historical significance intertwined with a strong mining tradition. The town's roots can be traced back to 1827, when a coal mine was established, heralding an era of industrial growth. The town was officially recognized as Stellarton, meaning "star coal," in 1870 owing to the sparkling anthracite coal in its reserves. The mining town evolved throughout the 20th century; while coal mining dwindled, it paved the way for other industries to flourish, reflecting the town's resilient spirit.
A visit to the Museum of Industry stands as a testament to Stellarton's mining past, housing over 30,000 artifacts showcasing the industrious history of Nova Scotia. You can witness the fascinating Foord Pit Monument, a tribute to the last open-pit coal mine in the province, emphasizing the town's adaptability and historical evolution.
City's Geography & Demography
Nestled along the banks of East River, Stellarton occupies a picturesque location flooded with natural beauty. The town experiences a humid continental climate, characterized by warm summers and mildly cold winters. With the population hovering around 4,400, Stellarton exudes a small-town charm that is warm and welcoming to tourists and inhabitants alike.
Stellarton's geographical location places it in a strategic spot in Nova Scotia. The town is surrounded by other significant locales, like New Glasgow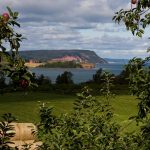 New Glasgow Origins & Evolution New Glasgow, a charming city in Canada, has a compelling history, tracing its origins back to the 18th century. Named after Glasgow in Scotland, this city owes its birth to the influx of Scottish immigrants who envisioned a settlement on the banks of the East River of Pictou. The city's first building, a log house,... and Trenton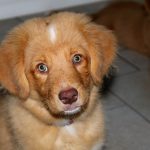 Trenton Origins & Evolution Nestled in Southern Ontario, Trenton endearingly represents an exquisite blend of history, nature, and culture. The area was originally inhabited by native Canadian tribes before it was founded by the European settlers in the 18th century. The town owes its evolution to Loyalists who fled the American Revolution, establishing Trenton as an industrial and transportation hub..., adding to its significance as a central hub in the region. Its diverse population includes a healthy mix of different ethnicities, providing a rich cultural tapestry that underlines the community's inclusive charm.
Cultural & Artistic Landscape in Stellarton
Stellarton takes great pride in its cultural heritage. The town is known for its unique blend of signature events, museums, and local artist exhibits. The annual Homecoming Festival is a major draw, celebrating local culture with music, food, and parades.
The town is home to the renowned Museum of Industry, one of Canada's few provincial museums, contain exhibits that delve deeper into the town's industrial past. The local art scene is fostered by the Pictou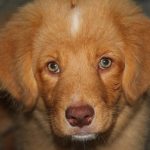 Pictou Origins & Evolution Nestled in northeastern Nova Scotia, the enchanting town of Pictou plays host to an intriguing history that whispers tales of the past. Founded in 1767, Pictou's legacy takes root in its historic significance as the primary landing site for Scottish Highlanders migrating to North America. The symbolic Ship Hector, moored at the waterfront, pays homage to... County Arts Council, which regularly conducts shows and exhibits featuring local artists, maintaining a vibrant artistic landscape in Stellarton.
Educational & Research Facilities
Stellarton values education highly, evident in its well-equipped public library and the popular Nova Scotia Community College. The Stellarton & District Library provides a quiet space for study and research and often hosts various community programs and activities. Several institutions and research facilities around Stellarton underline the town's commitment to fostering a nurturing environment for academics and research.
Stellarton's Highlights & Recreation
For nature enthusiasts, the Samson Trail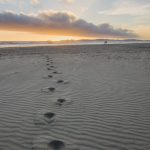 Trail Origins & Evolution The city of Trail, situated in British Columbia, Canada, holds a rich history that traces its roots to the 19th century. The city was founded by prospectors during the Gold Rush era, enticed by its bountiful deposits of minerals, mainly gold, silver, and copper. Later, the thriving mining industry prompted the construction of the Trail Smelter,... offers a scenic trek along the river, enveloping hikers in pristine natural beauty. Albion Field is a recreational haven, with facilities for baseball games, and outdoor playgrounds like the William M. Sobey Indoor Sports Complex complete the town's sporting allure.
Commerce & Conveniences
Despite its small size, Stellarton offers a wide range of shops, restaurants, and services. The town hosts the headquarters of Sobeys, the second-largest food retailer in Canada, with a store that serves as a key shopping destination. Banks, postal services, and familiar conveniences are readily accessible in the town center, making everyday life comfortable and convenient.
Transport & Connectivity
Stellarton is well-connected by public transportation, major highways like Highway 104, and the nearby Trenton Airport. The town's public transit system provides regular buses and trains connecting Stellarton with neighbouring towns and cities, facilitating easy and efficient travel through the region.
Sports Facilities
Stellarton celebrates a strong local sports and fitness scene and is home to a handful of stadiums and sporting centers. Enthusiasts can partake in a wide array of sports, ranging from baseball at the local Albion Baseball field to soccer at the Stellarton Community Centre Ground, exhibiting the town's robust sporting culture.
Traveler's Final Take
Stellarton encapsulates a perfect blend of historical significance, natural beauty, and a warm community spirit. Packed with diverse cultural and recreational offerings, the town embodies a unique charm ready to be explored. Stellarton leaves visitors with a heart-warming impression, urging a second visit to uncover more of its local thrills.
Must-Visit Spots in Stellarton
Museum of Industry
Foord Pit Monument
Homecoming Festival
Stellarton & District Library
Nova Scotia Community College
Samson Trail
Albion Field
William M. Sobey Indoor Sports Complex
Sobeys Store
Trenton Airport
Albion Baseball Field
Stellarton Community Centre Ground