High Prairie Origins & Evolution
Comprising of around 2,600 residents, High Prairie is a small town located within Big Lakes County in Northern Alberta, Canada. Historically significant, the town has origins tracing back to the late 19th century when it was founded as a fur trading post. It has since flourished, notably due to its lumbering and farming agenda which saw substantial development by the mid-20th century. High Prairie has persistently endeavored to maintain its rural allure while integrating modern amenities.
Over the course of time, High Prairie evolved exponentially, transitioning from a humble settler's outpost to a regional hub of commerce and industry. The embellished charm of High Prairie today is the result of generations of concerted efforts to uphold its distinct heritage while inviting growth and diversity.
City's Geography & Demography
Located approximately 370 kilometers northwest of Edmonton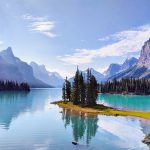 Edmonton Origins & Evolution Located on the North Saskatchewan River in Alberta, Canada, Edmonton is a city with a rich Native history dating back thousands of years to the indigenous tribes that once inhabited the region. European settlers arrived in the late 18th century, starting with the Hudson's Bay Company in 1795. They established Edmonton as a key trading post..., High Prairie is nestled between the breathtakingly beautiful Lesser Slave Lake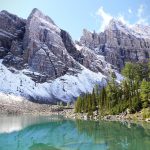 Slave Lake Origins & Evolution Nestled gracefully in the Lesser Slave Lake's southeastern tip, with mature forests on one side and the serene lake on the other, Slave Lake was founded in 1965. This modern township had quite a humble beginning as a small Hudson's Bay Trading Post in 1799. With the transcontinental railway's advent in the early 20th century,... and Winagami Lake. The town sits in the midst of the expansive Boreal forest, giving it a picturesque setting characterized by stunning landscapes and rich biodiversity.
High Prairie experiences a humid continental climate with long, cold winters and short, warm summers. This weather pattern creates a surreal atmosphere and offers distinct seasonal experiences. Predominantly a rural town, High Prairie has a diverse population that represents the amalgamation of the rich aboriginal culture and settlers from different corners of the world.
Cultural & Artistic Landscape in High Prairie
High Prairie is an abode of vibrant cultural and artistic expressions, manifested through numerous events and ethnic celebrations including the Elks Pro Rodeo, and the annual High Prairie Regatta. The city is home to culture-rich museums such as the High Prairie and District Museum, which commemorates local history and indigenous culture.
Art enthusiasts can immerse themselves in the town's artistic landscape. The Lesser Slave Lake Bird Observatory offers a feast for nature photographers. The local Art Center encourages all forms of artistry, nurturing budding talents, and showcasing the locals' versatility.
Educational & Research Facilities
High Prairie boasts of having a well-rounded education framework featuring a few notable institutions such as High Prairie Elementary School, Prairie River Junior High, and E.W. Pratt High School. Their libraries are repositories of knowledge, promoting literary appreciation and academic pursuits alike. The High Prairie Municipal Library, for instance, offers a prodigious selection of books and hosts numerous reading events throughout the year.
High Prairie's Highlights & Recreation
With its lush scenery, High Prairie offers a generous array of recreational activities. Jaycee Park, situated along the town's gentle river, is especially popular for its scenic strolls. In winters, the town transforms into a wonderland where visitors can ice-fish or ride snowmobiles.
Top attractions in town are the High Prairie Aquatic Centre and the Children's Waterpark, offering refreshing recreation. Kimiwan Lake's Birdwalk and the High Prairie Skate Park are additional attractions that warrant a visit.
Commerce & Conveniences
High Prairie's robust commerce sector enhances the small town's viability. From quaint stores like Ruby's Variety Shop to larger chains like Peavine Inn & Suites, the town is well equipped to cater to residents and tourists alike. Seasonal farmers' markets offer fresh produce and handmade crafts.
Conveniences like banks, postal services, and gas stations frequently dot the town's streets, ensuring that necessities are always within a comfortable reach for everyone.
Transport & Connectivity
High Prairie enjoys good connectivity with relatively easy access to major Albertan cities. Its public transport system comprises bus routes across town. For longer distance travel, the High Prairie Airport and nearby Edmonton's International Airport serve as transit hubs.
Sports Facilities
Paying homage to Canada's love for sports, High Prairie is home to the Sports Palace multipurpose arena that hosts various sports, including ice hockey, curling, and figure skating. The energetic community often huddles in the GordonGordon Origins & Evolution The quaint city of Gordon, located in Ontario, Canada, got its name from A. J. Gordon - a charismatic Baptist preacher based in America in the nineteenth century. The city's founding can be traced back to the arrival of European settlers during the late 1700's, turning it from a dense forest inhabited by the Ojibwe people... Buchanan Recreation Centre for local games.
Traveler's Final Take
High Prairie is a humble, resilient town steeped in tradition while embracing the evolving dynamics of the modern world. Offering a perfect blend of rural charm, rich history and modern amenities, the town truly has something for everyone.
"Must-Visit Spots in High Prairie"
High Prairie and District Museum, Lesser Slave Lake Bird Observatory, High Prairie Elementary School, Prairie River Junior High, E.W. Pratt High School, High Prairie Municipal Library, Jaycee Park, High Prairie Aquatic Centre, Children's Waterpark, Kimiwan Lake's Birdwalk, High Prairie Skate Park, Ruby's Variety Shop, Peavine Inn & Suites, High Prairie Airport, Sports Palace, and Gordon Buchanan Recreation Centre.