Hinton Origins & Evolution
Nestled in the heart of Alberta, Hinton's history is as rich as the Canadian wilderness that surrounds it. The city was woven from the threads of indigenous tribes, French trappers, and traders in the late 18th century, eventually taking root as a prominent coal mining community. Named after William P. Hinton, a vice-president at the Grand Trunk Pacific Railway, the town has witnessed a steady evolution from its humble origins. Today, Hinton prides itself on being a community that embraces both cultural diversity and historical traditions.
City's Geography & Demography
Situated near the eastern border of Jasper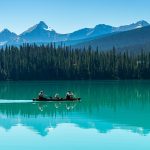 Jasper Origins & Evolution Nestled within the captivating landscapes of Canada's Alberta province, Jasper's history roots back to the early 19th century. Birthed as a fur trading outpost for the Hudson's Bay Company, it gradually blossomed into a prominent trading point on York Factory Express trade route. With the completion of Canadian Pacific Railway in 1885, Jasper saw a swift... National Park, Hinton proffers exquisite views of the Rocky Mountains. Threading its way through lush conifer forests and rich wildlife territories, the city thrives in a continental climate, characterized by mild to warm summers and cold, snowy winters. As per the last census, Hinton is home to just over 9,000 residents. The community is a rich mosaic of ages, cultures, and occupations, marked by a consistent influx of naturalists, historians, and adventure enthusiasts.
Cultural & Artistic Landscape in Hinton
Culture weaves itself into the subtlest aspects of Hinton. The city hosts myriad events that celebrate its history, diversity, and natural grandeur. The annual "Föhn Festival" is a highlight on the city's calendar, with its colorful parade, live music, and artisan markets. The Hinton Art Club and the PATH (People Advocating For The Arts in Hinton) ensure a vibrant artistic scene with frequent galleries, while the Wild Mountain Music Fest brings local and global musicians on a single platform. The Guild Performing Arts venue, set in a historical church, offers splendid theatre performances and concerts.
Educational & Research Facilities
Education and exploration are the cornerstones of Hinton's identity. The town is dotted with state-of-the-art educational institutions such as the Hinton Municipal Library, which holds an impressive collection and organizes myriad educational programs. The Northern Alberta Institute of Technology's Hinton Training Centre provides technical training for several trades.
Hinton's Highlights & Recreation
Hinton stands as a gateway to the natural beauty of Alberta. The Hinton Mountain Bike Park is a paradise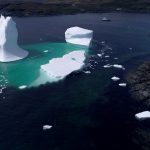 Paradise Origins & Evolution The story of Paradise begins in the late 1800s as a humble farming community. Over the past two centuries, it gradually evolved into one of the grandest living spaces one could find in Newfoundland and Labrador. Paradise was founded and developed along the Trans-Canada Highway's eastern tip, which eventually fueled its development as a glorious commercial... for adventure enthusiasts while the Beaver Boardwalk, the longest freshwater boardwalk in North America, offers tranquil encounters with nature. Parks such as Maxwell Lake and William A. Switzer Provincial Park provide abundant recreational opportunities.
Commerce & Conveniences
Hinton's commercial sector is an intriguing blend of rustic charm and modern convenience. The city is equipped with shopping centers, banks, postal services, and even hosts seasonal farmers markets. Shops such as Canadian Tire and Freson Bros. cater to daily needs while boutiques like Pin Cushion and The Old Grind offer unique finds.
Transport & Connectivity
Hinton prides itself on a robust transportation system. The city is well-served by a network of buses, taxi services, and major highways. Edson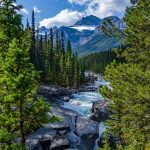 Edson Origins & Evolution Named after Edson Joseph Chamberlin, vice-president of the Grand Trunk Pacific Railway, the city of Edson was originally founded as an important railway divisional point in the early 20th Century. As a setting rich in natural resources, the city subsequently evolved into a prosperous coal mining community before shifting gears into a dominant player in the... Airport, approximately 54 kilometers away, connects Hinton to the rest of Canada and beyond. VIA Rail's cross-country train, The Canadian, also makes a routine stop in Hinton.
Sports Facilities
Sport facilities in Hinton range from community playing fields to fully equipped arenas. The Dr. Duncan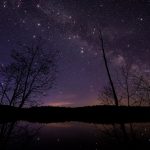 Duncan Origins & Evolution The city of Duncan, nestled within the Cowichan Valley on Vancouver Island in British Columbia, is steeped in a rich history. Serving as the traditional lands of the Quw'utsun' (Cowichan) First Nations for thousands of years, Duncan was officially founded in the late 19th century, much like many Canadian settler communities, by William Chalmers Duncan, after... Murray Recreation Centre is a significant structure with indoor rinks, pools, and courts.
Traveler's Final Take
Hinton's unique character is intimately tied to its history and geography. A vibrant mix of culture, commerce, and an invitation into the natural splendour of the Rockies, the city invites exploration and appreciation with a distinct Canadian charm.
Must-Visit Spots in Hinton:
Föhn Festival
Hinton Mountain Bike Park
Beaver Boardwalk
Maxwell Lake
William A. Switzer Provincial Park
Canadian Tire and Freson Bros
Pin Cushion and The Old Grind
The Guild Performing Arts
Hinton Municipal Library
Hinton Training Centre
Dr. Duncan Murray Recreation Centre
VIA Rail stop