Edson Origins & Evolution
Named after Edson Joseph Chamberlin, vice-president of the Grand Trunk Pacific Railway, the city of Edson was originally founded as an important railway divisional point in the early 20th Century. As a setting rich in natural resources, the city subsequently evolved into a prosperous coal mining community before shifting gears into a dominant player in the oil and gas industry of Alberta. Despite this industrial growth, Edson has always retained its historical character and welcoming small-town charm.
As testament to the town's illustrious history, carefully curated landmarks like the Galloway Station Museum and Travel Centre preserve the essence of Edson's cultural heritage, as it offers visitors a journey back in time with a selection of antique displays, educational exhibitions and local art pieces.
City's Geography & Demography
Nestled in Yellowhead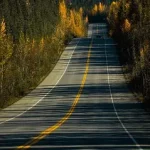 Yellowhead Origins & Evolution A glimpse into the past of Yellowhead city in Canada reveals a robust history filled with discovery and development. The city's name Yellowhead descends from Pierre Bostonais, an Iroquois-Métis trapper with blonde hair who worked in the region in the early 19th century. Over the years, Yellowhead has evolved from a humble trading post into a... County, Edson is located approximately 200 kilometers west of Edmonton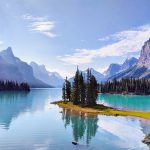 Edmonton Origins & Evolution Located on the North Saskatchewan River in Alberta, Canada, Edmonton is a city with a rich Native history dating back thousands of years to the indigenous tribes that once inhabited the region. European settlers arrived in the late 18th century, starting with the Hudson's Bay Company in 1795. They established Edmonton as a key trading post... and exhibits a climate that is typically cold and temperate. The city sees a significant amount of rainfall even in its driest month, making it a unique Canadian city that experiences more than its fair share of snowfall throughout the year.
With a population hovering around 8,500 residents, the diverse, inclusive community of Edson gives the city its distinct cultural richness and vibrant communal atmosphere, with various annual festivities and engagements uniting this tight-knit community.
Cultural & Artistic Landscape in Edson
Edson's cultural landscape is shaped by its dynamic calendar of events, featuring everything from the annual Run of Hope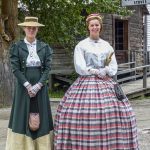 Hope Origins & Evolution Hope, the humble yet vibrant city at the confluence of the Fraser and Coquihalla rivers, traces its ancestry to the Sto:lo First Nations, who first inhabited this region. Officially established in 1858 during the Fraser Canyon Gold Rush, the city evolved rapidly, gaining prominence as a fur trade passage. Hope's railway legacy, facilitated by the Canadian... to the Arts in the Park event, indulging residents and visitors alike in a rich encompassment of local artistry, community spirit, and outdoor amusement.
Furthermore, the Red Brick Arts Centre & Museum stands as a venue that supports both professional and amateur artists alike, offering a platform to showcase their talents in an environment that encourages learning and creativity. Much of the city's vibrant art scene is housed within this space, ensuring that Edson's artistic heritage remains vibrant and celebrated.
Educational & Research Facilities
Edson provides exceptional educational amenities to its residents. From public schools operated by the Grande Yellowhead Public School Division to the Edson Christian School, the community is served well. Further, GPRC (Grande Prairie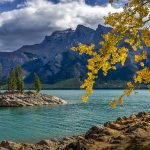 Grande Prairie Origins & Evolution Known for its economic resilience, Grande Prairie brims with a unique blend of history, growth, and vibrant spirit. Its origins trace back to the early 20th century, following the arrival of the Edmonton, Dunvegan and British Columbia (ED & BC) Railway in 1916. This pivotal development spurred settlement in the region, leading to the establishment... Regional College) also has a learning center in Edson offering college-level courses.
Edson and District Public Library, a cherished institution in the town, offers a wide range of resources for the community, from books and manuscripts to digital content, doubling as a center for intellectual and cultural congregation.
Edson's Highlights & Recreation
Edson offers diverse recreational opportunities. With ample green space, parks such as Centennial Park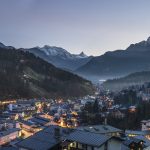 A Storied Past: The Historical Significance of Centennial Park Named in honor of Canada's centennial in 1967, Centennial Park illustrates the country's rich history and evolution over time. A living testament to Toronto's commitment to preservation, the park stretches over an expansive 525 acres and was unveiled to commemorate the country's 100th birthday. Venturing through the serene environs, it is..., Kinsmen Park, and the beautiful Willmore Park offer calm and serene locations for outdoor activities.
For those interested in understanding Edson's rich history, the aforementioned Galloway Station Museum and Travel Centre is a must-visit. As a testament to the community's strong ties to the railway, this institution exhibits a range of key artifacts and provides an intriguing look into Edson's past.
Commerce & Conveniences
Edson has a mature commercial landscape with a blend of multinational franchises and local businesses. The vibrant downtown shopping district offers clothing, home decor, sports, and food, ensuring something for everyone.
For everyday convenience, the city offers everything from banks and post offices to seasonal farmers' markets. The Edson & District Chamber of Commerce provides resources and support to local businesses and fosters a sense of close-knit community.
Transport & Connectivity
Edson is well-served by multiple modes of transport. The local public transportation system, Edson Transit, provides accessible travel to the major establishments of the city. In addition, Edson lies in proximity to Yellowhead Highway, providing easy access for drives to neighboring cities and towns.
Edson Airport provides an air travel option for locals and businesses alike, serving as a crucial transportation hub in the region.
Sports Facilities
For the athletically-inclined, Edson boasts several recreational facilities and sports centers. The Talisman Place, a multi-million dollar recreational complex, hosts a variety of sports activities, from ice-hockey to swimming. Kinsmen Slo-pitch, meanwhile, is very popular amongst the locals during the brief summer season.
Traveler's Final Take
Edson offers a balanced blend of small-town charm and urban amenities. With its rich history, thriving art and cultural scene, strong community feel, and delightful recreational offerings, this city is truly a hidden gem in Alberta's landscape.
Must-Visit Spots in Edson:
– Galloway Station Museum and Travel Centre
– Red Brick Arts Centre & Museum
– Centennial Park
– Kinsmen Park
– Willmore Park
– Grande Prairie Regional College – Edson Learning Center
– Edson and District Public Library
– The vibrant downtown shopping district
– Edson Transit
– Edson Airport
– Talisman Place
– Kinsmen Slo-pitch Stadium
– Edson & District Chamber of Commerce.