Kawartha Lakes Origins & Evolution
Kawartha Lakes holds a fascinating history, founded as a grouping of several smaller towns and townships, it was incorporated as a city in 2001. The name 'Kawartha' is an anglicization of the word 'Ka-wa-tha,' a word from the Anishinaabe language meaning 'land of shining waters.' The city proudly carries this tradition while dwelling in Eastern Ontario, Canada. The architectural diversity of the city represents its evolution through different timelines. From historic limestone buildings in downtown Lindsay to charming cottages sprinkled across the countryside, the city's physical fabric signifies its rich and vibrant history.
City's Geography & Demography
Kawartha Lakes is situated in Central Ontario and occupies a land area of approximately 3084 km². This charming city is dotted with over 250 lakes and rivers, warranting the city's tagline— 'A Natural Place to Grow.' The city's climate is characterized by warm summers and chilly winters dominated by snow. As per the last census, Kawartha Lakes had a population of approximately 75,423. The population is a mix of different ethnic backgrounds, lending a rich multicultural vibe to this Canadian city.
Cultural & Artistic Landscape in Kawartha Lakes
Arts, culture, and heritage are the bedrock of Kawartha Lakes. The city is brimming with events and festivals, most notably the Lindsay Agricultural Fair, which is touted as one of Canada's oldest agricultural fairs. The city also features a myriad of museums, such as the Olde Gaol Museum, and avant-garde art spaces like Kawartha Art Gallery. The Academy Theatre for Performing Arts, a century-old venue, hosts professional and amateur performances year-round, making it a vibrant hub for the city's artistic community.
Educational & Research Facilities
Kawartha Lakes is home to esteemed educational institutions like Fleming College's Frost Campus, a leader in environmental and natural resource sciences education. As for research facilities, the area is renowned for the Ontario Turtle Conservation Centre (OTCC), dedicated to conserving Ontario's native turtles and their habitats.
Kawartha Lakes's Highlights & Recreation
The city's recreational exploits often revolve around its beautiful natural assets. Ken Reid Conservation Area and Balsam Lake Provincial Park offer extensive trails, picnic spots, and campgrounds. Moreover, the Victoria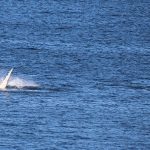 Victoria Origins & Evolution Victoria, nicknamed the "City of Gardens", is the capital of British Columbia, Canada, founded in 1843 by the Hudson Bay Company's James Douglas as a fort. The city was named after Queen Victoria of the United Kingdom. Vibrating with rich history, Victoria evolved from a small settlement to a vibrant metropolis, with an architectural nod to... Rail Trail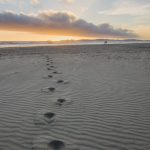 Trail Origins & Evolution The city of Trail, situated in British Columbia, Canada, holds a rich history that traces its roots to the 19th century. The city was founded by prospectors during the Gold Rush era, enticed by its bountiful deposits of minerals, mainly gold, silver, and copper. Later, the thriving mining industry prompted the construction of the Trail Smelter,... and the Trans Canada Trail are exceptionally popular among outdoor enthusiasts for activities like hiking, cycling, horseback riding, and snowmobiling.
Commerce & Conveniences
Kawartha Lakes is amply equipped to cater to the shopping and banking needs of residents and tourists alike. Downtown Lindsay stands as the commercial hub of the city, housing a variety of specialty shops, large banks, and Post Office. The city is renowned for its farmers' markets, showcasing local produce and artisan crafts. Seasonal sales are also a noteworthy feature including the annual Victoria Day Long Weekend Sidewalk Sale and the Thanksgiving Weekend Sale.
Transport & Connectivity
Connectivity is robust in Kawartha Lakes with well-maintained public transport services. Lindsay Transit provides local bus service within Lindsay, while Ontario Northland offers inter-city services. The proximity of the city to several major highways ensures easy and swift road connections. Peterborough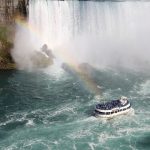 Peterborough Origins & Evolution Situated in the heart of Ontario, Canada, Peterborough is rich in history and culture. Originally inhabited by the Anishinaabe Mississauga in the 1800s, its growth has been shaped by industrial development, starting with Quaker Oats in 1902, and later by General Electric in 1892. The city's name reflects the influence of Peter Robinson, an early Canadian... Airport and Lindsay Airport serve as the key air transit hubs assisting both domestic and international passengers.
Sports Facilities
Kawartha Lakes is a paradise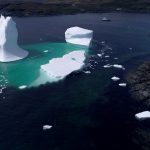 Paradise Origins & Evolution The story of Paradise begins in the late 1800s as a humble farming community. Over the past two centuries, it gradually evolved into one of the grandest living spaces one could find in Newfoundland and Labrador. Paradise was founded and developed along the Trans-Canada Highway's eastern tip, which eventually fueled its development as a glorious commercial... for sports enthusiasts. The city's sports infrastructure includes The Lindsay Recreation Complex and Forbert Memorial Pool & Workout Centre. A diverse set of sporting activities including swimming, ice hockey, skateboarding, and curling are readily available for residents and visitors.
Traveler's Final Take
Kawartha Lakes is an eclectic blend of history, culture, and natural beauty. Its captivating landscapes dotted with sparkling lakes and rivers, thriving arts scene, engaging community events, and impressive sports facilities make it a destination of choice for people from all walks of life.
Must-Visit Spots in Kawartha Lakes
Historic Downtown Lindsay
Olde Gaol Museum
Kawartha Art Gallery
Academy Theatre for Performing Arts
Fleming College's Frost Campus
Ontario Turtle Conservation Centre (OTCC)
Ken Reid Conservation Area
Balsam Lake Provincial Park
Victoria Rail Trail
Trans Canada Trail
Lindsay Recreation Complex
Forbert Memorial Pool & Workout Centre
Peterborough Airport and Lindsay Airport