The Historical Significance of Inner Harbor
Located in Victoria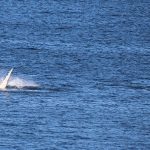 Victoria Origins & Evolution Victoria, nicknamed the "City of Gardens", is the capital of British Columbia, Canada, founded in 1843 by the Hudson Bay Company's James Douglas as a fort. The city was named after Queen Victoria of the United Kingdom. Vibrating with rich history, Victoria evolved from a small settlement to a vibrant metropolis, with an architectural nod to..., British Columbia, Inner Harbor is a place rich in history that has played a significant role in shaping Canada. This enchanting harbor was once a bustling port, serving as the gateway to the Klondike Gold Rush in the late 19th century. Today, it stands as a testament to the nation's past, with its iconic landmarks and historical buildings.
As you stroll along the harbor's picturesque waterfront, you can feel the echoes of the past whispering through the air. The grand Empress Hotel, a National Historic Site of Canada, stands tall, exuding elegance and opulence. Built in 1908, this architectural marvel has hosted royalty, celebrities, and visitors from around the world. Its ivy-covered walls and exquisite details make it a must-see attraction, offering a glimpse into the grandeur of a bygone era.
The Architectural Beauty of Inner Harbor
Inner Harbor is a visual delight, with its harmonious blend of historic and modern architecture. Adorning the skyline is the awe-inspiring British Columbia Parliament Buildings, an architectural masterpiece that showcases a stunning combination of neoclassical, Romanesque, and modern design. At night, these magnificent buildings are illuminated, casting a magical glow across the harbor.
As you explore further, you will come across the renowned Royal BC Museum, housed in a beautiful heritage building. The museum takes visitors on a captivating journey through British Columbia's natural and human history, featuring fascinating exhibits and artifacts that bring the past to life. The modern design of the expanse of glass windows invites natural light, creating a welcoming and immersive experience for all.
Unique Experiences Await
Inner Harbor offers a multitude of unique experiences that cater to all interests and ages. Take a leisurely stroll through the Inner Harbour Causeway, a beautifully landscaped walkway that offers breathtaking views of the harbor. Immerse yourself in the vibrant atmosphere of the bustling Fisherman's Wharf, where charming floating homes, quaint shops, and delicious seafood await.
To truly immerse yourself in the history and culture of Inner Harbor, embark on a journey aboard a harbor tour. Cruise along the sparkling waters, marvel at the majestic marine life, and hear captivating stories of the harbor's past from knowledgeable guides. For a truly unforgettable experience, visit during the summer months and witness the mesmerizing Symphony Splash, where the Victoria Symphony Orchestra performs on a floating stage, bathed in the warm glow of the setting sun.
Embark on an unforgettable adventure to Inner Harbor, where history, architecture, and unique experiences converge. Let this captivating destination ignite your sense of wonder and leave an indelible mark on your Canadian bucket list.