Kent Origins & Evolution
Founded as a municipality underneath the Mainland's verdant mountains, in the province of British Columbia in 1895, Kent is a unique blend of new-age urbanism rooted firmly in the ethos of traditional rural living. Renowned as a vivid example of Canadian development harmonizing with environmental preservation, Kent's evolution as a city reflects its commitment to sustainable practices whilst growing exponentially in terms of population and infrastructure.
The historical journey of Kent embraces an economic transformation from being heavily dependent on lumbering, agriculture, and related enterprises to embracing tourism, retail, and high-tech industries. Recognizably, the Kilby Historic Site, which was once a thriving countryside farm, today stands as a prominent museum reflecting Kent's agricultural past and diverse cultural heritage.
City's Geography & Demography
Nestled at the eastern edge of the Fraser Valley, Kent boasts a picturesque location characterized by mesmerizing mountain views, meandering rivers, and sprawling agro farms. The Harrison River, a tributary of the mighty Fraser River, dots the city's appealing geography, blessing Kent with fertile soils and a host of recreational adventures. In terms of climate, Kent offers a classic Pacific Northwest climate – cool, wet winters, and warm, dry summers.
As of the 2016 census, the population of Kent is over 6,000. The community is diverse, encompassing various ethnic backgrounds, which contributes to the rich multicultural vibe that the town offers.
Cultural & Artistic Landscape in Kent
Kent hosts a myriad of cultural events and exhibitions throughout the year to showcase local talent and to celebrate its multicultural heritage. A prominent one, the annual Harrison Festival of the Arts, attracts artists and spectators from all over the globe.
Art lovers can explore the Ranger Station Public Art Gallery, home to various works by local and international artists. Cinema enthusiasts will find Kent's Community Movie Nights an ideal place to mingle with the friendly locals.
Educational & Research Facilities
An important part of Kent's appeal is its commitment to education and research. The city is home to the University of the Fraser Valley's Agassiz campus and houses the Pacific Agri-Food Research Center – one of the foremost agricultural research institutions in the province.
For bibliophiles, the Agassiz Library provides a wide range of educational resources and hosts numerous community programs and activities like storytimes and educational workshops.
Kent's Highlights & Recreation
Kent is abundant in recreational activities and beautiful landscapes from Mount Woodside to the banks of the Fraser River. The city maintains several parks and playgrounds, including Pioneer Park and Schep Park, which provide green spaces perfect for family outings and picnics. Adventure seekers would love the several hiking trails spanning the region, along with many river-based activities such as fishing and rafting.
The city's Harrison Hot Springs is notably a popular destination for relaxation and spa treatments, attracting tourists all year round.
Commerce & Conveniences
Kent is a hub for local businesses, boasting numerous boutique shops, banks, and convenient postal services. It holds the promise of an intriguing shopping experience with the local farmer's market and stores like Back Porch, Harrison Lavender, and Farm House Natural Cheeses. You'll discover unique artisanal crafts, antiques, locally produced cheese, delicious country ham, farm-fresh produce, and more.
Transport & Connectivity
Kent boasts excellent transport connectivity. It has a well-established network of public transportation that connects the outer areas of the city with the center. Air travel is also convenient, with the Abbotsford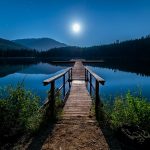 Brief History of Abbotsford Abbotsford, located in the Lower Mainland of British Columbia, has a dynamic history. Its story dates back to 1858, when the gold rush attracted thousands of prospectors and traders to the region. The city was named after Henry Braithwaite Abbott in 1890, the Canadian Pacific Railway superintendent known for setting the path of the railway to... International Airport just a short drive away.
Sports Facilities
For sports enthusiasts, Kent offers various facilities within the city. The Agassiz Speedway holds year-round racing events in various categories and is a popular attraction among locals and tourists alike. Whether you prefer motor sports or nature walks, Kent guarantees a dose of adrenaline-pumping excitement.
Traveler's Final Take
Visiting Kent is like stepping into a beautiful patchwork of past and present, embedded in rich farmlands, enhanced by cutting-edge city living, and enriched by a dynamic artistic and cultural scene.
Must-Visit Spots in Kent
Kilby Historic Site
Harrison Festival of the Arts
Ranger Station Public Art Gallery
University of the Fraser Valley's Agassiz campus
Pacific Agri-Food Research Center
Agassiz Library
Pioneer Park and Schep Park
Harrison Hot Springs
Local Farmer's market
Back Porch, Harrison Lavender, and Farm House Natural Cheeses
Agassiz Speedway