Kippens Origins & Evolution
Nestled on the Western shore of Newfoundland Island, the township of Kippens has roots grounding back to the 1800s. The town was named after the Kippen family, one of the earliest settler families of the region. From humble beginnings as a fishing and farming community, Kippens has evolved into a vibrant small town retaining its heritage while embracing modernity. The charm of the town lies in its ability to maintain a delicate balance between valorizing its history and catering to the demands of a dynamic world.
Kippens showed substantial growth in the late 20th century, with incorporation as a town happening in 1968. Today, Kippens, despite its modest size, has its own municipal government that oversees the town's well-being and progress. It also boasts a thriving community that is active and engages in the preservation of the town's heritage, its environment, and promotes a cooperative community spirit.
City's Geography & Demography
Kippens is favorably situated at the estuary of the Humber River and the St. George's Bay, providing abundant natural beauty. The town's terrain is characterized by gentle slopes and broad, flat coastal regions that add to its picturesque quality. The climate is temperate with warm but not hot, summers, and cold, snowy winters.
In terms of demography, as per the 2016 Census, Kippens has a population just shy of 2000 residents. Its population is a mix of younger couples, growing families, and senior citizens. Kippens has managed to maintain, over the years, a close-knit community atmosphere where everybody knows everybody.
Cultural & Artistic Landscape in Kippens
Kippens, despite its size, has a vibrant cultural and artistic scene. The town hall occasionally hosts galleries and showcases local, provincial, and national artists. The town also prides itself on its traditions and local festivals, such as the annual Kippens Carnival. This carnival, in mid-winter, features traditional music, dances, and local culinary delicacies.
Furthermore, the town encourages art and craft classes for children and adults, promoting a strong sense of community while fostering creative inclinations amongst residents. The residents are proud of their local customs and are always keen to share their folklore and traditions with visitors.
Educational & Research Facilities
The educational system in Kippens is robust, with a public school servicing from kindergarten through to grade six. For students in higher grades and adults seeking further education, there is the nearby Stephenville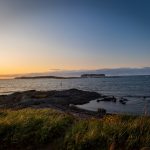 Stephenville Origins & Evolution Situated on the western coast of Newfoundland and Labrador, Stephenville is a small city rich with history. Originally occupied by the Maritime Archaic Indians and later the Mi'kmaq nation, the area was utilized by the French for its resources before being claimed by the British in 1763. Throughout World War II, it served as an American... community which offers high schools and the College of the North Atlantic.
Libraries are well-maintained, and they often become a hub of community activities. They not only offer an extensive range of books and digital resources but are often used for group study sessions, book clubs, and even small community events.
Kippens's Highlights & Recreation
As for recreation, Kippens is not left wanting. The Kippens Recreation Park offers ample green space for picnics, casual sports, or a relaxing day out. They also maintain a network of walking trails that cut through the scenic natural landscapes, an opportunity for leisurely walks or invigorating jogs.
Moreover, the town's geography makes it a great place for outdoor activities like fishing, sea kayaking, and during winter, snowshoeing and ice-skating. The old railway line, now converted to part of the Trans Canada Trail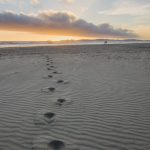 Trail Origins & Evolution The city of Trail, situated in British Columbia, Canada, holds a rich history that traces its roots to the 19th century. The city was founded by prospectors during the Gold Rush era, enticed by its bountiful deposits of minerals, mainly gold, silver, and copper. Later, the thriving mining industry prompted the construction of the Trail Smelter,..., is another attraction for hiking enthusiasts.
Commerce & Conveniences
The commerce scene in Kippens caters to townsfolk and visitors alike. There's a village market for fresh local produce, grocery stores for everyday needs, a postal office, and local bank branches. Seasonal farmer's markets in the summer and fall also offers a great opportunity to indulge in local produce, craftsmanship, and delicacies.
Transport & Connectivity
Despite its small-town charm, Kippens is well connected. It's a short 10-minute drive away from Stephenville, which has an international airport. Public transport within Kippens, though minimal, is sufficient for residents given the town's size.
Sports Facilities
Sporting activities are an integral part of Kippens. The town features multi-purpose sports fields, a skating rink, and a well-equipped gymnasium. Additionally, the regional sporting facilities in Stephenville offer further opportunities for sporting events and fitness activities.
Traveler's Final Take
Kippens offers a unique blend of small-town charm and dynamic community spirit. From the vibrant cultural scene to comprehensive recreational amenities, and from a close-knit community to convenient connectivity, Kippens has perfected the art of small-town allure. Embrace the serenity and the rich heritage of the place and you'll have a memorable experience.
Must-Visit Spots in Kippens
Kippens Recreation Park
Local Farmer's Markets
Trans Canada Trail
Town Hall Galleries
Kippens Public School
Local Library
Vibrant Local Shops