Gilbert Plains Origins & Evolution
The foundation of Gilbert Plains is steeped in farming traditions since its founding in the late 1800s. Established by English and Scottish settlers, the town was named after Gilbert Ross, a pioneer who originally owned the land. Over time, Gilbert Plains matured into an agricultural marvel recognized for its quality grain and livestock production. The arrival of railways in the early 20th century significantly boosted development by connecting Gilbert Plains to larger markets and promoting the town's economic growth.
For decades, Gilbert Plains has retained its rural charm while progressively assimilating modern amenities. The quaint streets are lined with buildings exuding an old-world charm, their architecture bearing testimony to Gilbert Plains' quaint and rich history. Today, the town offers an appealing blend of time-honored traditions and contemporary conveniences.
City's Geography & Demography
Nestled in the heart of Manitoba, Gilbert Plains is located between the Riding and Duck Mountains. This town, dominated by the prairie landscape, experiences continental climate patterns with warm summers and cold winters. The unique topography and climate conditions of Gilbert Plains support diverse flora and fauna, offering lush natural beauty and wildlife encounters to residents and tourists alike.
Gilbert Plains is a small close-knit community, with a population under 1,000. Despite its small size, the community is culturally diverse, home to individuals from a variety of ethnic backgrounds. This demographic diversity adds to the multicultural flavor and enriches the town's identity.
Cultural & Artistic Landscape in Gilbert Plains
The cultural pulse of Gilbert Plains beats in its local festivals, most notably the annual Gilbert Plains Country Fair which showcases the town's agricultural achievements and arts and crafts. The Gilbert Plains & District Community Centre is a hub for community events, amateur theatre productions, art workshops, and more, encouraging artistic expression and community engagement.
Drawing art enthusiasts is the Wally Dowhy Art Park, notable for its display of metal sculptures, which are ongoing community projects that aim to represent the local history. The Grandview & District Museum is a short drive away and showcases local historical artifacts, adding richness to the area's cultural scene.
Educational & Research Facilities
Gilbert Plains includes institutions such as Gilbert Plains Elementary School and Gilbert Plains Collegiate Institute, dedicated to nurturing young minds. The Grandview Library, located nearby, offers an extensive collection of books and hosts various community programs providing a vital knowledge resource.
Gilbert Plains's Highlights & Recreation
Gilbert Plains houses several natural parks and walking trails, acting as the town's green lungs. Two notable recreational spots include the Tourist Park and the Netley Creek Park. The nearby Duck Mountain Provincial Park also offer hiking, boating, camping, and fishing facilities.
The Gilbert Plains Golf & Country Club is a highlight for sports enthusiasts, featuring an 18-hole course that attracts golfers from across the region. The club's panoramic views of the Riding and Duck Mountains are an additional treat.
Commerce & Conveniences
Gilbert Plains is not without its modern conveniences. There is a variety of local businesses available including a grocery, restaurant, bank, and post office. Seasonal sales at the local shops are a shopper's delight.
Transport & Connectivity
Efficient transportation is available to ensure easy access around the town, primarily supply by road networks connecting Gilbert Plains to nearby communities. The closest airport is in Dauphin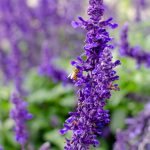 Dauphin Origins & Evolution Located in Manitoba, the small city of Dauphin exudes a rich history and charisma that enhances its identity. This quaint city was founded in 1896, named after the historic Prince Dauphin of France. The city has grown over the years, preserving its heritage while continuously developing infrastructure and improving amenities for its residents. Notable moments in..., a nearby city, making the town accessible for out-of-province visitors.
Sports Facilities
The town's sports facilities cater to residents of all ages. The Gilbert Plains Community Centre houses a curling rink and baseball diamond, catering to winter and summer enthusiasts respectively.
Traveler's Final Take
Gilbert Plains offers visitors a wholesome experience marked by rich heritage, natural beauty, and warm hospitality. The town's charm lies in the pleasure of simple things – a walk through a metal sculpture park, a satisfying meal at a local restaurant, or an afternoon spent golfing amidst picturesque landscapes.
Must-Visit Spots in Gilbert Plains:
Gilbert Plains Country Fair
Gilbert Plains & District Community Centre
Wally Dowhy Art Park
Grandview & District Museum
Gilbert Plains Elementary School and Gilbert Plains Collegiate Institute
Grandview Library
Tourist Park
Netley Creek Park
Duck Mountain Provincial Park
Gilbert Plains Golf & Country Club
Gilbert Plains Community Centre
Take a trip to Gilbert Plains, you will be rewarded with an experience that seamlessly combines the quiet serenity of rural life with the vibrancy of community spirit.