Tillsonburg Origins & Evolution
Tillsonburg, a charming town nestled in Oxford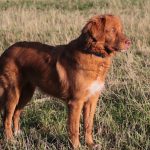 Oxford Origins & Evolution Nestled within Canada's fertile soil, the city of Oxford was founded in 1793 by one of the first United Empire Loyalists Colonel Andrew. Oxford County's notable history is marked by a rapid progress from pioneer trails to modern highways, evolving into a vibrant industrial and agricultural hub. The area experienced rapid population growth in the mid-19th... County, Ontario, Canada, boasts a rich history characterized by progress and evolution. Founded in 1825 by George Tillson, a visionary entrepreneur, it evolved from an isolated community to a vibrant center of commerce and innovation. The early economy was fueled by the harvesting of virgin timber and the establishment of sawmills, tanneries, and small scale factories. By the 1870s, Tillsonburg was designated as a significant railway junction, further propelling its economic growth. Over time, the city has remained committed to preserving its heritage, evident in the numerous restored Victorian buildings and historical landmarks strewn across its landscape.
City's Geography & Demography
Located in southwestern Ontario, Tillsonburg is conveniently situated close to Lake Erie, providing naturally scenic views. The town's climate is characterized by warm, humid summers and cold winters. Despite its urban modernity, Tillsonburg maintains a close-knit community charm, with a diverse population of about 15,000 residents. The town is known for its friendly and welcoming resident base, making it a desirable destination for visitors looking for a quintessentially peaceful Canadian getaway.
Cultural & Artistic Landscape in Tillsonburg
Tillsonburg's cultural panorama radiates vibrancy and diversity. Annandale National Historic Site stands as an emblem of the town's heritage, housing artifacts and galleries that chronicle the evolution of the town. Station Arts Centre, an old train station converted into a hub of arts, hosts local art exhibitions, workshops, and concerts. The Tillsonburg Theatre, a local attraction, showcases a variety of plays to entertain the community and visiting tourists.
Educational & Research Facilities
Tillsonburg is committed to excellence in education. Apart from the ample number of primary and secondary schools, it also hosts the Livingston Centre, a post-secondary education facility that offers a variety of courses, making further education accessible to the residents. The Tillsonburg Public Library, a hub of knowledge and research, serves the community with a vast collection of books and digital resources.
Tillsonburg's Highlights & Recreation
For those who love the outdoors, Tillsonburg offers a wealth of parks and recreational spots. Lake Lisgar Water Park, with its expansive waters and lush greenery, guarantees a delightful visit. For golf enthusiasts, the Tillsonburg Golf Course Trails provide an ideal setting. The Tillsonburg Community Centre, equipped with an arena, fitness center, and banquet hall, serves as a hub for recreational activities and events.
Commerce & Conveniences
The commercial landscape of Tillsonburg is dotted with specialty stores, boutiques, and restaurants catering to a variety of tastes and preferences. The Tillsonburg Town Centre Mall, the city's main shopping hub, provides a variety of retail options. Comprehensive banking services are also available in town from institutions such as the Royal Bank of Canada and the Bank of Montreal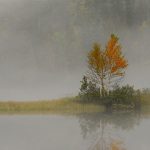 Montreal Origins & Evolution Montreal's rich history dates back to 1535 when the indigenous Iroquois people welcomed French explorer Jacques Cartier. Officially founded in 1642 by French settlers, the city rapidly developed into an essential hub for fur trading. Montreal's spectacular growth continued over the centuries, transforming this quaint outpost into a dynamic metropolis. Today, the city's deep-rooted history is....
Transport & Connectivity
Tillsonburg ensures efficient connectivity through a combination of roads, railways, and airports. The town operates a local transit system, Tillsonburg Transit, that ensures ease of commuting within the city. For intercity and international travel, the nearby London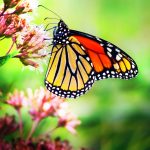 London Origins & Evolution London, popularly known as the "Forest City", is located in southwestern Ontario, Canada. The city was founded by Lieutenant Governor John Graves Simcoe in 1793, though it was not fully settled until 1826. London was named after its English counterpart in hopes of enhancing its magnitude and reputation. Truly, it embraced its moniker, developing rapidly in... International Airport serves the Tillsonburg community.
Sports Facilities
Tillsonburg is home to a variety of sporting arenas. The Tillsonburg Soccer Complex and the Tillsonburg Community Centre aren't just places to play – they're also community gathering spots, bringing people together in the spirit of sportsmanship.
Traveler's Final Take
As the journey through Tillsonburg nears its end, visitors can appreciate the town's unique blend of history, culture, and modern conveniences. A quaint but bustling town, it proudly showcases its heritage while embracing change and diversity.
Must-Visit Spots in Tillsonburg:
Annandale National Historic Site
Station Arts Centre
Tillsonburg Theatre
Livingston Centre
Tillsonburg Public Library
Lake Lisgar Water Park
Tillsonburg Golf Course Trails
Tillsonburg Community Centre
Tillsonburg Town Centre Mall
Royal Bank of Canada
Bank of Montreal
Tillsonburg Transit
London International Airport
Tillsonburg Soccer Complex
Tillsonburg Community Centre Arena