Trenton Origins & Evolution
Nestled in Southern Ontario, Trenton endearingly represents an exquisite blend of history, nature, and culture. The area was originally inhabited by native Canadian tribes before it was founded by the European settlers in the 18th century. The town owes its evolution to Loyalists who fled the American Revolution, establishing Trenton as an industrial and transportation hub due to its strategic location on the Bay of Quinte. Over time, Trenton has expanded from a small milling town to a community straddling a diverse array of sectors.
City's Geography & Demography
Lying on the shore of Lake Ontario, Trenton experiences a humid continental climate, resulting in hot summers and cold winters. It forms part of the larger Quinte West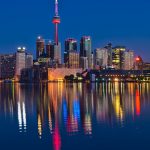 Quinte West Origins & Evolution Located in Southern Ontario, Canada, the city of Quinte West was formed through the amalgamation of the city of Trenton, the village of Frankford, and the townships of Murray and Sidney on January 1, 1998. Since its establishment, Quinte West has developed significantly, becoming a hub for agriculture, manufacturing, and retail, while maintaining plenty of... city, offering picturesque views of serene landscapes. The Trent–Severn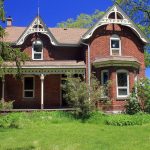 Severn Origins & Evolution The town of Severn, a charming city in Ontario, Canada, nestled between the historically rich Lake Couchiching and Severn River, has a fascinating past. The town's history dates back to 1820 when an influx of British immigrants resulting in its establishment. Through time, Severn has transformed from a humble mill town to the bustling city we... Waterway further accentuates Trenton's natural charm. Its population, marked by harmonious co-existence of various ethnicities, includes a blend of traditional families and young professionals, reflecting the city's progressive spirit.
Cultural & Artistic Landscape in Trenton
The cultural vibrancy of Trenton is evident in its art and music festivals, such as the iconic Trenton Big Band Festival and the Trenton Scottish Irish Festival. The Trent Port Historical Museum stands as a monument to the city's heritage, housing historical artefacts and rotating displays. For the art enthusiasts, the city holds the Trenton Art Fair, showcasing pieces from local and international artists. The city also has a rich performing arts scene with a lively community theatre group, operating out of the old city hall.
Educational & Research Facilities
Education in Trenton is imparted by several esteemed institutions and local schools, such as Trenton High School. The city is also proximate to top Canadian universities and colleges, with the Loyalist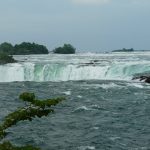 Loyalist Origins & Evolution The city of Loyalist, located within Ontario, Canada, holds a rich and fascinating history deeply entwined with the events of the American Revolution. Named after the United Empire Loyalists, it serves as a living testament to the plight of those who showed stalwart fidelity towards the British crown. These steadfast individuals fled the revolutionary America, found... College in Belleville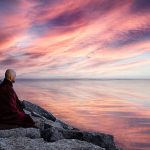 Belleville Origins & Evolution Belleville is a charming, historic city situated by the beautiful Bay of Quinte. Originally inhabited by the First Nations people, this area was first explored by French colonizers in 1615. Belleville was established as a settlement in 1789 by United Empire Loyalists fleeing the American Revolution. Officially incorporated as a city in 1877, Belleville was named... being a popular choice. Housing several public libraries, Trenton fosters an atmosphere conducive to learning and research. These libraries also regularly host community events and educational workshops, fostering social integration and intellectual growth.
Trenton's Highlights & Recreation
Trenton is blessed with several landmarks and parks. Among them stands the prominent National Air Force Museum of Canada. This museum exhibits a comprehensive collection of aircrafts and aviation paraphernalia. Centennial Park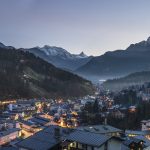 A Storied Past: The Historical Significance of Centennial Park Named in honor of Canada's centennial in 1967, Centennial Park illustrates the country's rich history and evolution over time. A living testament to Toronto's commitment to preservation, the park stretches over an expansive 525 acres and was unveiled to commemorate the country's 100th birthday. Venturing through the serene environs, it is..., a prime recreational spot, offers outdoor activities like swimming, playgrounds, and nature trails. Trenton's downtown area, marked by art deco architecture, is yet another attraction where history and modernity merge harmoniously.
Commerce & Conveniences
Trenton provides a variety of shopping options, from local independent boutiques to big box stores. The city boasts a range of banks, postal services, and supermarkets. Seasonal farmer markets like Trenton Farmers Market offer fresh, locally-sourced fruits, vegetables, and crafts, making it a local favourite.
Transport & Connectivity
Trenton's advantageous location on the Highway 401 and proximate to the Canadian National Railway network greatly benefit its transportation and connectivity. Public transportation is conveniently provided by Belleville Transit, connecting Trenton with other cities. Trenton Airport serves the civil and military aviation needs, contributing further to the city's overall connectivity.
Sports Facilities
Trenton is home to numerous fitness centres, sports clubs, and outdoor sports facilities. The Duncan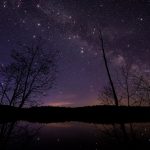 Duncan Origins & Evolution The city of Duncan, nestled within the Cowichan Valley on Vancouver Island in British Columbia, is steeped in a rich history. Serving as the traditional lands of the Quw'utsun' (Cowichan) First Nations for thousands of years, Duncan was officially founded in the late 19th century, much like many Canadian settler communities, by William Chalmers Duncan, after... McDonald Memorial Gardens, renowned for its ice hockey rink, is a popular spot frequented by sports lovers.
Traveler's Final Take
In the heart of Quinte West, Trenton seamlessly blends history with modernity, offering cultural, educational, and recreational treasures aplenty. From breathtaking natural landscapes to robust urban amenities, it's a true gem of the Ontario region, promising unforgettable experiences to its visitors.
"Must-Visit Spots in Trenton": Trent Port Historical Museum, National Air Force Museum of Canada, Centennial Park, Downtown Trenton, Loyalist College, Duncan McDonald Memorial Gardens, Trenton Farmers Market, and Belleville Transit stations.