Beaubassin East / Beaubassin-est Origins & Evolution
Located within the Westmorland County of New Brunswick, Canada, Beaubassin East / Beaubassin-est came into existence in 1995. During this time, a host of local service districts amalgamated to form the Beaubassin East Rural Community, more commonly known as Beaubassin-est. Tracing its roots to the Mi'kmaq and Acadian communities, this serene locale beautifully combines age-old traditions with modern-day elements, shaping the city's novel character.
Over the years, Beaubassin East / Beaubassin-est has grown significantly. The name, which translates to "beautiful basin," is well-deserved, as the city unites coastal scenery with a rich history and warm hospitality.
City's Geography & Demography
Beaubassin East / Beaubassin-est encompasses several small communities along the Northumberland Strait. Its location offers stunning seaside views, enriched by the natural beauty of Canada's east coast. The climate here is maritime, featuring cold winters and warm summers.
The population of Beaubassin East / Beaubassin-est, while relatively small, enhancing the tight-knit, community atmosphere. The 2016 census recorded a population of 6449 people, with a slight growth in recent years. Much of the population is either Francophone or bilingual (English and French), reflecting Canada's linguistic diversity.
Cultural & Artistic Landscape in Beaubassin East / Beaubassin-est
Home to many cultural festivals and events, Beaubassin East/ Beaubassin-est is particularly known for the Caraquet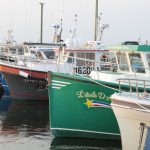 Caraquet Origins & Evolution Tucked between sea and forest on Canada's eastern coast, Caraquet is a small Francophone city steeped in history. Originally inhabited by the Mi'kmaq people, the city was founded by French-speaking settlers in the mid-18th century. The settlement gradually developed, with a strong emphasis on the traditional lifestyles of the Acadians, the descendants of early French settlers.... Cultural Festival and the Beaubassin Acadian Festival. The festivals feature traditional Acadian music, artwork, and food, providing a insight into the region's fascinating heritage.
In terms of artistic spaces, Beaubassin East / Beaubassin-est may not have grand museums and galleries, but local artists often display their work in community centers and municipal buildings, bringing a vibrant cultural scene to the city.
Educational & Research Facilities
Beaubassin East / Beaubassin-est houses several elementary and secondary institutions. However, for higher education institutions or universities, one might need to travel to nearby cities such as Moncton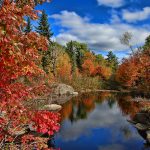 Moncton Origins & Evolution A gem nestled in the heart of Canada's Atlantic region, Moncton is a bustling city that's rich with history and culture. Established as a city in 1855, its roots trace back to Acadian settlers in the 1670s. Today, it stands as the largest city in New Brunswick and a leading cultural and economic hub in Atlantic.... The city also possesses well-equipped public libraries that offer a range of resources for academics and general readers alike.
Beaubassin East / Beaubassin-est's Highlights & Recreation
Nature lovers will be delighted by the Aboiteau Beach Park – a marvelous coastal park that boasts a sandy beach, picnic areas, and recreational trails. The nearby wetlands provide an excellent opportunity for bird watching, while the summer months bring about the joy of swimming or having a quiet picnic by the beach.
Commerce & Conveniences
Shopping opportunities in Beaubassin East / Beaubassin-est are mostly available in local boutiques and shops. These establishments offer a variety of goods, from clothing to home decor. The city also houses a few banks and postal services for the convenience of residents and visitors. Seasonal sales often take place in local shops, providing deals and discounts.
Transport & Connectivity
Public transport within Beaubassin East / Beaubassin-est is limited, so renting a car might be the best option for getting around. Nonetheless, the city is well-connected by road to various nearby locales. The closest airport is Greater Moncton Roméo LeBlanc International Airport, located approximately 40km away.
Sports Facilities
The city enjoys a notable sports culture, with popular activities including ice hockey and Canadian football. The community center provides facilities for various sporting events and training sessions, fostering camaraderie among residents.
Traveler's Final Take
Although small and often overlooked compared to other Canadian destinations, Beaubassin East / Beaubassin-est undeniably offers a unique charm. Whether you're soaking up the sun at Aboiteau Beach Park, appreciating local art, or just enjoying the peace and quiet this quaint city offers, your experience here will be worth cherishing.
"Must-Visit Spots in Beaubassin East / Beaubassin-est"
1. Caraquet Cultural Festival
2. Beaubassin Acadian Festival
3. Aboiteau Beach Park
4. Local Community Centers
5. Municipal Buildings for Local Art Displays
6. Local Shops and Boutiques
7. Community Sports Center
8. Wetlands for Bird Watching
9. Rural Roads for Countryside Exploration
10. Greater Moncton Roméo LeBlanc International Airport.